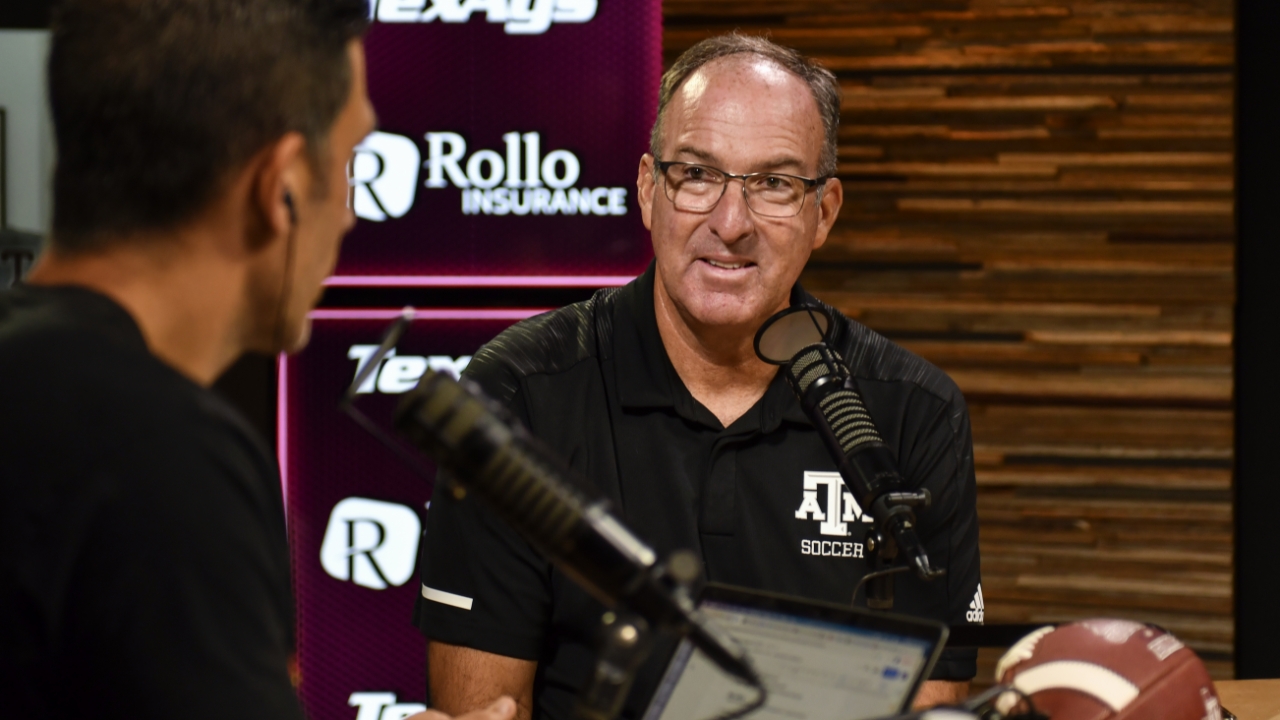 Photo by Jamie Maury, TexAgs
Texas A&M Soccer
Guerrieri & Co. opens SEC slate with undefeated Kentucky on Friday
---
Southeastern Conference play will begin for Texas A&M soccer on Friday at Ellis Field as the Aggies host undefeated Kentucky. G Guerrieri joined TexAgs Radio on Wednesday to preview the upcoming SEC test with the Wildcats as well as a Sunday match with Texas Southern.
---

Key notes from G Guerrieri interview
I'm feeling pretty good. We're getting to start SEC play, which is exciting. Kentucky is coming to town, and they're one of the hottest teams in the league, winning at like a .900 clip. It's a big match over at Ellis Field on Friday night.

With the exception of about 15-17 minutes, we'd be undefeated this year. We've played really well, but we weren't finishing many of our chances. We had outshot most of our opponents, with the exception of Florida State. In the last two matches, we've been able to score two minutes into the game, and that can be a dagger to the other team.

Kate Colvin has been a big boost to us. She hadn't played up until Thursday, and she scored in her first match as well as on Sunday.

Averaging six goals per match over our last two matches is what the doctor ordered. We've been focusing on movement in the box and finishing our chances. Being more tenacious in finishing has paid off. Our forwards are taking that on, and many of our goals are from the bench. Jazmine Wilkinson has three goals in her last three games.

We're playing in the SEC, and this week, the SEC has the highest winning percentage of all the leagues in college soccer. It will make for some entertaining matches. We're going to have to be up to the challenge. We've learned some hard lessons in defending and decision-making in our build-up.

Colvin is tenacious and physical in the way she plays. She gives 100 percent effort as she goes. Combine that with Wilkinson upfront. Wilkinson uses her body very well in the way she moves and moves around opponents. It's coming together, and it's fun to see.

Beating Kentucky would put us in first place, which is what we're looking for. There are nationally ranked-opponents going head-to-head this week. Still, it's about one game at a time. That's cliche. There are other events going on this weekend, and you can get into our matches for free with those tickets. On Friday, we will have $5 beers. Start your evening at Ellis Field.

It has been a good week of training. Yesterday was great. It actually felt good outside. I looked at my Apple Watch, and it was still 96 degrees. It was funny that it felt "cool" outside. We're really focused on this team.

Kentucky has an all-time leading scorer up front. She's a tough player that will be tough to deal with. They've only allowed two goals all season. They've been rebuilding over the last couple of years. It's going to be a challenge for us. Scoring has been something we've been focused on. We really need the 12th Man to come out.
Never miss the latest news from TexAgs!
Join our free email list