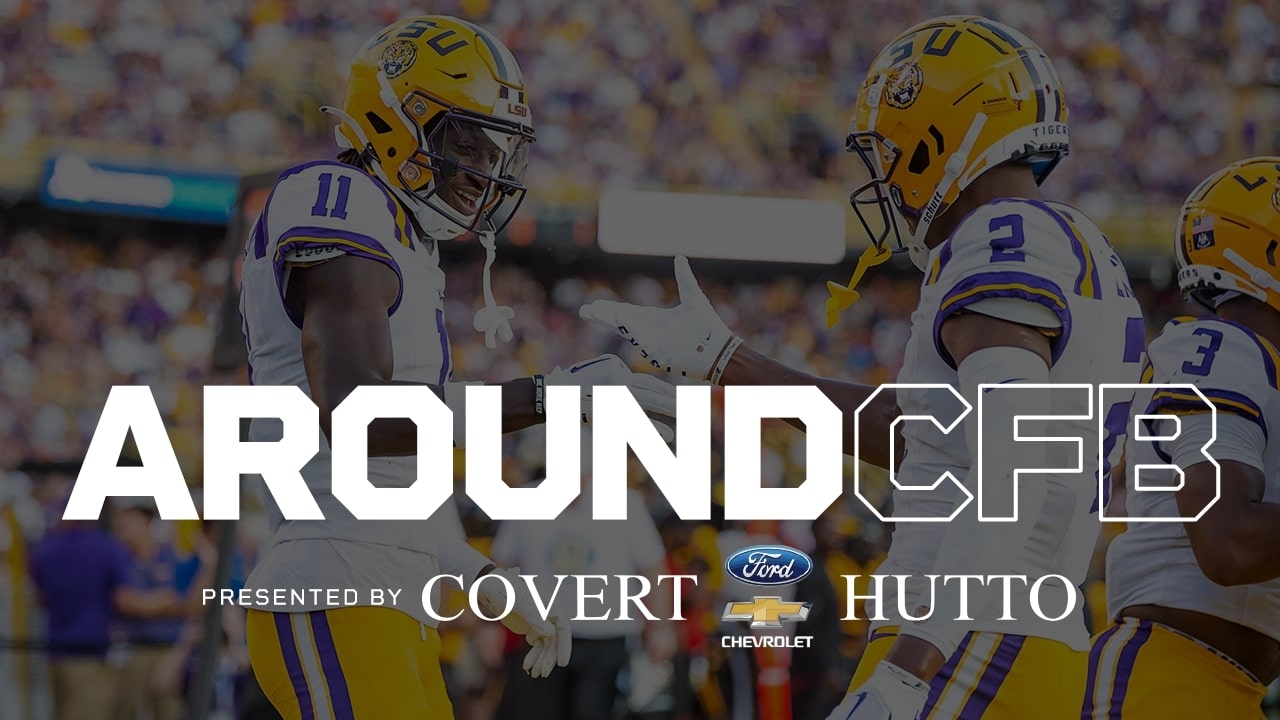 Photo by SCOTT CLAUSE/USA TODAY Network
Texas A&M Football
Around CFB: Uncertainty still shrouds number of ranked teams
---
It doesn't take long to know what a college football team has to offer.
Two weeks into the season it's obvious Georgia is still really good. Florida State is, too. So is Michigan.
It's also apparent USC is explosive, Texas is good and Duke is no fluke.
Still, uncertainty persists for a number of currently ranked teams. They may identify as top 25 teams, but we're still not sure what they are.
Examples:
No. 11 Tennessee (2-0)
What we know: The Volunteers are averaging 39.5 points after beating Virginia, 49-13, and FCS Austin Peay, 30-13.
Why we're uncertain: Defeating Virginia appeared to be a good win that showed the high-scoring Vols were picking up where they left off in 2022. But then Virginia lost to FCS James Madison, 36-35. Scoring 30 on Austin Peay doesn't seem that impressive, considering Southern Illinois defeated the Governors, 49-23.
No. 12 Utah (2-0)
What we know: The Utes already have victories over two Power 5 opponents. They beat Florida 24-11 and Baylor 20-13.
Why we're uncertain: The Utes rallied to beat Baylor, which previously lost to Texas State. By the way, Texas State lost to UTSA, which lost to Houston which lost to Rice.
No. 14 LSU (1-1)
What we know: LSU fell 45-24 to Florida State in the season opener. Then, the Tigers defeated Grambling, 72-10.
Why we're uncertain: It was alarming enough that LSU was blown out by Florida State. Then they held a mere 14-10 lead over Grambling after the first quarter. Sure, they went on to win in a rout. But LSU was supposed to destroy Grambling. Grambling previously lost to Hampton. Hampton has lot to Norfolk State. Norfolk State lost to Virginia State. So a win over Grambling — even by 62 points — isn't impressive.
No. 18 Colorado (2-0)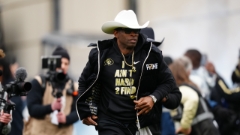 Ron Chenoy-USA TODAY Sports
What we know: The Buffaloes defeated TCU, 45-42, and Nebraska, 36-14.
Why we're uncertain: No doubt, Deion Sanders has proven his point and done an excellent job rebuilding Colorado's program. But No. 18 in the nation? Pump the breaks. TCU scored 42 points. Nebraska was held to 14, but dating back to last season the Cornhuskers scored 14 points or less in six of the last seven games. What happens when the Buffaloes play an opponent that can score and play defense? We may find out on Sept. 23 when they visit Oregon.
No. 19 Oklahoma (2-0)
What we know: The Sooners defeated Arkansas State 73-0 and SMU 28-11.
Why we're uncertain: Wow! Seventy-three points against Arkansas State. That seemed so much more impressive until Arkansas State lost to Memphis, 37-3.
No. 24 UCLA (2-0)
What we know: The Bruins defeated Coastal Carolina 27-13 and San Diego State 35-10
Why we're uncertain: UCLA led Coastal Carolina by a single point going into the fourth quarter. The Bruins' win would've been really impressive in 2020. These Chanticleers aren't as formidable as those, who finished 14th in the final AP ranking. These Chanticleers only managed a 30-16 win over Jacksonville State.
Heisman Watch (If my ballot was due today)
1. Jordan Travis, Florida State, QB: Travis and the Seminoles were on cruise control in a 66-13 victory over Southern Miss. He only passed for 175 yards and two touchdowns. That doesn't erase his opening performance of 342 yards and four touchdown passes in a impressive win over LSU.
2. Caleb Williams, USC, QB: Last year's Heisman recipient completed 19 of 21 passes for 281 yards and three touchdowns and rushed for a TD in a 56-10 thrashing of Stanford. Through three games he's thrown for 878 yards and 12 touchdowns with no interceptions.
3. Shedeur Sanders, Colorado, QB: The nation's leading passer has completed 77.5 percent of his attempts for 903 yards and six touchdowns. Last week he passed for 393 yards and two touchdowns and rushed for a TD in a 36-14 victory over Nebraska.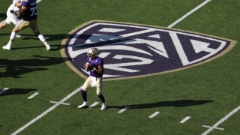 Joe Nicholson-USA TODAY Sports
4. Michael Penix Jr., Washington, QB: The nation's second-leading passer threw for 409 yards and three touchdowns in a 43-10 blasting of Tulsa. Overall, he's passed for 859 yards and eight touchdowns and one interception.
5. Quinn Ewers, Texas, QB: Ewers passed for 349 yards and three touchdowns in a 34-24 victory over Alabama. That has to turn heads. After two games, Ewers has passed for 609 yards and six touchdowns. He also has rushed for a score.
Predicted Playoff Participants
1. Georgia: The competition hasn't been good, but the Bulldogs have only allowed 10 points.
2. Michigan: See above.
3. Texas: The victory over Alabama ensures Longhorns will get in. Provided they don't blow it with a bad loss or two.
4. Florida State: Seminoles also have a signature win (LSU) and look to be the class of the ACC. They will keep a close eye on what happens with the winner of USC and Notre Dame on Oct. 14.
Games to Watch
LSU at Mississippi State: Two weeks ago LSU was destroyed on the road by a passing quarterback (Jordan Travis). The Tigers again leave Baton Rouge and again are facing an accomplished passing quarterback in Will Rogers.
Tennessee at Florida: Remember when Florida used to dominate Tennessee? It wasn't that long ago. Now, Tennessee is nationally ranked and Florida is struggling. But the Gators defense is playing well, so they could again give the Volunteers trouble.
TCU at Houston: Like points? Who doesn't? This is a game for points. TCU has exceeded 40 points in both its games. Houston scored 41 last week. And neither defense appears particularly good.
Georgia Tech at Ole Miss: Despite playing three seasons at Texas A&M, Georgia Tech quarterback Haynes King never faced Ole Miss. Let's see if King's new team has any better luck against Lane Kiffin's Rebels than the Aggies did.
BYU at Arkansas: The Razorbacks have looked good against overmatched opponents. Let's see what happens when they pick on somebody that's almost their own size. BYU has also looked OK against overmatched opponents.
Never miss the latest news from TexAgs!
Join our free email list
SPONSORED BY