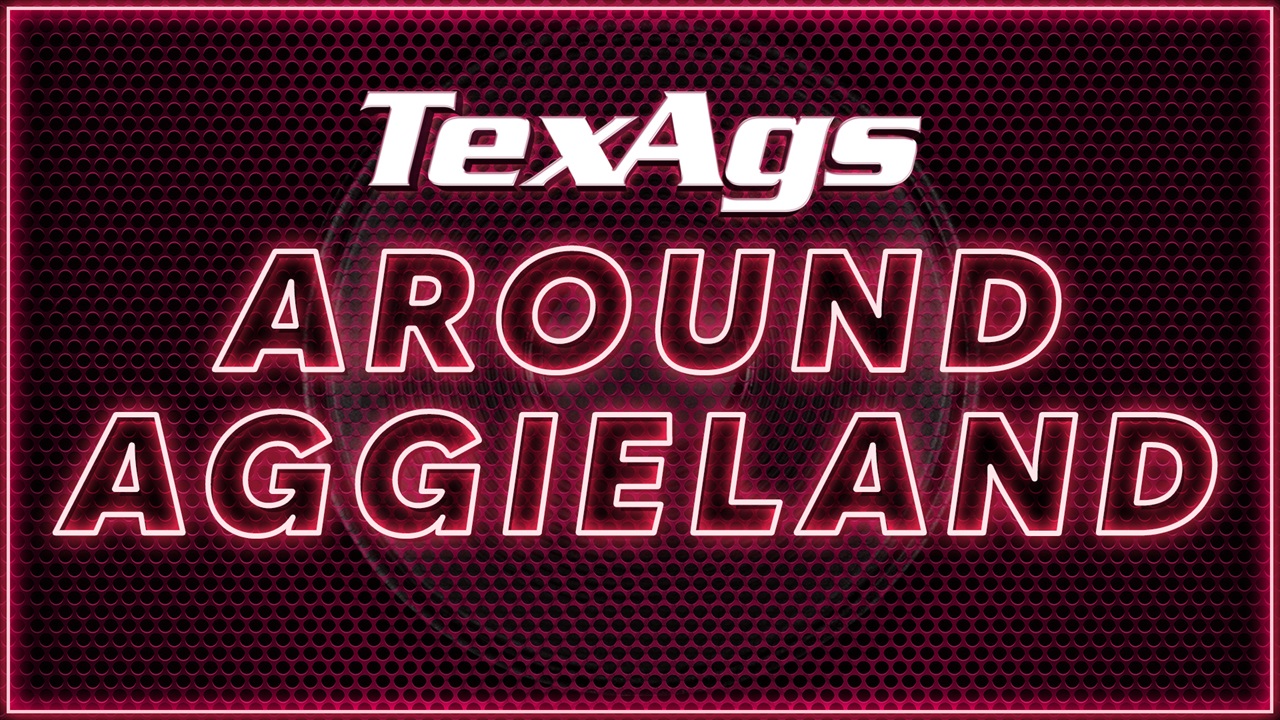 Texas A&M Football
Around Aggieland (9/1)
---
On Friday's edition of TexAgs Radio, Kay Naegeli took us Around Aggieland and provided updates on all things Texas A&M as football season is finally here. This past week, Jamie Morrison's volleyball squad and G Guerrieri's soccer team earned a win.
---
Football
Fightin' Texas Aggie football will kick off its 2023 season on Saturday against New Mexico. If you aren't heading to Kyle Field this weekend, you catch the Aggies on ESPN at 6 p.m.
Reminder to Beat the Heat!
With the temperature expected to reach triple digits for Saturday's Texas A&M football season opener against New Mexico, Texas A&M Athletics reminds fans to be prepared for the heat and humidity at Kyle Field.
Here are some tips to help fans "Beat the Heat!"
Begin hydrating the night before gameday and drink plenty of water throughout the game. Fans are permitted to bring one (1) sealed bottle of water into Kyle Field.
Nine WaterMonster FREE refill stations will be located in Kyle Field. Those locations are:
Section 122
Section 126
Section 132
Section 233
Section 235
Section 241
Section 334
Section 401
Section 408
Wear loose and cool clothing, and apply at least SPF-15 sunscreen often and protect your face and head with a brimmed hat. Protect your eyes with sunglasses.
Texas A&M's concessionaire, Levy, has already loaded an unprecedented amount of water into Kyle Field. For Saturday's game vs. New Mexico, 187,000 bottled waters will be available for sale inside the stadium.
Inside Kyle Field, there will be 434 points-of-sale that have bottled water available for sale.
Kyle Field was re-developed to include four public Cool Zones. The venue also features the use of large fans on some concourses, while expanded concourses provide shelter from the elements. There are also extensive air-conditioned spaces in Field Box, Clubs, and Suites throughout the stadium.
Soccer
With the help of an unbelievable score by goalkeeper Kenna Caldwell, Aggie soccer secured its first win of the season over Tulsa on Thursday night at Ellis Field, 2-0. Caldwell put A&M on the board in the 51st minute before Carissa Boeckmann added insurance six minutes later.
Volleyball
A back-and-forth affair ultimately culminated in A&M's third win of the season after downing Wright State in the first game of the Falcon Invitational, 3-2. Caroline Meuth and Bianca Muoneke led the charge with a combined 48 kills as the Ags now prepare for Bowling Green and Loyola Chicago.
Track & Field
The Texas A&M cross country team opens its 2023 campaign Friday at the John McKenzie Invitational held at the home of TCU on the AP Ranch Championships Cross Country Course.
Men's Golf
The spring portion of the 2023-24 Texas A&M men's golf schedule features six matches before heading into their championship season, head coach Brian Kortan announced Thursday.
Women's Golf
The reigning SEC Champion Texas A&M women's golf team begins their 2023-24 campaign at the Carmel Cup on the historic Pebble Beach Golf links Sept. 1-3.
The Aggies are coming off their best season in program history, in which they won the SEC Championship and reached the NCAA semifinals for the second consecutive year. Third-year head coach Gerrod Chadwell led A&M to a school record five tournament wins last year and returns four starters from the past two seasons.
Never miss the latest news from TexAgs!
Join our free email list