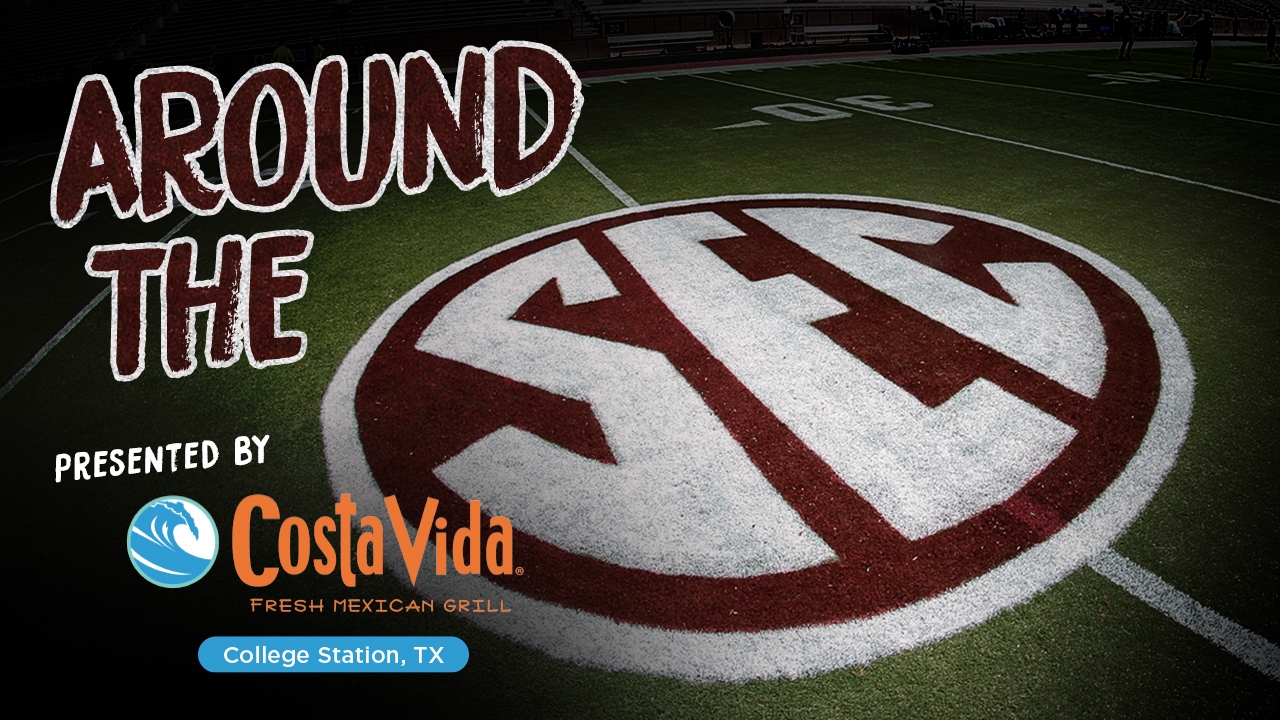 Texas A&M Football Recruiting
Around the SEC: Recruiting News & Trends
---
It has been a bit crazy around the SEC territory. There has been a flood of commitments. There was a reclassification and a big-time transfer into SEC country. Now it is time to take a look around the latest news, notes and headlines.
Big Gets
OL Max Anderson‍ is a Volunteer

RB Chauncey Bowens‍ flips from Florida to Georgia
S Travaris Banks‍ commits to Ole Miss
LB Joseph Phillips‍ stays home at Auburn
LB Jamonta Waller‍ finds fit at Florida
LB Aaron Chiles‍ is a Gator
S Joel Rogers‍ stays home at LSU
Headlines
Dylan Raiola‍ transfers to Buford (GA) – The country's top QB prospect made waves when he committed to Georgia earlier this spring, and his most recent announcement did just the same. The five-star standout is transferring from Phoenix (AZ) to Buford (GA) for his senior season. He will play at Georgia powerhouse Buford High with fellow Georgia commit 2025 LB Jadon Perlotte‍.
QB Austin Simmons‍ flips to Ole Miss, reclassifies to 2023 – Raiola's news was rivaled by the headlines created by Austin Simmons. The Florida standout was originally committed to Florida as part of the Gators' 2025 class. Well, over the weekend, he made a few changes. On Saturday, he announced he was not only decommitting from Florida but was flipping to Ole Miss and reclassifying up two classes. That means he will be on campus as a member of the Rebels squad this fall.
Gators are hot, hot, hot – There may not be a hotter program in the country over the last two weeks, even with the departure of 2024 RB Chauncey Bowens‍ and 2025 QB Austin Simmons‍. Despite those defections, Billy Napier and the boys in Gainesville have reeled in commitments from nine 2024 commitments, including six in the trenches. Edge Jamonta Waller‍ is the headliner of the group, but Maryland linebacker Aaron Chiles‍ is not far behind. The Gator haul also includes ATH Amir Jackson‍ of Portal (GA), DL Amaris Williams‍ of Clinton (NC), DL Nasir Johnson‍ of Dublin (GA), DL Michai Boireau‍ of Fairburn (GA) Creekside, OL Marcus Mascoll‍ of Snellville (GA) South Gwinnett, former South Carolina OL commit Mike Williams‍ of Upper Marlboro (MD) Charles Herbert and OL Noel Portnjagin‍ out of Germany.
Mississippi Moving – QB Austin Simmons‍ flipped to Ole Miss and reclassified, and top-prospect Jamonta Waller‍ committed to Florida. However, that was not the only action in the Magnolia state. The Rebels also added standout interior OL John Wayne Oliver and cornerback Bernard Causey‍, but it was the Bulldogs of Mississippi State who really did some heavy lifting. The Bulldogs received commitments from former Tennessee WR commitment JJ Harrell‍ out of North Panola (MS), then added Hattiesburg (MS) cornerback PJ Woodland‍, and then they ended the run by keeping Starkville standout ATH Braylon Burnside‍ at home. Former Ole Miss commit and Picayune (MS) RB Chris Davis‍ announced his pledge to Stanford, West Point (MS) RB Kahnen Daniels‍ reaffirmed his Florida commitment, and Tupelo (MS) linebacker Tristan Jernigan‍ reaffirmed his commitment to Texas A&M.
SEC programs getting busy – LSU added three commitments over the last few weeks. In addition to S Joel Rogers‍, the Tigers reeled in Nashville (TN) CB Ondre Evans‍ and Houma (LA) WR Kylan Billiot‍. Vanderbilt has been as busy as anyone with four new additions. The Commodores reeled in commitments from Knoxville ATH Markeis Barrett‍, Cincinnati WR Dorian Williams‍ Nashville CB Jaren Sensabaugh‍ as well as Miami (FL) Northwestern CB Guylijah Theodule‍ and Southlake (TX) Carroll OL Harrison Moore‍. Kentucky has been busy. The Wildcats received a commitment from former Georgia Bulldog RB commitment Tovani Mizell‍, Atlanta (GA) LB Antwan Smith‍, OL Jadon Lafontant‍ of Brunswick School (CT) and Billings (MT) K Jacob Kauwe‍. Tennessee pulled in commitments from Cleveland (TN) ATH Boo Carter‍ and Atlanta (LB) Jordan Burns‍. Arkansas stayed local with commitments from Texarkana (TX) ATH Ahkhari Johnson‍ and Bentonville (AR) WR CJ Brown‍. Auburn added Naples (FL) S Kensley Faustin‍ and Mobile (AL) Bryce Cain‍. South Carolina added Norfolk (VA) LB Fred Johnson‍ and Riverside (MO) P Mason Love‍, and Missouri grabbed QB Aidan Glover‍ out of Collierville (TN). Tennessee also went on a bit of a run adding ATH Boo Carter‍ and LB Jordan Burns‍ in addition to Anderson. Then Georgia picked up a commitment from 2025 ATH Tae Harris‍
New name to know
S Stanley Gilmore‍, Jackson (LA) East Feliciana – 2024
Versatile, explosive and an all-around playmaker, Gilmore is a standout on offense and defense. He plays the game with a hard-nosed tenacity. He attacks the ball, and his hungry attitude has made him an intriguing prospect on the back end of the defense.
Equipped with a 36-inch vertical and a 4.47 40-yard dash, the 5-foot-9, 180-pounder is influenced by the likes of Danny Johnson (Southern), Tyrann Mathieu and Greg Brooks (Arkansas and LSU) since they are of similar stature. His football instincts and nose for the ball are on full display as he attacks from his strong safety position.
Offers have yet to arrive, but interest has come from Louisiana Tech, Louisiana-Lafayette, Miami, Memphis, TCU and McNeese. He is also hard at work this summer. He has attended camps at LSU, Mississippi Valley State, South Alabama, Tulane and Grambling, and he has camps at Nicholls State, Ole Miss, Louisiana Tech and Jackson State on his summer schedule.
What's up with the top
Top SEC commit at each Position
QB: Dylan Raiola‍, Buford (GA) – Georgia
RB: Dwight Phillips, JR‍, Mableton (GA) Pebblebrook - Georgia
WR: Perry Thompson‍, Foley (AL) - Alabama
TE: Jaden Reddell‍, Peculiar (MO) Raymore-Peculiar - Georgia
OT: Josiah Thompson‍, Dillon (SC) – South Carolina
IOL: John Wayne Oliver, Nashville (TN) Christ Presbyterian Academy – Ole Miss
DL: Jeremiah Beaman‍, Birmingham (AL) Parker - Alabama
Edge: Jamonta Waller‍, Picayune (MS) - Florida
LB: Demarcus Riddick‍, Clanton (AL) Chilton County - Georgia
CB: Ellis Robinson IV‍, New Haven (CT)/IMG Academy - Georgia
S: Jaylen Heyward‍, Rockledge (FL) - Georgia
ATH: Jonathan Echols‍, Franklin (GA)/IMG Academy - Tennessee
Never miss the latest news from TexAgs!
Join our free email list
SPONSORED BY