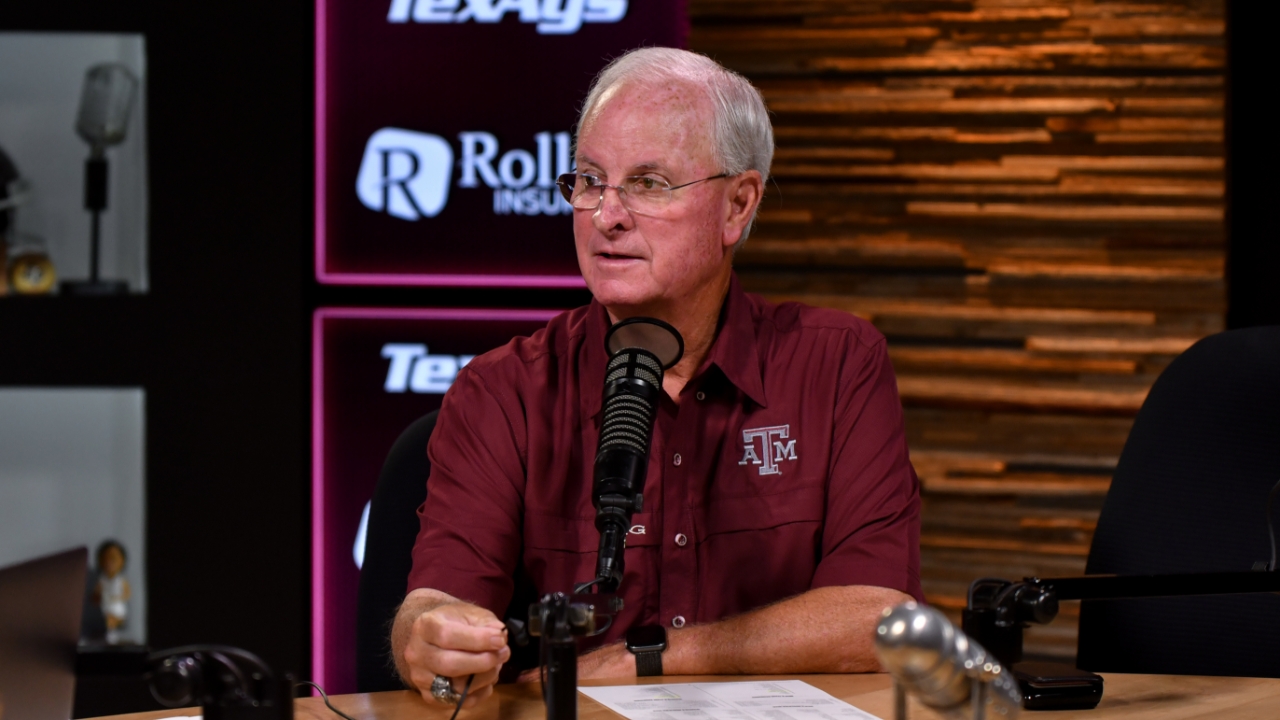 Photo by Jamie Maury, TexAgs
Texas A&M Track & Field
Track & Field Report: Pat Henry, Aggies open NCAAs on Wednesday
---
The 2023 NCAA Outdoor Championships officially begin on Wednesday in Austin, and Texas A&M will have 28 athletes competing on the national stage. Ahead of tomorrow's first day of competition, head coach Pat Henry spoke to TexAgs Radio to preview the meet.
---

Key notes from Pat Henry interview
We're healthy. That's the best thing you can ask for right now. We have 28 athletes in the meet. We have a training day today and get started tomorrow.

It's a challenge to be healthy at the right time, and we're fortunate right now. We don't have any major hurts. I talked to the team yesterday. Any time you're trying to be at your best, there will always be something a little wrong. You think so much about being perfect, but your brain will always find something. You have to overcome. That's all self-imposed. We don't have anyone going to see the trainer for major work right now, and I'm pleased about that.

Every event is like this but take the 100m for example. There will be 24 athletes here. They'll run three heats of eight athletes. The two top in each heat and next two best times advance to the final. You have one preliminary round, so you go from 24 to eight really quickly. It's very competitive, and the challenge is great. You have to be ready to step up.

Everybody looks at marks coming in. You still have to lineup next to somebody and compete on this day. That's always the challenge in our sport.

I've never had any athlete to ever win four individual national championships. Lamara Distin is in rare air. She's very capable. She will have to be at her best, but she has been able to step up when it counts.

Sam Whitmarsh comes in finally after a rough freshman year. He ran pretty fast once or twice last year but had all kinds of issues. With the exception of an early foot issue, he has ran well this year in the 800m. He's in the top three people. The same is true with a couple of other men on our team. Connor Schulman is ranked high. He won the west region, but this is the time that you're lineup up with somebody else that is really good.

There are so many people in so many events that have qualified well. Now they have to do it when the pressure is big. You have to step up and do it at the best level that you can.

We're better than when we started, and that's all I want our team to do. Continue to get better all the time. This meet and any NCAA Championship is about controlling the emotional aspects of the meet. You have to keep things in perspective. You cannot revert or go backward. You can't think it's different than any other competition. The rehearsals are to learn the aspects of your event. Keep putting it together until putting it all together on this one day. You either get it done, or you don't.

You can see your seniors like Tierra Robinson-Jones are a little more focused than maybe they ever have been. She's ready. She wants to run at the next level. She has a future that she's looking forward to, and this is just a culmination of her career. I think she's ready to go.

You have to just be able to control the emotional aspect of sport. That is a huge challenge. You have to be at the top of your game and ready to do the best you've ever done, but you have to remember what has gotten you here. You have athletes that try so hard to be successful when they get here that they revert to old ways and old things they used to do. Learning how to control what you've learned is the challenge.
Never miss the latest news from TexAgs!
Join our free email list