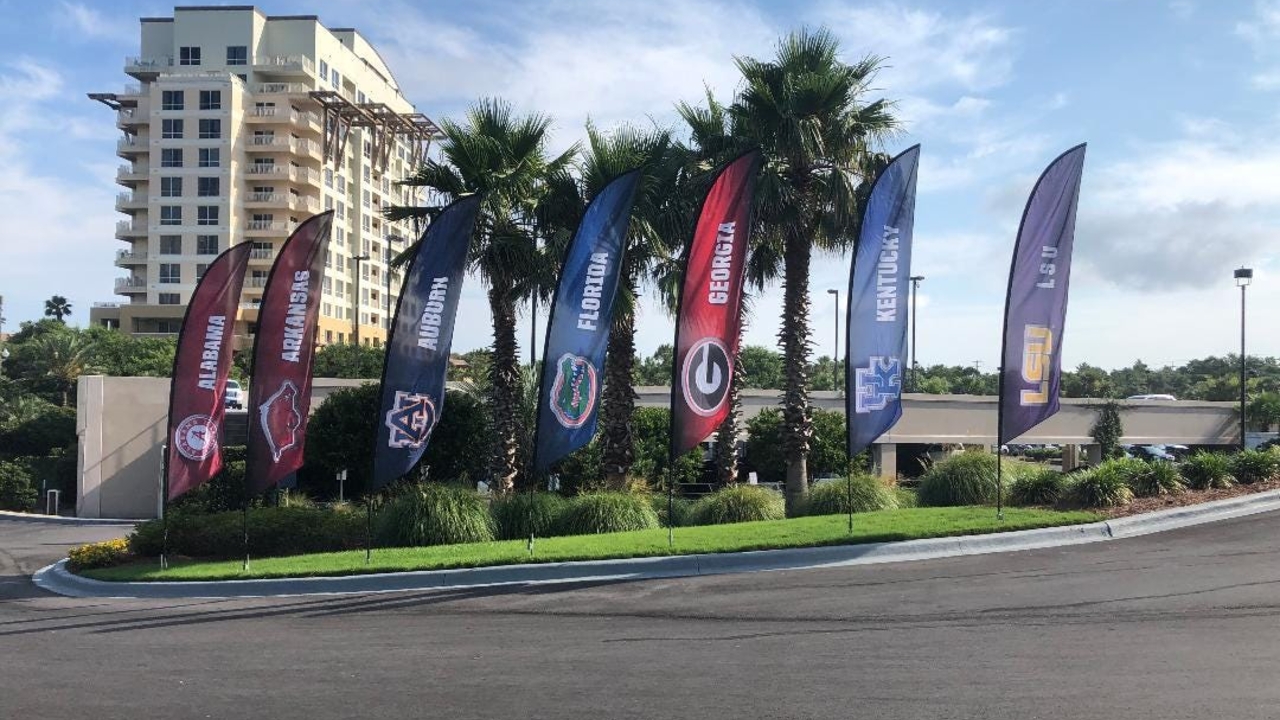 Texas A&M Football
Honor among thieves? Coaches talk tampering at SEC Spring Meetings
---
DESTIN, Fla. — Is there honor among thieves? Is there honor among college football coaches? Is there a big difference between thieves and college coaches?
If that sounds like an accusation, then blame football coaches. They sure as hell are.
Tampering has been a hot topic of conversation at the Southeastern Conference spring meetings.
Coaches complain the transfer portal has made it easy for dastardly colleagues to rustle a running back, loot a linebacker or even pilfer a punter.
Need a receiver? Just raid a roster. USC coach Lincoln Riley did.
At least that's what Pittsburgh coach Pat Narduzzi alleged last year when star receiver Jordan Addison transferred to USC.
Of course, Riley denied the accusation.
However, there is no denying coaches just don't trust each other.
"I think that's a big issue," Texas A&M coach Jimbo Fisher said about tampering. "It's unfair to different levels of schools.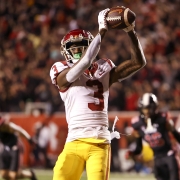 Rob Gray-USA TODAY Sports
"I think that's one of the big problems we do have right now. It's a shame. It is a shame when people tamper."
No argument there.
A program invests time, energy and money to sign a recruit. That recruit maybe doesn't get off to a fast start. Next, rumors circulate that said recruit is getting interest from other teams. Those other teams might even be able to help with NIL revenue.
Said recruit enters the transfer portal. That recruit immediately may even join a new team without considering other programs.
That's suspicious.
Some tampering attempts might fail. There were — let's call them unsubstantiated — reports Texas A&M receiver Evan Stewart was being coaxed by other programs, maybe even some in our state.
Similarly, last year, Utah tight end Dalton Kincaid was reportedly offered $1 million to transfer to Alabama.
Stewart remained at A&M. Kincaid remained in Salt Lake City. But some players don't stay put.
The transfer portal has turned some programs into farm systems for more powerful teams. That's an unintended consequence of the transfer portal.
Some players transfer because they're buried on the depth chart. They're looking for an opportunity to play elsewhere. Some may exit because the coach who recruited them has left or was fired. Some may have other personal reasons.
Coaches have no issue with those situations.
"There are reasons to transfer. I think they are great. You've just got to try to make sure guys are making good choices and not using the portal for the wrong reasons."
"There are reasons to transfer," Fisher said. "I think they are great. You've just got to try to make sure guys are making good choices and not using the portal for the wrong reasons."
Wrong reasons? Like (allegedly) being offered bags of cash?
Coaches probably don't directly make cash offers. Those likely go through the collectives that have been established through NIL.
But would collectives know which players to approach (poach) without input from coaches?
That's a question for debate. But there is no debate that something must be done to curtail tampering. But what?
Auburn coach Hugh Freeze feels the first step would be repealing the one-time free-transfer rule.
Not so long ago, transfers were forced to sit out a year before they were eligible to play. Now, they can transfer once and play immediately.
"I would love to see it go back to players not being able to transfer and being immediately eligible unless the coach leaves or is fired or they graduate," Freeze said. "I think that eliminates tampering. People are not going to come take players if they have to sit out."
Freeze acknowledged the free transfer rule isn't likely to be repealed.
Therefore, players will have an open window to transfer, and coaches/programs will have an open window to tamper.
Fisher said that the open window to transfer should be closed like a guillotine.
"If they get caught, there should be severe penalties," Fisher said. "Can you prove it? If you get caught, and it's proven, there should be severe penalties.
"I don't know anybody that's really been caught."
Maybe that's because coaches don't really want anyone caught. Coaches that tamper may not accuse others of tampering.
Perhaps there is some honor in that. Sort of.
Never miss the latest news from TexAgs!
Join our free email list