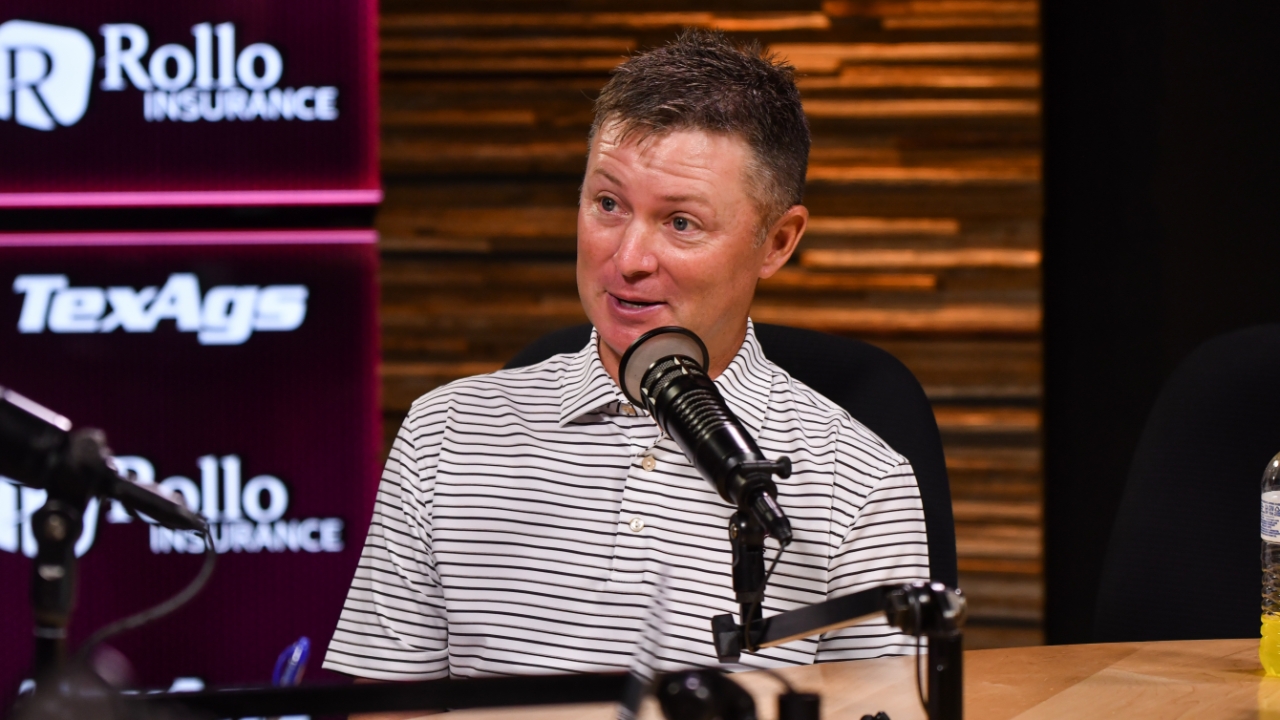 Photo by Jamie Maury, TexAgs
Texas A&M Women's Golf
Gerrod Chadwell & Co. 'dialed in' ahead of trip to NCAA Championship
---
The No. 6 Texas A&M women's golf team advanced to the NCAA Championship for the second-consecutive year after finishing tied for third at the San Antonio Regional. Head coach Gerrod Chadwell joined TexAgs Radio before heading to Scottsdale to compete at Grayhawk.
---
Key notes from Gerrod Chadwell interview
We are going to the desert to get out of this rain.

San Antonio was great. I underestimated the course a little bit. The scores are high for the PGA Tour there. We battled there. It was almost somber because everyone was hell-bent on winning, and we were tied for third but still advanced. It is the most stressful week of the year. You have to be one of the five teams to advance. The week was a tale of two nines. The play on the back nine on Tuesday was what punched our ticket, and Wednesday was what made us more comfortable.

Our group is a little mad, but they are excited. It's crazy how the standard has changed in the last two years. They weren't satisfied with getting third. I think that's good. Everybody is dialed in, and we can't wait to get to Arizona and work.

People came out that didn't have to. They were at least 30 to 40 that came over each day in San Antonio. For those that are listening, thank you for coming out. That meant a lot to us.

I think we are where I thought we would be. We've had great learning moments and succeeded. They know there's a target on their back. They are continuing the story from last year. This group shows up to work every day. Everybody that is associated with our program is not surprised, humbly speaking.

At this point in my career, you aren't teaching a lot of new things. You watch mannerisms and listen to them talk. That's the best thing about this bunch. Zoe Slaughter wasn't feeling good about her game, and she said to pull her out and put Lana Calibuso-Kwee in. She had confidence in her teammate. Zoe was in a funk, and she knows she doesn't have to be perfect. I couldn't be more proud of her. That says a lot to pull yourself out.

Jennie Park looked solid. She made a quad on her first hole. She couldn't remember the last time she had done that. She birdied the next hole. Hailee Cooper had two great back nines. It's every week. You can tell a story about each of them. It's a team of five No. 1 players.
Never miss the latest news from TexAgs!
Join our free email list