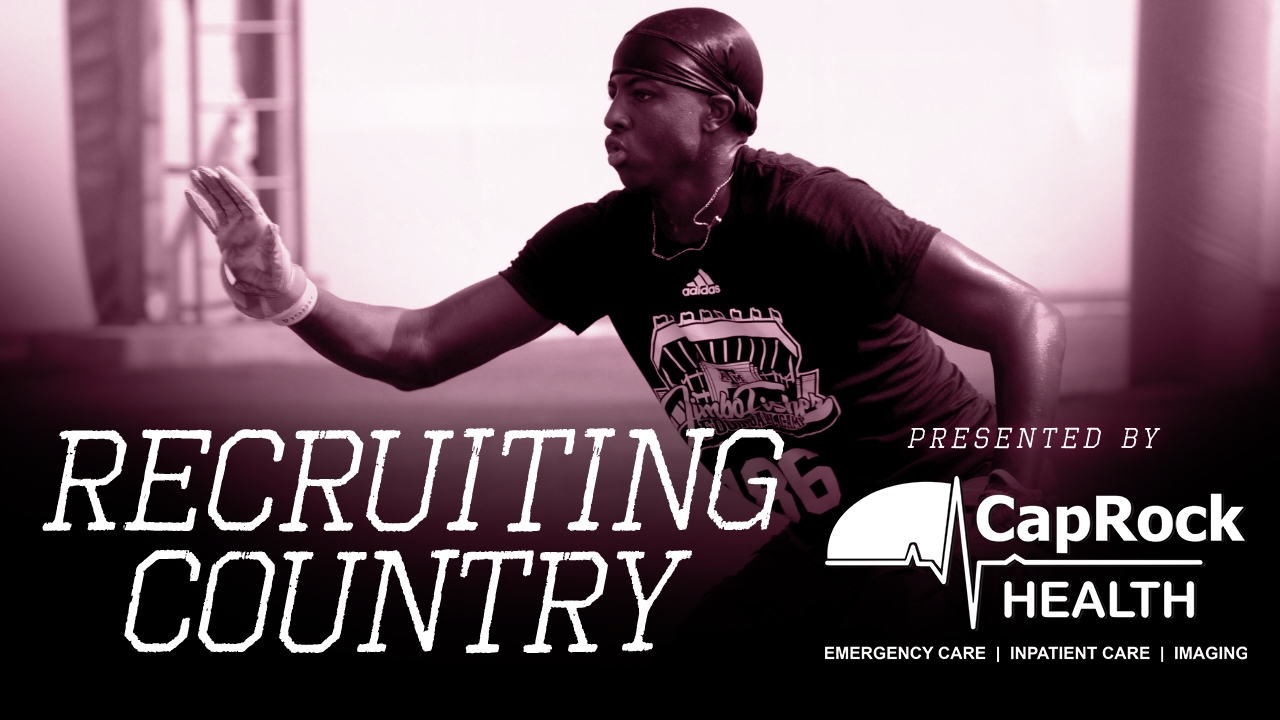 Texas A&M Football Recruiting
Recruiting Country: The latest recruiting news surrounding the Maroon & White
---
TexAgs' executive editor Billy Liucci joined TexAgs Radio on Wednesday morning for another edition of Recruiting Country, highlighting the latest news and notes from the recruiting trail surrounding Texas A&M.
---

Key notes from Billy Liucci
Jordan Pride‍ reminds me of Antonio Johnson. Johnson could have gone somewhere else to play corner. Safety is not the issue. I think it's at corner. They are not recruiting at an SEC champ level at that position.

Pride could be a high-end SEC defensive back. He may end up at safety or nickel. He's got great instincts. A strong pickup by Bryant Gross-Armiento.

We thought we were going to add David Bailey, and there was confidence there. He's a sixth-year guy and has run for 2,500 yards. He's 240 pounds. He has size to him. You can go to a big backfield with a tight end out there. They needed a transfer running back. I think A&M needed a fourth running back. Two of them are largely unproven and one true freshman. That's a dangerous game to play. Bailey has shared the backfield with guys. I love everything about the addition.

Your third quarterback last year was a top prospect in Conner Weigman. Conner could have done fine a couple of weeks earlier. Marcel Reed‍ is pretty talented. I want to go into a season where the third quarterback has never sat in a meeting room. Look back on the years and how many injuries we've had a quarterback. Walk-ons have played in SEC games. I thought adding Jaylen Henderson was a must. To get a guy like him, that has three years, he doesn't have to immediately play. He's an interesting prospect.

I would love to see them add a corner, first. Linebacker or receiver would be my second priority. Getting Jurriente Davis was a must. Corner is a pretty desperate position. Tyreek Chappell is a good corner and could be A&M's best, but he has to be consistently available. Taurean York and Daymion Sanford did well in the summer. I didn't hear a lot about Martell Harris Jr. Chris Russell was out a lot. I want one more good receiver to provide depth. I like Keon Coleman from Michigan State. Receivers do get hurt. I think you need more than four that you feel really good about. It could be either of those freshmen or Jalen Preston evolving. You would have injury insurance as well.

I hope that they adjust to the big lull period. The coaches take vacations. I don't like that long lull between early summer with camps and late summer with the pool party. They lose a little bit of ground there. Texas has NILed their way out of 5-7. The Aggies dont have momentum. That promise of championships that they sold to the 2022 class is gone. They have got to get back on the field, but there's a long way between now and then. Getting Jordan Pride definitely helps. They have to get the perception of momentum going.
Never miss the latest news from TexAgs!
Join our free email list
PRESENTED BY