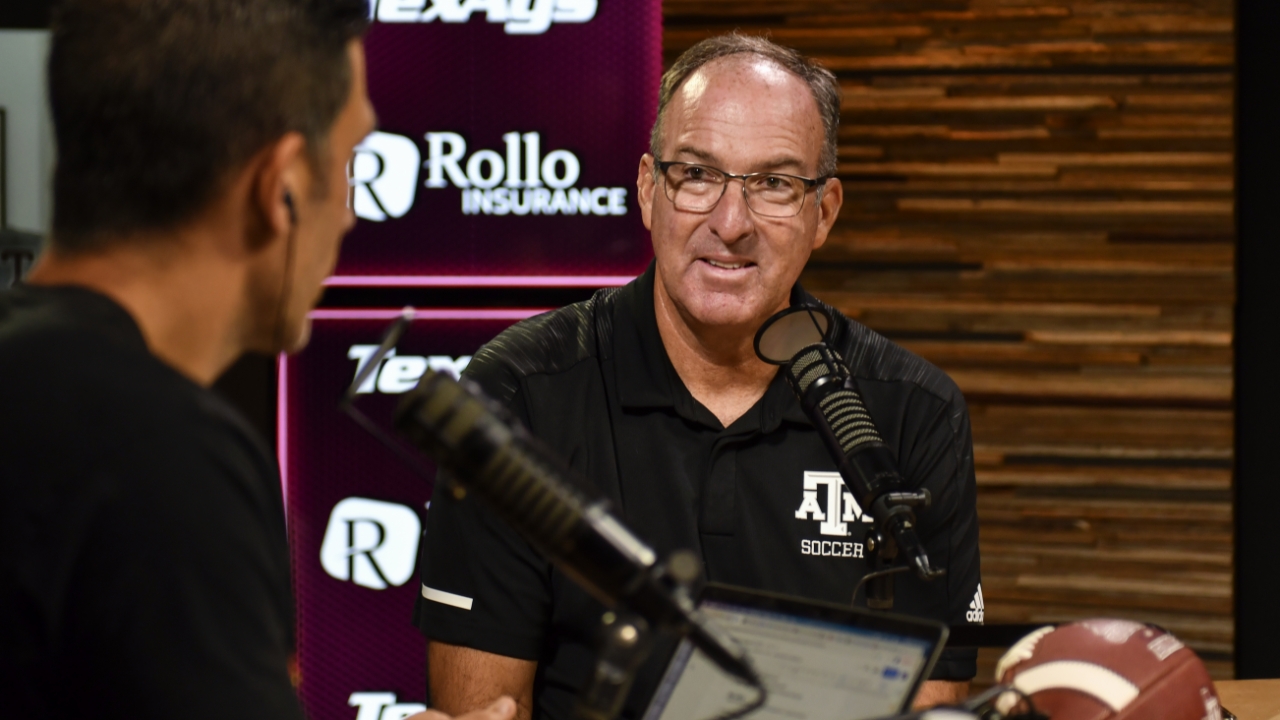 Photo by Jamie Maury, TexAgs
Texas A&M Soccer
G Guerrieri joins TexAgs Radio to give a spring update on his squad
---
G Guerrieri and Co. have played three of their five spring soccer matches, with the remaining two on April 15. The head coach joined Wednesday's edition of TexAgs Radio to give an update on his new-look squad and their matches ahead.
---

Key notes from G Guerrieri interview
Spring has gone well. For those who aren't familiar with our non-championship portion of the season, we're allowed to have five contests against other competitions during the spring. We can pick who that competition will be against.

We have a pretty good mix of young and old in our roster. Because we have new players, it is important that we start the process for next season.

We've played LSU, Oklahoma, Baylor, and we just beat TCU on Sunday. Same day as the spring game, we're going to play UTSA and Texas State. It's given us an opportunity to have the new players play college games. It has also given us a chance to experiment with some stuff. We've outplayed our opponents in every game.

The progress is there. We've been a young team last year and the year before that. We've put a lot of players into the league. We're ranked No. 5 for girls in the National Women's Soccer League. We have got to replenish that talent and right now that talent is really starting to perk up.

The defense has played well. There are a lot of new players back there. Margo Matula, who should be a senior in high school right now, is paired up with Quinn Cornog. We're still waiting on Carolyn Calzada to get back from injury. Lauren Geczik is back in the lineup after missing last spring due to an injury.

For those who don't know, I am president of the Cavalry Youth Soccer Club in town. About 350 families are involved in this. The club has really risen to a real regional power. A lot of kids who have matriculated and are about to start college. It's neat to see how all of that has expanded.
Never miss the latest news from TexAgs!
Join our free email list