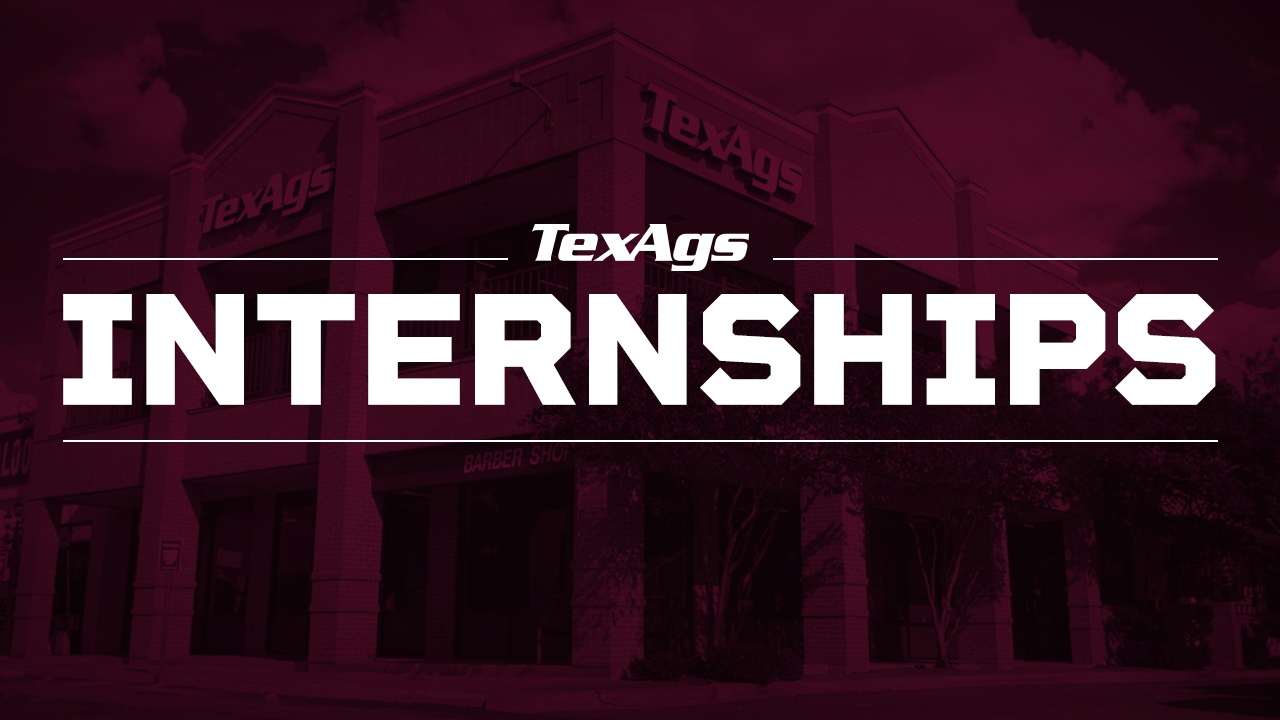 TexAgs Internship Program
---
TexAgs offers hands-on experience to both interns seeking credit for their academic program, and those who are simply interested in experience in our field. We love the opportunity to work with students and have part-time and full-time positions available.
Part-time interns need to be available for a minimum of ten hours per week. Full-time interns for academic programs must be available to work 30-40 hours per week. All internships require some evening and weekend work and a full semester commitment.
Spring intern applications open in October.
Summer and fall intern applications open in March.
Most interns gain experience in more than one specialty, and you'll see on the application that we want to know which of the following areas interest you. Please read these descriptions closely before completing the application. Experience is a bonus but not required for applying. A willingness and ability to learn quickly is important.
Photo and Video
Assist in shooting photos and highlights at various Texas A&M sporting events, filming and editing interviews and press conferences and producing special features. Photo and video interns represent TexAgs on the sidelines and out in the field and are expected to learn quickly, be dependable and think creatively. Please include photo/video samples or a link to your portfolio with your application.
Writing and Journalism
Work independently or with other team members to cover various sports, including reporting from games, maintaining live threads on TexAgs forums, posting to TexAgs social media accounts and writing game recap stories. Take responsibility for an assigned beat, including updating scores and schedules on TexAgs. Please include two writing samples with your application.
Radio and TV Technical Directing/Editing
Assist in our daily radio/TV broadcast of TexAgs Radio as well as other shows and podcasts by participating in camera operation, live audio engineering, live camera switching, video/audio editing, statistical/ guest graphics, social media sharing and more.
Broadcast Production and On-Air Work
Learn various aspects of live broadcast and perform roles surrounding the daily broadcast of TexAgs Radio, including on-air work, helping book guests, providing show notes, and analyzing stats. Will need to be sports savvy in order to engage in on-air conversations and show production. Early mornings required.
Sales and Events
The TexAgs Sales & Events Internship program is open to any student interested in sales, marketing, and events. Job duties vary, but mainly include different aspects of the TexAgs Sponsor experience. Some of the job duties include interacting with sponsors, writing sales contracts, and running sales reports. Along with sales experience, there are opportunities to learn more about planning sponsor events.
Social Media
Assist with content creation, including taking and editing photos and videos and generating creative social media ideas. Perform market research by following social media trends for Instagram, Facebook, TikTok, Twitter and YouTube. Must be able to research and understand different target audiences. Familiarity with Adobe Creative Suite, Capcut, Canva or other editing tools required.
If you have any questions, please email internship@texags.com.
Applications are due by October 31.
Never miss the latest news from TexAgs!
Join our free email list