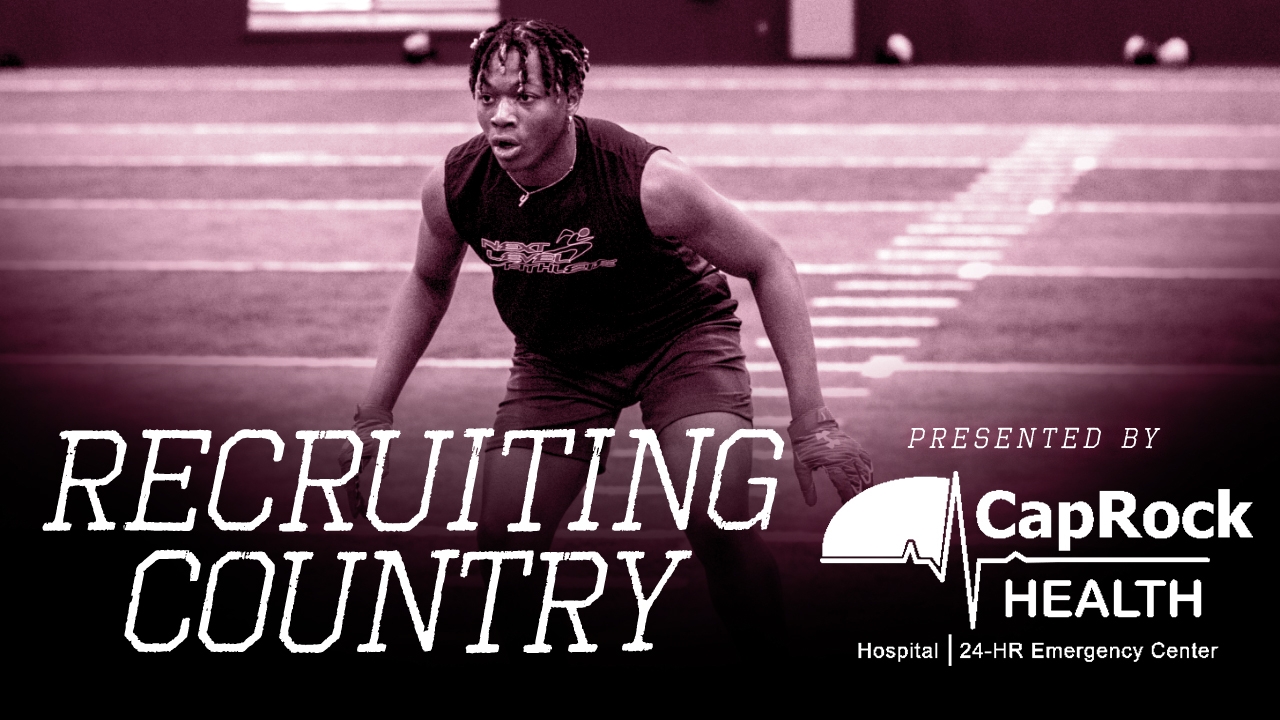 Texas A&M Football Recruiting
Recruiting Country: The latest recruiting news surrounding the Maroon & White
---
TexAgs' recruiting analyst Ryan Brauninger joined TexAgs Radio on Wednesday morning for another edition of Recruiting Country, highlighting the latest news and notes from the recruiting trail ahead of a big recruiting weekend.
---

Key notes from Recruiting Country
Tyanthony Smith‍ is in town today. He wanted to, as much as he could, do a day in the life of a Texas A&M student-athlete. What the walks were like to his class buildings, to the complexes, etc. He will go to practice later on, and I'm sure he will meet with Jimbo Fisher and D.J. Durkin before he drives back. He has gone up a lot of boards in the SEC and in the region. At every camp, he keeps getting better. He is off the chart in terms of a kid.

I don't know if there is a linebacker in this class that is Anthony Hill or Harold Perkins-like, but you would be doing backflips if you got any of those 2024 Texas linebackers. Payton Pierce‍ will be here on Friday. Xavier Atkins‍ will be here on Saturday. There is no excuse not to sign three really good backers in this class. When you have your defensive coordinator as your linebacker coach, that helps. Durkin has done a great job on that relationship with Tyanthony Smith.

They are not out on the portal. They are looking at linebacker AJ Vongphachanh out of Utah State. Also, Josh Ferguson out of New Mexico State is something to keep an eye on. I dont think there's a major discussion there. He is from Katy Taylor, where Max Wright and Bryce Foster went.

AJ Vongphachanh would be a big fish, and A&M could show him a clear path to the field. You also look at NIL, increasing your NFL stock and playing time. I think A&M provides all three.

AJ Maddox‍ will be here on Friday. It will be his first time on campus since committing. He will be here Friday through Sunday. We are trying to get him in the studio to talk. I think A&M fans will like this kid. He is from Hattiesburg, Mississippi. Seems like a super respectable kid. I want to talk with him about his decision-making process and how big Bobby Petrino was in that commitment. You have to stay on kids now too. He is going to do a good job with the recruiting class. Pumped for him to be on campus. His brother Andrew Maddox‍ will be with him, and Andrew is one of the top 2025 defensive linemen in the country.

Parker Livingstone‍ is teammates with Payton Pierce. He had a great high school career, and his recruitment has taken off after a good junior year. He knows how to get open.

Gary Bryant Jr. is a transfer out of USC. He wanted to transfer over winter break, but he is finishing this semester at USC and graduating there. He will be taking a visit this weekend. That feels like a kid A&M would welcome with open arms. He has some real juice. He is a well-rounded receiver.

Weston Davis‍ is fresh off a state championship appearance in basketball. Beaumont United lost to Lake Highlands in the final. His physical numbers look as good as anyone's. He is Reuben Fathree-ish. Davis is not as far along on the football side compared to Reuben, but very similar.

A&M has a chance to do damage in southeast Texas. Drelon Miller‍ is interested in A&M. With Weston Davis‍, not a lot of coaching staffs have seen him. Everyone from Beaumont thinks he will blow people away.

Things are better than they were a year ago. The reason isn't important. It feels like it's in the right direction.

Dealyn Evans‍ is blowing up, and his stock is improving. That was a great early evaluation by Elijah Robinson and Terry Price. Having him committed is really important for A&M.

Maybe Jimbo Fisher giving up playcalling is driving these changes. Now that he has time to look at it, he can have this thing rolling. I don't think last year was a poor year. They still have guys like Dalton Brooks and David Hicks yet to be on campus. They didn't sign as many guys, but they could have a higher upside. It's important that new guys buy in as quickly as possible. Last year, people learned about that quickly.
Never miss the latest news from TexAgs!
Join our free email list
PRESENTED BY