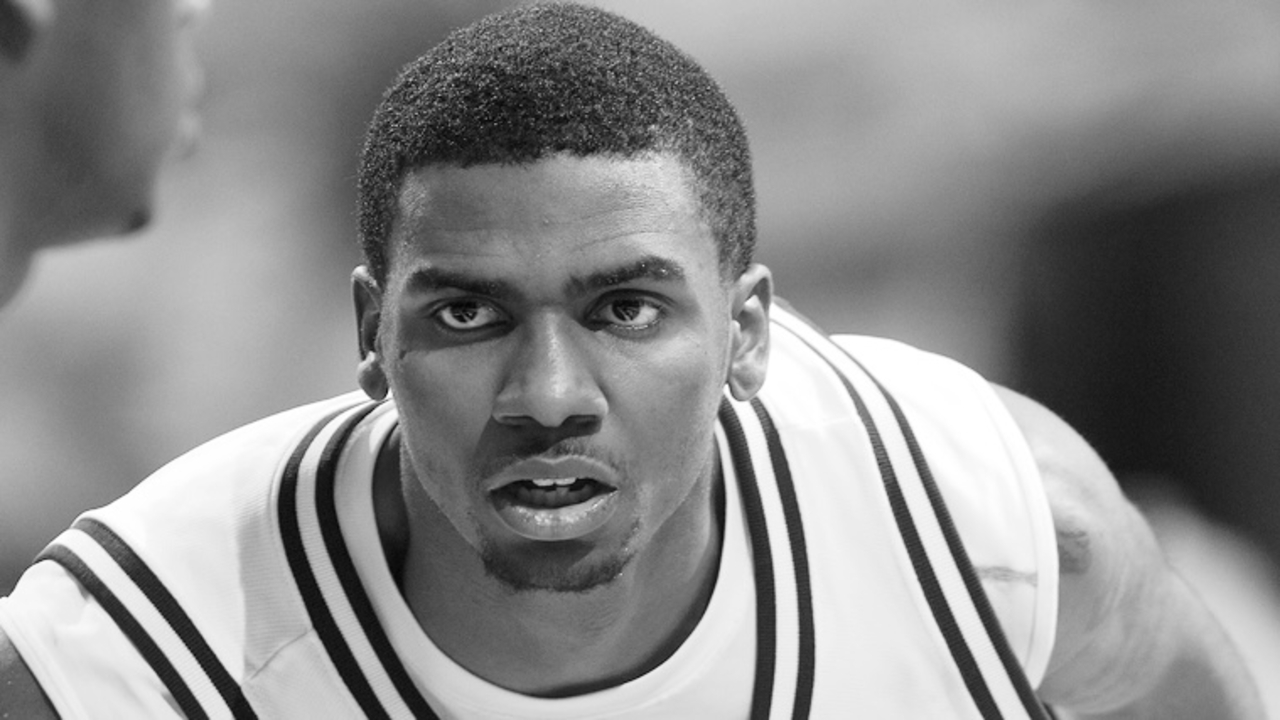 Photo by Texas A&M Athletics
Texas A&M Basketball
Talkin' Tournament time with Aggie basketball great Dominique Kirk
---
The heart and soul of A&M's defense during the Billy Clyde Gillispie era, Dominique Kirk is now coaching at Lake Highlands High School in Dallas. A newly minted state champion, Kirk joined TexAgs Radio to catch up and reminisce some of his favorite March memories in Maroon.
---

Key notes from Dominique Kirk interview
The state championship run was wonderful. It was great. It was a lot of work that we put in, and I appreciate the coaching staff at Lake Highlands for bringing me in this year. It was my first year there, and we got the job done. It was great.

This year was great. I learned so much from the guys around me during my first two years of coaching. This was my third year and first at Lake Highlands. It was just more of getting myself into the mode of what they do and what they like and understanding the players a little bit. It was wonderful. From start to finish, I always felt like this group had a chance to win it all. They went out there and proved it every day and practiced hard every day. At the end of the day, we're state championships.

My plan is to come back for another year at Lake Highlands. We'll see what's going on in the future as well, but we have a good team coming back. It's one of those things where we have to put the work in. It could be great one year and completely different the next. I think it's going to be good, and we should have another run at it. Hopefully, we can go back-to-back.

My family has been great. I have a three-year-old daughter, and my son is one. He'll be two in June. It's something I had to get used to, and I remember, not too long ago, Logan Lee had kids. Now, we've had two in three years. It goes by fast. I appreciate it. I know when I met Logan's kids that it was just a joy to see, and now that I have my own, it has been great.

Buzz Williams always had a great relationship with players, and that's something he has always been good at, even going back to our time at A&M. He's a leader of men. It's one of those things where we knew that he knew the Xs and Os of the game. The fact that he knows how to lead me has been great. I was down there a summer and a half ago to visit the guys. Buzz had done a great job getting the guys ready, and they were great guys. It's no surprise that he's at where they're at right now. Hopefully, he can make a good run in this tournament.

A&M has a great team defense. They do a great job of playing team defense. I love Dexter Dennis' tenacity and how he moves around the floor. These guys compete. I love watching this group. They compete at a high level, and Buzz has them playing the right way. We have an All-American ourselves in Wade Taylor IV, so we can go out and compete.

To me, tournament experience is everything. When it gets to March, that's when the light is brightest, and you have to go out and play your game. You worked hard for this moment, and now you just have to go out and play. I'm ready for our veteran guys to go do what they do and see how far they can advance.

Obviously, that Louisville game was one of my favorite NCAA Tournament games and going to the Sweet Sixteen. That sticks out. The Syracuse game was really fun, and I thought that was the driving factor of our program. That was our first NCAA Tournament game as a group, and when we watched the film session or highlight tape of them, they looked like the greatest team in America. Nothing but buckets. It was unbelievable how good these guys were on film, but it prepared us. Our scout team did a great job of kicking our butts for two or three days. It was great. It prepared us.

There are a few comparisons between this team and ours. Dexter is more athletic than I am. He is more rangy than I was. He's unbelievably athletic. This team has the 'IT' factor. I've been battling people all year. We were 16-2 or something like that in conference, and at some point, we weren't even ranked? I don't understand that. This team has something about them that I feel like it will push them ahead.

I've been watching Taylor since he was in high school. He's a unique player. He can make shots, but I didn't know how good his play-making ability was. It's phenomenal. He's not the biggest guy, but he goes out there and gets it done. It's a little early to compare Acie Law IV to Wade, but during Law's sophomore year, he was making a name for himself. People forget that he had to kind of build himself to reach that point. The opportunity is there, and the comparison is there. I believe Wade is the first All-American guard since Acie Law. For him to even get to first-team All-SEC as a point guard is special. The kid has something to him, and I'm a big fan of his. I think he can lead this team to something special.
Never miss the latest news from TexAgs!
Join our free email list