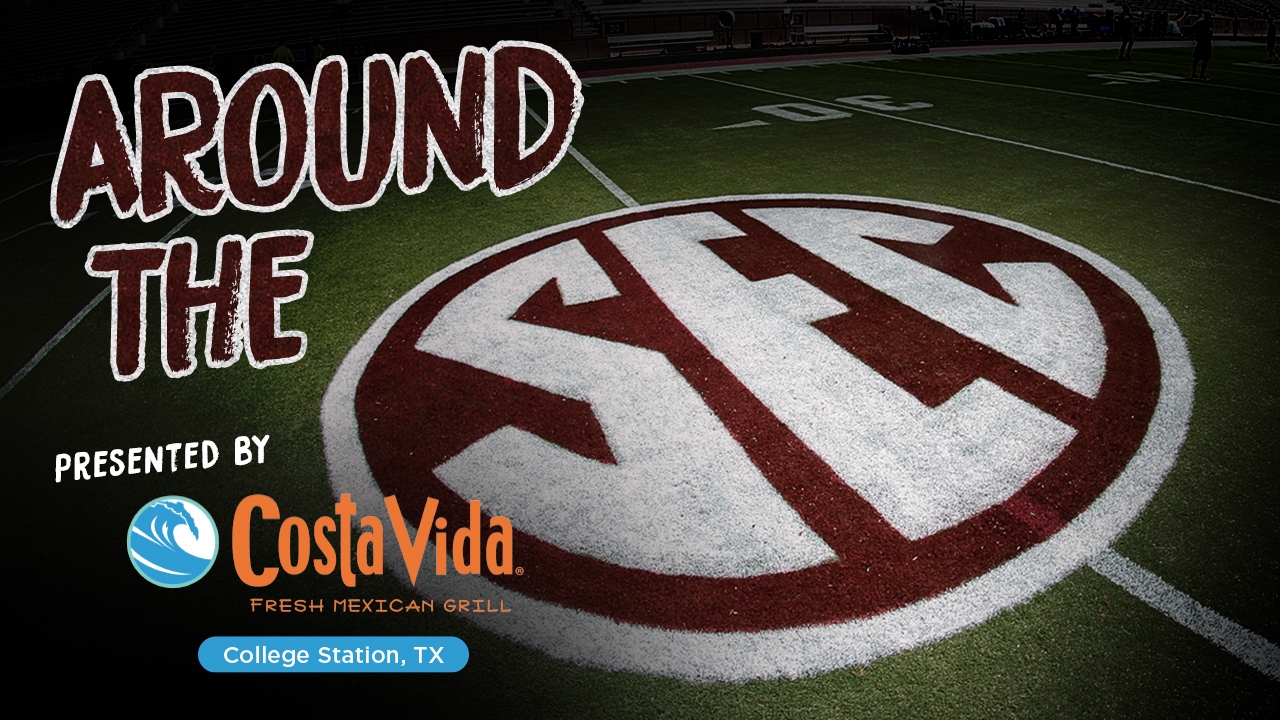 Texas A&M Football Recruiting
Around the SEC: Recruiting News & Trends
---
The recruiting action continues to move at a rapid pace on the SEC recruiting trails, and it is once again time to take a look at the latest news, notes and headlines.
Big Gets
CB Noreel White‍ chooses Arkansas


LB Davhon Keys‍ in an LSU Tiger


LB Kolaj Cobbins‍ makes LSU his pick


QB Josh Flowers‍ picks Mississippi State

Headlines
LSU on a role – The Tigers have been on quite a run over the last few weeks adding some firepower to their defensive front seven. They struck in-state with LB Kolaj Cobbins‍ of Destrehan and DE Ahmad Breaux‍ of Ruston. The Tigers then dipped into Texas for LB Davhon Keys‍ out of Aledo.
QBs hop in the boat – The dominoes continue to fall at the QB position. Josh Flowers‍' commitment to Mississippi State is mentioned above, but the Bulldogs were not the only ones to find their signal caller. Mizzou went to Bellevue (NE) for QB Daniel Kaelin‍, while Vanderbilt stayed in state for a name familiar to SEC fans in Chattanooga (TN) Baylor standout Whit Muschamp‍, who is the son of longtime coach Will Muschamp.
Mississippi Moves – The Magnolia state has been popping lately with decisions left and right. IMG standout OL Jimothy Lewis‍, originally from Madison (MS), narrowed his list to 10 with Tennessee, Michigan, Ole Miss, Miami, Michigan State, Florida State, Florida, Georgia, Alabama and LSU making the cut. Noreel White‍ chose Arkansas, where he was joined by Memphis area DL Dion Stutts‍. The Winona (MS) duo of OL TJ Lockhart‍ and LB Fred Clark‍ made in-state decisions. Lockhart opted for Mississippi State, while Clark is headed to Ole Miss. The Rebels also added Jackson WR Jeremy Scott‍, but they also saw the departure of 2024 St. John Bosco (CA) LB Jordan Lockhart‍.
Back on the Market - As mentioned above, the Rebels saw long-time commit Jordan Lockhart re-open his recruitment to take another look at his options, but the Rebels were not the only ones to see a commitment leave the fold. Standout RB Tovani Mizell‍ decided to decommit from Georgia. He committed to the Dawgs in August but is now taking a look at a few other options.
Chance Robinson‍ Top 8 – Fort Lauderdale (FL) St. Thomas Aquinas wide receiver has trimmed his list to eight schools. SEC programs Florida, Ole Miss, Auburn, Georgia and Tennessee all make the cut, while in-state programs Florida State and Miami join the Gators, and Penn State represents the Big Ten on his list.
New Name to Know
OL Mitch Hodnett‍, Sterlington (LA) – 2024
At 6-foot-5, 300 pounds, Hodnett is a tenacious run blocker with the ability to pick up blocks in space on screens and downfield in the second and third levels. He comes off the ball low and quick. He plays the game with a gritty determination, and he finished the season with a 78-percent blocking grade and 40 pancakes in 12 games.
Hodnett considers his work ethic a strength, and he is also a student of the game with former North Louisiana standout and longtime NFL OT Andrew Whitworth and Rashawn Slater among his role models. Then there is his strength. He boasts a 330-pound bench press max and a 560-pound squat, and he is among the top 3A shot put throwers in the state of Louisiana.
The recruiting process is already off to a strong start with offers arriving from Kansas State, Houston, Oklahoma State, Memphis, Tulane, Louisiana, UNLV, Arkansas State, Louisiana Tech and ULM. He recently visited Kansas State, and he has also taken visits to LSU, Mississippi State, Louisiana Tech, Louisiana, ULM, Tulane, Florida State, Arkansas and Memphis. His spring plans include visits to LSU, Houston, Houston, TCU, Mississippi State, Tulane, Oklahoma State, Arkansas State and Louisiana Tech, and he has also received interest from Missouri, East Carolina, Virginia and Coastal Carolina.
What's up with the Top
Top 10 SEC Area DLs (listed alphabetically)
TJ Capers‍, Miami (FL) Columbus – Louisville commit
Dealyn Evans‍, Longview (TX) Pine Tree – Texas A&M commit
Kamarion Franklin‍, Lake Cormorant (MS)
Justin Greene‍, Lawrenceville (GA) Mountain View
Eddrick Houston‍, Buford (GA)
TJ Lindsey‍, Bryant (AR)
Williams Nwaneri‍, Lee's Summit (MO) Lee's Summit North
Colin Simmons‍, Duncanville (TX)
Nigel Smith II‍, Melissa (TX)
Zina Umeozulu‍, Allen (TX)
Top 5 SEC Commitments (listed alphabetically)
Sterling Dixon‍, Mobile (AL) Mobile Christian School – Alabama commit
Dealyn Evans‍, Longview (TX) Pine Tree – Texas A&M commit
Adarius Hayes‍, Largo (FL) – Florida commit
Kavion Henderson‍, Leeds (AL) – Arkansas commit
Dion Stutts‍, Memphis (TN) University – Arkansas commit
Never miss the latest news from TexAgs!
Join our free email list
PRESENTED BY