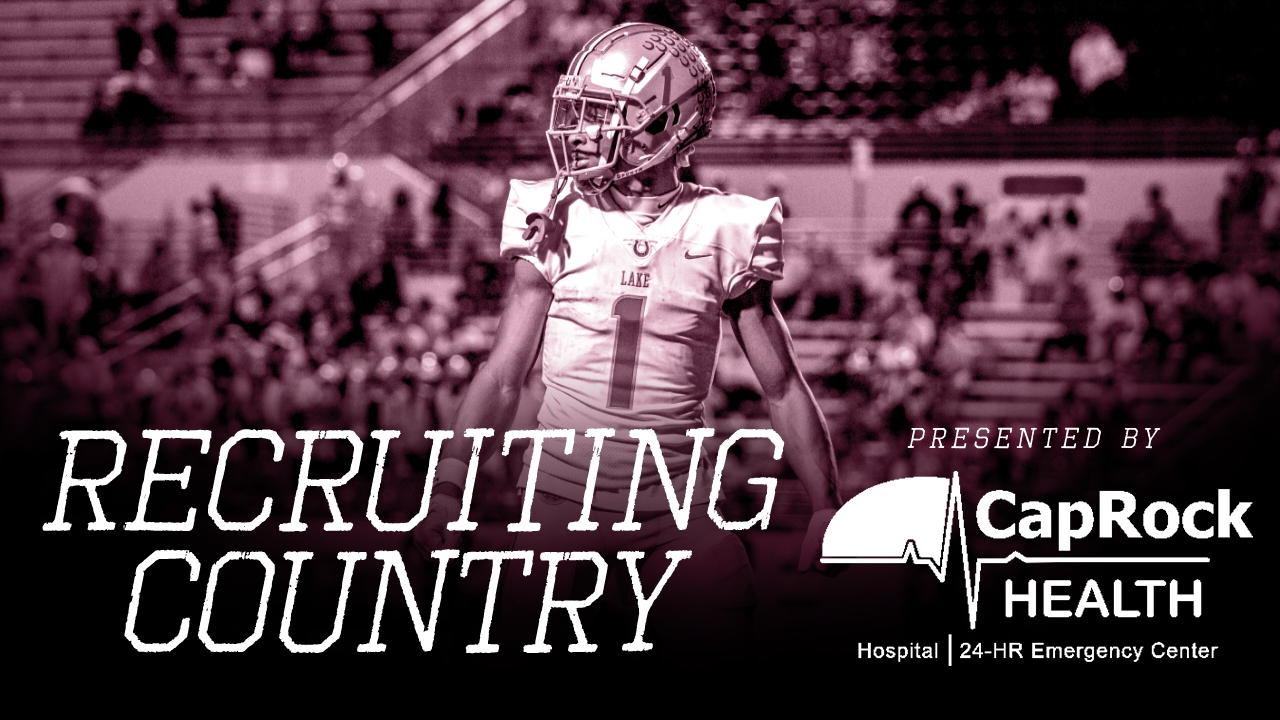 Texas A&M Football Recruiting
Recruiting Country: The latest recruiting news surrounding the Maroon & White
---
TexAgs' recruiting analyst Ryan Brauninger joined TexAgs Radio on Wednesday morning for another edition of Recruiting Country, highlighting the latest news and notes from the recruiting trail following a successful recruiting weekend in College Station.
---

Key notes from Recruiting Country
Recruiting is certainly much improved from where it was a year ago at this time. They improved the structure and the quality of the visitor list. Also, improved the efficiency of communication and the organization. It's the same people running it, but they are learning from last year. They had almost 70 kids over a few days that come to College Station. They are a lot of people saying really good things about their experience. A lot were out-of-state kids, and I think A&M has put itself in a position to get a lot of them.

David Stone‍ may be a David Hick's clone. Brandon Jordan was a key figure in his recruitment at Michigan State, but he went to the NFL. Stone had a fantastic time in College Station. Nitro Tuggle‍ is another kid. What a great name. Jason Howell was knocking out interviews with kids that came to visit. There is an arrow pointing up. In January, at the Junior Days, you have to tip your hat to the staff. It hasn't shown up in terms of the quality of commits, but it could. Jim Schlossnagle always says that hope is not a strategy.

You would rather be proactive than reactive, but you have to get things going in the right way. You missed on Harold Perkins and Anthony Hill in the last two years. Being able to land those top guys at their position has got to be the goal. Just because you build nice things, it doesn't give you a right to win things, but it does raise expectations.

The linebacker crop in that state is pretty good. Justin Williams‍, Maurice Williams‍, Xavier Atkins‍ and Payton Pierce‍. They are Power 5 players. That's the group at the top this year. It would not surprise me to see the haul come from those kids. Tyanthony Smith‍ will be coming here soon, and he is a top guy for A&M.

Drelon Miller‍ played a basketball game in Bryan over the weekend. The rule states that if you are with your team, you have to return home and then come back if you to visit a campus. If they lost Friday night, he could have visited, but he played Saturday. He will be in town today and stay throughout the day and maybe stay the night. He is right at the top of the wish list, along with Micah Hudson‍ and Kobe Black‍. This is an elite target. He is a fantastic basketball player. LSU basketball offered him. It would be interesting to see if A&M basketball makes a move. It's good for A&M to get him on campus and get a lot of 1-on-1 time with him.

By the end of June, I would say 10-12 commits. That's eight more than they have right now. You will see big months ahead of fall. It is impossible to know because they don't have set commitment dates.
Never miss the latest news from TexAgs!
Join our free email list
PRESENTED BY