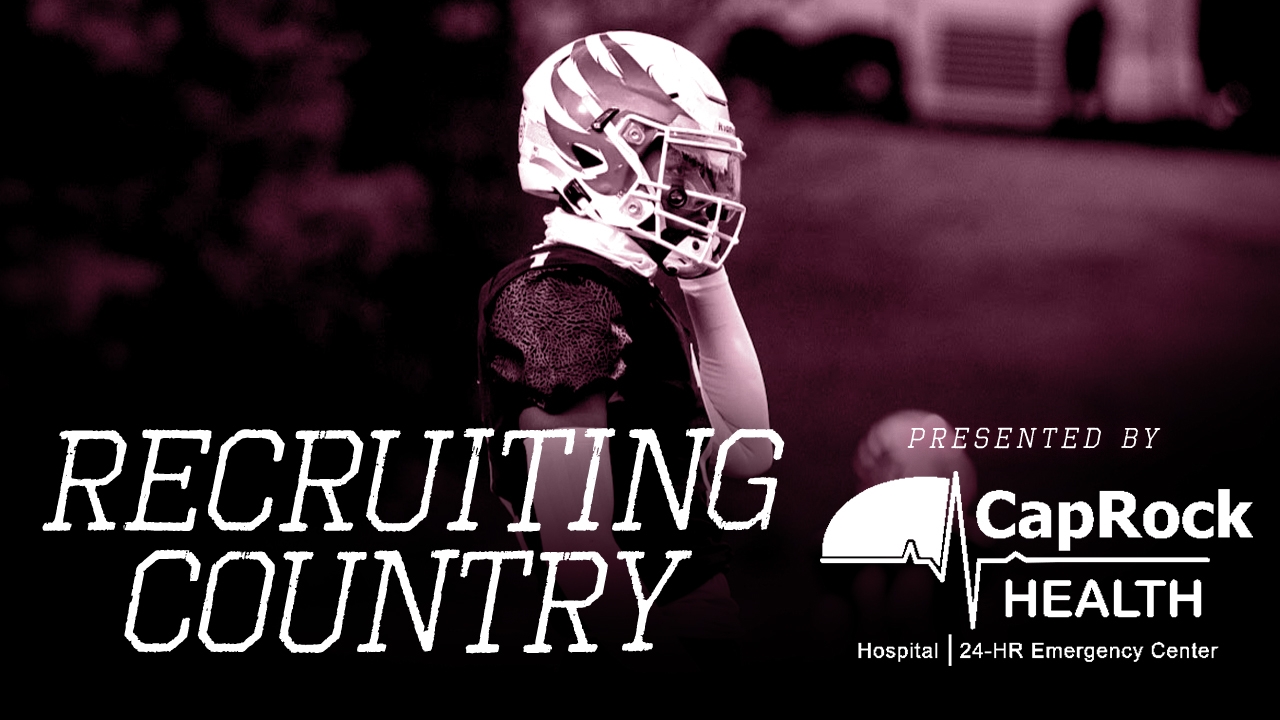 Texas A&M Football Recruiting
Recruiting Country: The latest recruiting news surrounding the Maroon & White
---
TexAgs' recruiting analyst Ryan Brauninger joined TexAgs Radio on Wednesday morning for another edition of Recruiting Country, highlighting the latest news and notes from the recruiting trail surrounding Texas A&M.
---

Key notes from Recruiting Country
Josh Lair‍ is a really intriguing prospect. He was a quarterback for most of his career before moving to defensive back. I asked the coaches at Fort Bend Marshall where he compares in terms of recruits that have come out of there, and they said he would be near the top. He is raw in knowing the ins and outs of playing defensive back. He is going to chart and measure super well. This kid has skyrocketed up Texas A&M's board. A&M wants him. His offer list has gone up to 20 after one year of playing safety. Turn on the tape, and it's easy to see why he is highly coveted. I like where A&M is early on. If he wanted to jump on the boat early, they would be doing flips at Bright.

You have to have the skillset, but I think you can refer to the kid as raw because he just became a defensive back. There are different reasons you call kids raw. You are talking about someone with elite athletic abilities.

Tyanthony Smith‍ is a linebacker out of Jasper. Their new head coach has some real juice in the program. They are really impressive, and Smith is at the front of that line. There's a linebacker group in Texas of Xavier Atkins‍, Payton Pierce‍, Justin Williams‍ and Maurice Williams‍. I think A&M has made a push at Smith. Now that D.J. Durkin is the linebackers coach, he has taken over that recruitment. I'm not saying you put him at a Harold Perkins and Anthony Hill level, but that's a big get.

Some of the things that happened last year don't fall at the feet of Tyler Santucci, but you have to get recruits over the line. You need that front-line guy. All five linebackers that I mentioned are outstanding prospects, and I think A&M would be thrilled to have any of them. Tyanthony likes the idea of playing at A&M because it's a place like Jasper. A&M going to be in that recruitment.

Xavier Atkins loved A&M. He ranted and raved about his time in College Station. That is going to be a difficult recruitment for LSU to keep. He has roots in the area, but the impression I got is that the Aggies may be hard to hold off.

I thought A&M needed to be more aggressive in the state with offers. They threw out offers, but they have been insanely aggressive out of state. You can't offer everyone in Texas. There are guys I want to see them offer as underclassmen because they will be top players in the state. Jump in the boat early. Getting running backs coach Marquel Blackwell from Ole Miss will be fantastic. It's a dead period. We will get more of a feel of that soon. We were bullish on the class of 2024 in the state of Texas. Now, we see kids in camp and kids have highlights. We think the 2024 class is really strong.

Kiotti Armstrong‍ is raw. He is everything physically you want. He has an insane build. A&M is intrigued by him. A lot of schools have offered because there aren't many that look like this kid.

I can't speak to the overall recruiting strategy. You have relationships with these kids, and sometimes kids like Colton Thomasson will text me. This freshman group has been off the charts. After last year, character issues would be towards the top of priorities. Making sure the locker room is right probably went way up on their board this offseason.

This class has a maturity level. Rueben Owens has that. He was committed to Louisville, and people wanted drama. He didn't want that. These 2023 kids keep their circle really small.

You are always fighting against the same programs. You have to close better. You need a more cohesive plan. Get off to a fast start. If they could get to 10 commitments by the summer, you would feel better. You have to put a product on the field that will be really good. You can't sell a vision and lose football games.
Never miss the latest news from TexAgs!
Join our free email list
PRESENTED BY