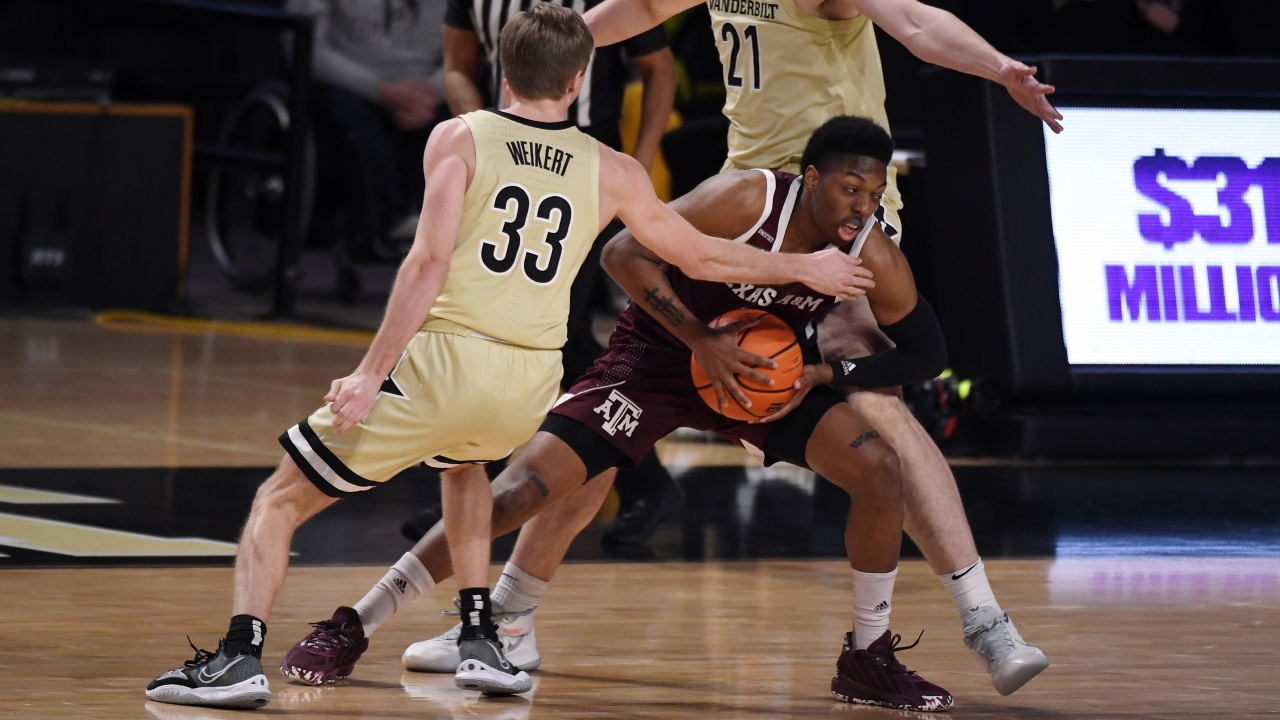 Buzz Williams
Tyrece Radford
Wade Taylor IV
Texas A&M Basketball
A&M gets another chance to answer more questions vs. Vanderbilt
---
Four weeks ago, there were numerous questions about Texas A&M basketball.
What were the Aggies' strong points? Who could they count on for scoring? Could they defend the 3-point line? What is their identity? What would be their fate in the treacherous Southeastern Conference?
After a surprising start, which includes a 79-63 blowout of No. 15 Auburn on Wednesday, the Aggies (14-6, 6-1) appear to have answered any questions about their ability.
They hope to continue finding answers on Saturday at 7:30 p.m. CT when playing host to Vanderbilt (10-10, 3-4) at Reed Arena.
In their seven previous games, the Aggies have shown to be a strong defensive unit that can look to guards Tyrece Radford and Wade Taylor IV and forward Julius Marble II to lead the offense.
They've also established an identity as a group of relentless, high-energy, blue-collar types that can stun and wear down opponents.
"I think that we're playing hard. I think we're playing together. I think our numbers through seven games are pretty good no matter what side of the ball you're talking about," A&M coach Buzz Williams said. "I do think the thing that skews our numbers in a positive way is we've been so good on the glass — offensive rebounding percentage, defensive rebounding percentage.
"If you can control the glass, there are so many residual positive things that become good because of that."
"I think that we're playing hard. I think we're playing together. I think our numbers through seven games are pretty good no matter what side of the ball you're talking about."
The Aggies certainly demonstrated that in the victory over Auburn. They held a 33-28 advantage on the boards and allowed Auburn only seven offensive rebounds.
They will look to maintain that success against Vanderbilt, which has been wildly inconsistent.
The Commodores have exceeded 80 points in SEC wins over Arkansas, Georgia and South Carolina and a loss to Missouri.
They've also managed fewer than 70 in losses to Tennessee, Alabama and Kentucky.
The Commodores have also struggled on the defensive end. Vanderbilt has given up an average of 79.1 points in conference play and at least 69 points in every SEC game.
The Commodores are led by 7-foot senior forward Liam Robbins. He leads them in scoring (13.2 points), rebounds (5.9) and field goal percentage (54.8).
Vanderbilt also frequently looks to junior forward Myles Stute, who has converted a team-high 49 times from 3-point range and hits 43.4 percent behind the arc.
Williams seems just as concerned with the style of play Vanderbilt employs under coach Jerry Stackhouse.
"They run more sets than any basketball team in the United States," Williams said. "(Stackhouse) is an incredibly gifted offensive coach, and they are devoted to their plays and their style more so than any team in our league, I think.
"It's impossible in a short turn to know all that they're going to run because so many series of plays. They shoot 25 threes a game. I would say we'll guard 25 ball screens. We're going to play late in the shot clock every possession because they're going to run their plays no matter what."
Perhaps just as big of a concern is whether the Aggies can maintain the level of effort and intensity.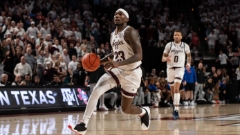 Jamie Maury, TexAgs
They showed that intensity in raucous road games to Auburn and Kentucky, but human nature could cause a letdown against the lesser-hyped Commodores.
However, the Aggies vow that won't be an issue.
"Any team can beat any team in this league," Radford said. "The worst team can have a good night and beat the best team. We have to look at it as another big game at home."
Taylor agreed.
"You never want to go into a game thinking it's not going to be the same competition or the same atmosphere," he said. "I think our atmosphere here is the best of everybody in the SEC, so we're going to go in and play our game."
Never miss the latest news from TexAgs!
Join our free email list
PRESENTED BY