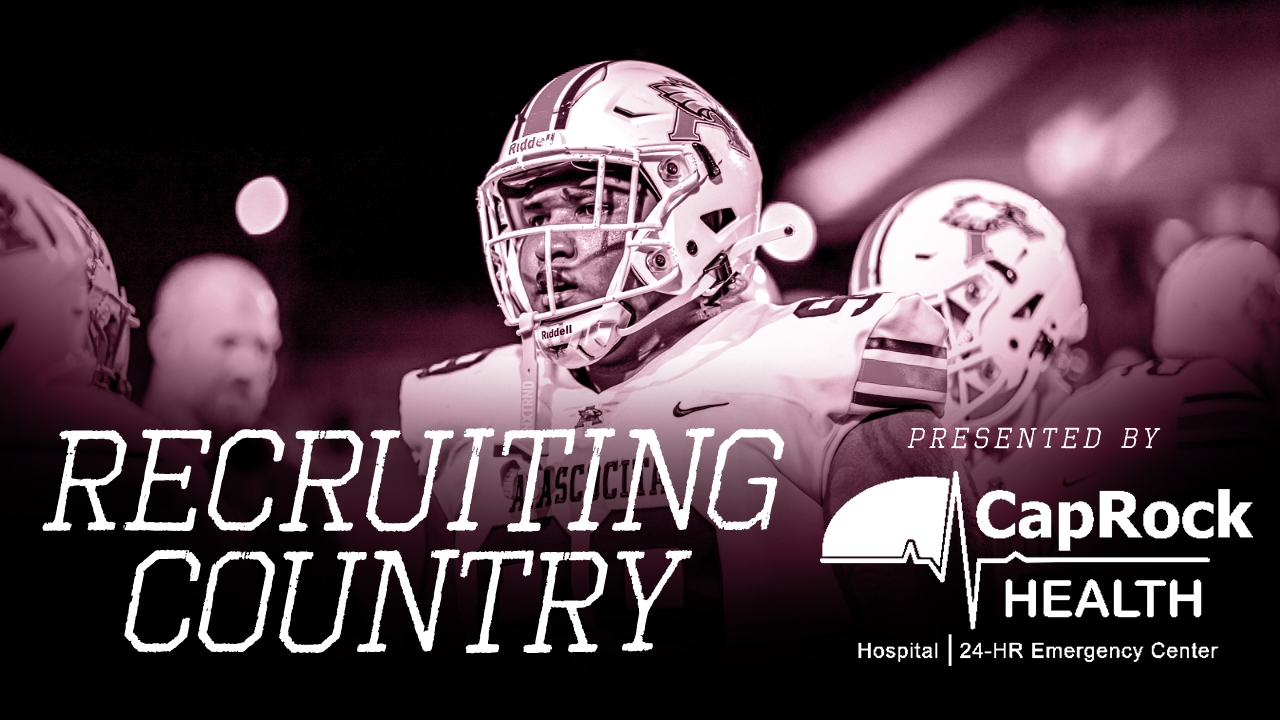 Texas A&M Football
Recruiting Country: The latest recruiting news surrounding the Maroon & White
---
TexAgs' recruiting analyst Ryan Brauninger joined TexAgs Radio on Wednesday morning for another edition of Recruiting Country, highlighting the latest news and notes from the recruiting trail following Texas A&M's Junior Day weekends.
---

Key notes from Recruiting Country
It's National Signing Day, and there is nothing happening. We are not expecting any new news.

A&M was not real aggressive in this previous transfer portal window. It was a mixture of being not aggressive and not successful. I don't think it's coaching malpractice not to have 85 guys to start spring, but you need to get there. You need another corner. You'd like a linebacker. Also, some depth at tackle. What happens with the portal will be interesting to follow. I will be interested to see how they go about it.

You look at the roster on campus, and it's good. It's lacking in terms of depth. The starting 22, you feel good about. The more time together will result in better production. You feel good about running back. Receiver, I would like another guy there depending what happens with Ainias Smith. You need one more depth piece at corner. You feel good about linebacker starters. I think you need one more.

The recruiting messaging has changed. There is a clear differentiation in what the message was a year ago and now. They are making sure they are looking at culture. They are being very specific about who they bring in. If you are trying to get a kid out of the portal, but they want X amount of money, that's a huge red flag. I think it's more of "What can you do for Texas A&M?"

I talked to Ashton Funk‍ and his dad, and I asked about Bobby Petrino. The dad shook his head and said he is really impressive. He is upbeat, positive, wants to score a bunch of points and wants to cater his offense to the guys they have. He was at Marcel Reed‍'s basketball game. He has been in Arkansas. He's really in Ryan Wingo‍'s recruitment because he coached his older brother at Arkansas. He is off to as good of a start as you can have in.

Funk visited back-to-back weekends. He told me he was pumped to take over the 2024 class with Dealyn Evans‍ and Debron Gatling‍. I would expect to see Funk on campus a whole lot.

Drelon Miller‍ and Micah Hudson‍ stayed the night. Miller hung out with Bryce Anderson. Miller backed out of going to Florida to come to A&M. I feel comfortable saying A&M is in the top five for both. Jason Howell and I will be getting out soon to do our spring.

Davi Belfort‍ reclassified into 2024. I don't know that it's going to be the Aggies, but he has great respect for the university. I think he will stay close to home in Florida.
Never miss the latest news from TexAgs!
Join our free email list
PRESENTED BY