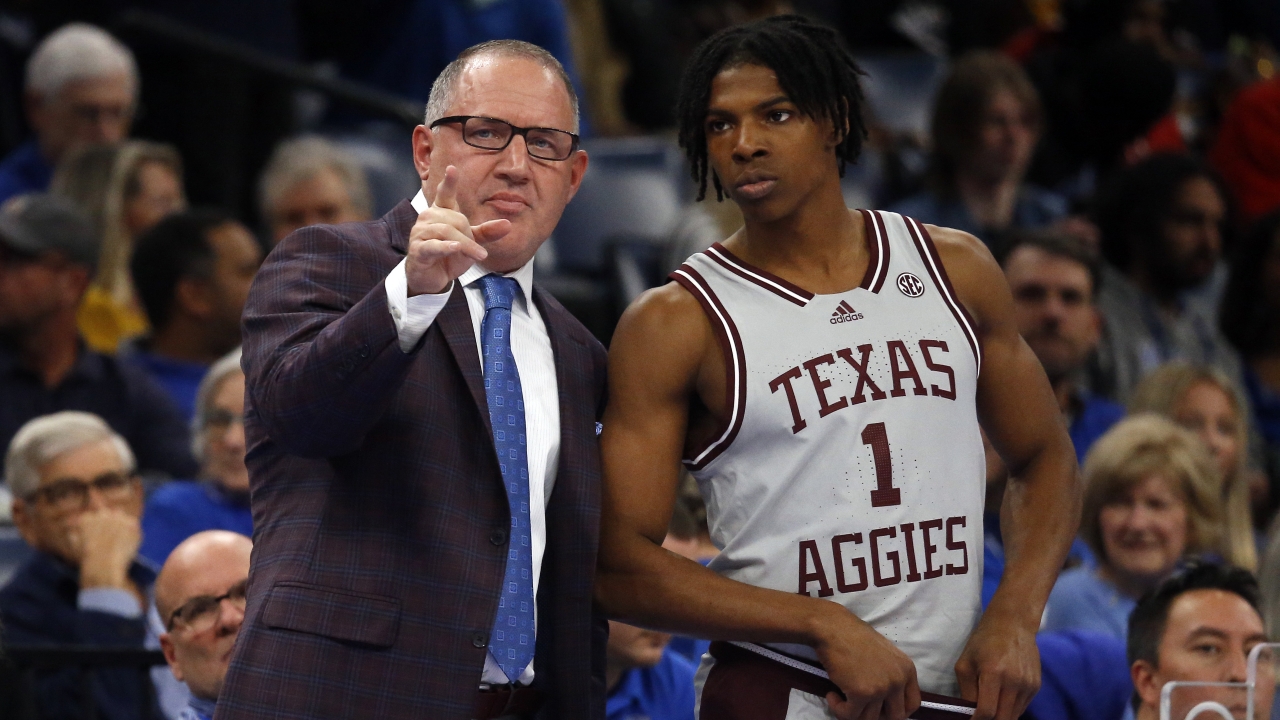 Photo by Petre Thomas-USA TODAY Sports
Texas A&M Football
Aaron Torres 'genuinely surprised' by A&M basketball's 7-5 start
---
During Thursday morning's edition of TexAgs Radio, Aaron Torres of FOX Sports Radio and the Aaron Torres Podcast joined the show to hit on key storylines from around the college football and basketball, taking a look at Texas A&M men's hoops performance thus far.
---

Key notes from Aaron Torres interview
I asked Dalton Hughes last week how Miami can sign the No. 3 recruiting class after a 5-7 season, have people bragging about how much they pay players, and say Mario Cristobal is a great recruiter. When Texas A&M had an 8-4 season and the season before they went 9-1, they signed the No. 1 recruiting class, and it's not the same conversation. Look at the national narrative.

I am genuinely surprised by A&M basketball. I thought they were one of the best 68 teams last season, and I thought they should have been in the NCAA Tournament. I know the coaches liked the guys they had coming back. There are logical reasons why it took Buzz Williams longer to get going because of COVID-19 problems in 2020 and 2021. The fact that they have regressed, it's a question I don't know how to answer. The SEC is deeper than I thought it would be. A&M is going to have to scratch and claw its way into tier two of the conference.

I think the best team in the country is UConn. They are 14-0. They don't have a weakness. I don't they will go undefeated, but I do think they will be a No. 1 team in the tournament.

I don't know if Kentucky is legit. They are 1-4 against Power 5 teams. It's a dark spot there right now. The 2021 COVID-19 season was a disaster. Last year, the team looked better, but they lost to 15-seed Saint Peter's. Now, they don't have any real out-of-conference wins. You are looking at a 3- or 4-seed, at best. Most teams would take that, but it's Kentucky. This isn't college football. You don't have to win every game, but that does make it harder for you. I am not totally ready to give up on them yet. They have Louisville this weekend, and then SEC play starts. It's a wild situation going on in Kentucky.
Never miss the latest news from TexAgs!
Join our free email list
PRESENTED BY