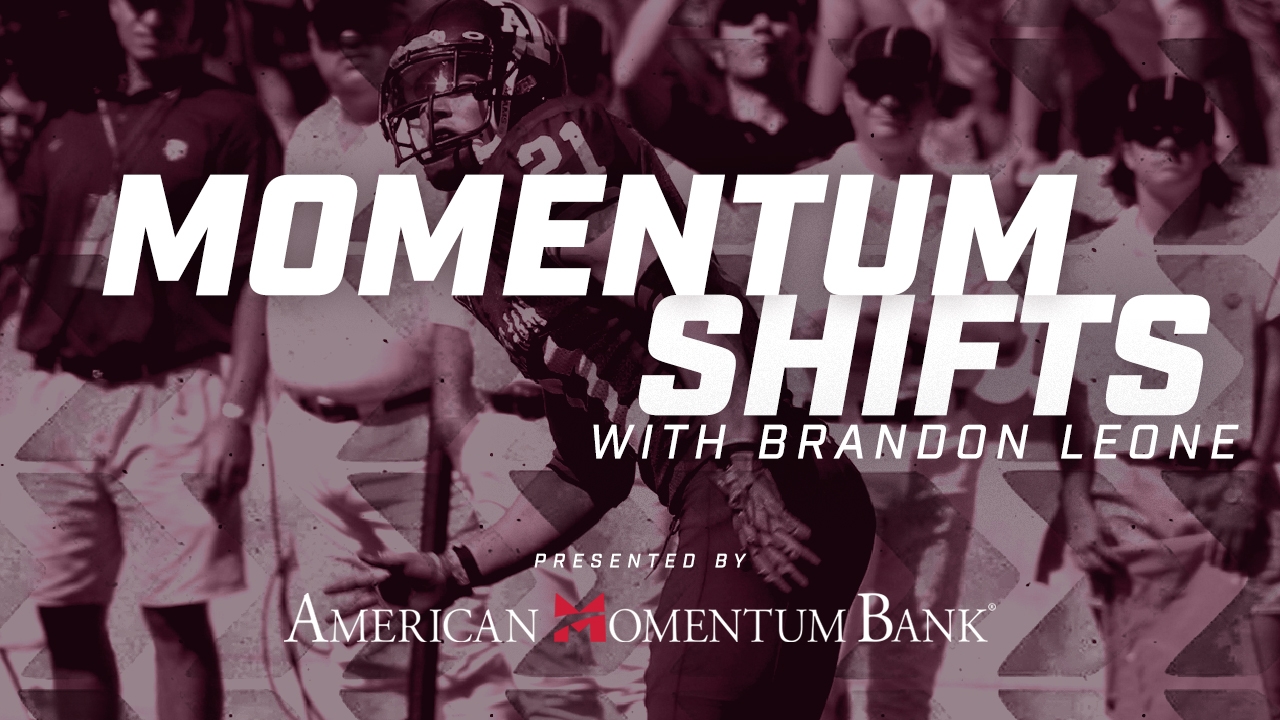 Texas A&M Football
Momentum Shifts: Scoop-and-score provided boost heading into offseason
---
What an amazing feeling it was to wake up on Sunday morning after a top-five win against the LSU Tigers at Kyle Field to wrap up what has been as wild of a season as I can remember. I sure do love that feeling, and I know Aggies across the country do, as well.
Most importantly, I want to start the whole article out by first saying how proud I am of those young men in the Maroon & White for finishing strong and not folding under the adversity of the 2022 season. I hope like hell that they celebrated as a team and staff and felt the joy and pride that comes from performing up to their potential. After what has been a tumultuous season for the Aggie football team, hopefully, this Thanksgiving weekend gave them all a huge plate of hope for what they can be and a side of motivation to go and make that happen consistently.
Here is to hoping they can capture the feeling they felt on Saturday night as they head into the offseason and start preparation for 2023. Actually, I hope they capture how they went about things the entire week leading up to the huge W against the Bayou Bengals.
The crazy thing about Saturday night is that I was not surprised at all.
I told a few buddies all week long that I had a feeling we were going to win this game. I am not just saying that to try and take credit. In my heart, I felt we COULD win, but in my head, I thought no way we would. It was just a feeling because of how upside-down this season has been.
Based on how the 2022 season went, the thought for everyone outside of the Bright complex was that the team was going to take an L and lay down and limp into the offseason. Ninety-nine percent of the world had all but written the Aggies off. As everyone knows and often forgets: RIvalry games are different. Anything can happen, especially under the lights at Kyle Field in front of the 12th Man.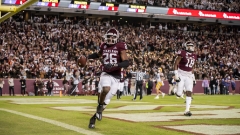 Jamie Maury, TexAgs
I will get straight to the point on the momentum-changing play of the game. It is, without a doubt, the scoop-and-score in the third quarter that included Edgerrin Cooper forcing Jayden Daniels to fumble and Demani Richardson scooping it up and running untouched 27 yards into the end zone. That was a huge play that brought the crowd back to life and pumped energy into the stadium and on the sidelines.
After finishing a great first half strong with a nine-play, 72-yard scoring drive, the Aggies headed to halftime with a 17-10 lead over LSU. Slow starts in the third quarter and a lack of impactful adjustments have hurt the team all season. It looked like things in the second half were going to start that way again for the Aggies. Texas A&M started the half with a three-and-out on offense, giving up a nine-play, 71-yard touchdown drive to tie the game, and followed that with another three-and-out on offense.
The crowd was starting to get quiet, and that sick feeling was starting to form again in my stomach. That all too familiar feeling that we have all had in 2022.
And then it happened!
Big-time players made a big-time play in a big-time game. Edgerrin Cooper made a great read on the zone play and tackled Jayden Daniels after he pulled the ball from Noah Cain. The ball popped out, and Demani scooped it up and sprinted to the end zone to get the lead back at 24-17.
Momentum was injected straight into the veins of every Aggie on and off the field, and the players never gave it back. The Aggies went on to outscore the Tigers from that point on, 21-6, and defeated then-No. 5 LSU, 38-23.
The timing of this win, for this program, after this season could not have been better.
The hope that seemed to be trickling away seemed to come back to the surface of our hearts and on the forefront of our minds.
This game played out the way we all thought it would… at the beginning of the season. It ended up how we all thought it would, with a more talented Texas A&M football team defeating the Tigers for the third time in the last five years. We all saw the potential that this football team has. We were reminded again how special of an atmosphere Kyle Field is, and we saw the big-time players that Jimbo has brought in make big-time plays to win a big-time game. I cannot say that enough.
Here is to hoping they can capture the feeling they felt on Saturday night as they head into the offseason and start preparation for 2023. Actually, I hope they capture how they went about things the entire week leading up to the huge W against the Bayou Bengals.
This is what is supposed to happen with this football team week in and week out. I am so thankful for Jimbo and this team. As they head into an offseason with a lot of questions ahead, they were able to enjoy such an awesome evening as a team and feel the love from the best fan base in the country.
Make no mistake about it: Based on how the season was going and how it played out before Saturday night, this was a momentum-changing game for this football program. They needed some hope and positivity more than anyone in the country. As early signing day approaches and with a ton of ground to make up in recruiting, with conversations that need to happen with some veterans that could be on the fence about staying or declaring, and with conversations that undoubtedly have to happen with some of the talented young players, the timing of this win and that environment Saturday night could not have been better.
Everyone outside of the Bright complex doesn't know the answers to what changes need to take place to get things back in the right direction. This season, I (and many others) have no doubt expressed some frustrations about the way this season played out, but what I do know without a shadow of a doubt is that I am so dang proud of the way Jimbo Fisher and this Texas A&M football team closed the season. I believe that Saturday night is what can happen week in and week out at this place.
Texas A&M University and this football program offer so much to student-athletes, and we have every single thing at our disposal to win championships and be in the conversation every single year. The support that players receive academically is second to none. The players are surrounded by a group of professionals that care about them as people and will do everything they can to help them succeed in life after football. Mikado Hinson is constantly bringing encouragement and hope to these kids day in and day out for navigating life on and off the field. Each week during the season and a lot of times during the offseason, he is bringing in some of the most impactful teachers & speakers to help mold them into the best men that they can be in the future. Nutrition center. Second to none. Facilities. Second to none. And without a doubt, Texas A&M has the best former students and alumni base in the country.
We can and should win big here. That is where the frustrations all year have been coming from, but the most important part about Saturday night, in my opinion, was that it was a reminder of how special this place can be, despite how tough this season has been. We are all prisoners of the moment at times. Sometimes that can be good, and sometimes that can be bad. But the beauty of Jimbo, this staff and these players beating the hell out of LSU is the last thing most of them will remember about this year is the amazing experience of a top-five win at Kyle Field over a rival in front of the 12th man.
It is going to be an interesting offseason and one that came a little bit too early, but I am confident that the right moves are going to be made by Jimbo Fisher to right the ship. One thing is for sure after Saturday night, these kids have not quit on him, this team or this program. Neither should we.
BTHOoffseason
Never miss the latest news from TexAgs!
Join our free email list
PRESENTED BY