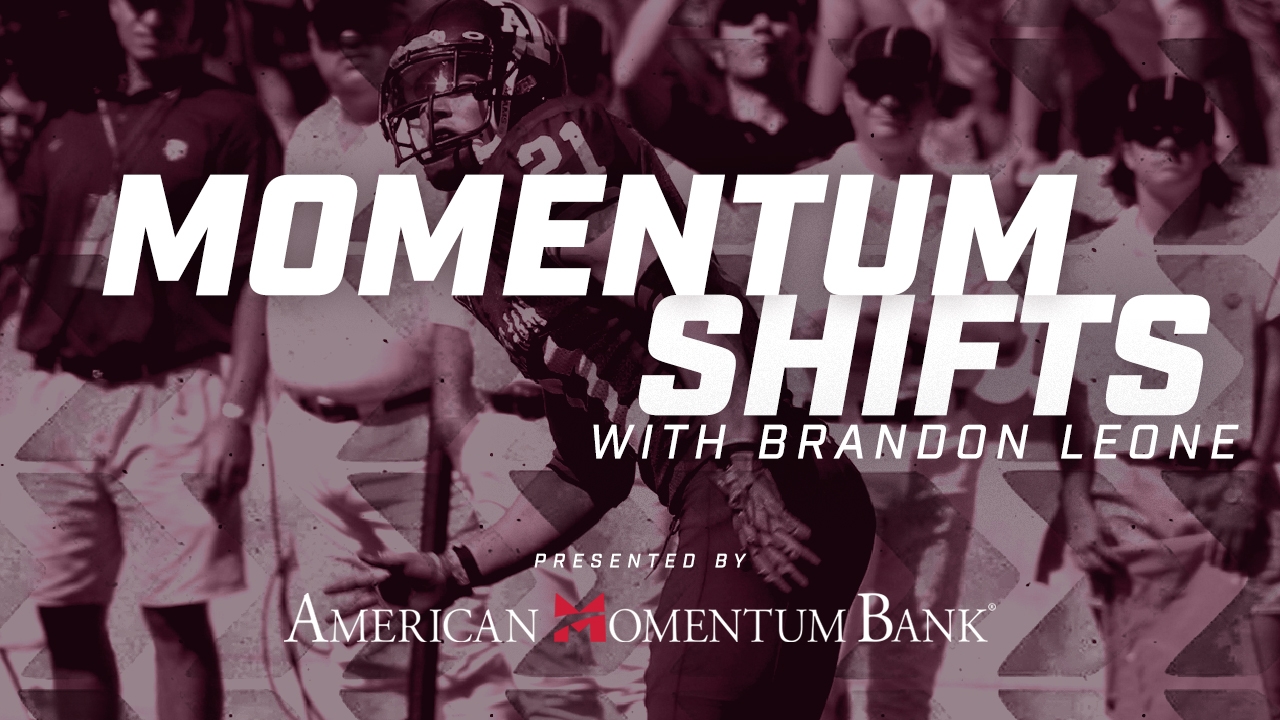 Texas A&M Football
Momentum Shifts: Feeling thankful to be a Fightin' Texas Aggie
---
It feels really good to get a W and be back in the win column, regardless of who the opponent was.
The Aggies played host to the Massachusetts Minutemen on Kyle Field at 11 a.m. in some of the worst conditions I've seen since the 2003 Virginia Tech game in Blacksburg.
This football team needed a win in the worst way after going on the longest losing streak this program has seen in 50 years.
The start of the game was a little bit more of the same thing we've seen a lot this year: Very slow and not very inspiring football. The Aggies were tied with UMass 3-3 over halfway through the second quarter, and they honestly looked to be having a hard time with them.
After finally scoring to get a 10-3 lead, the final two drives of the first half were a fumble and a missed field goal attempt.
In the second half, the Aggies scored another 10 points, the defense settled in, and the Ags were able to get a 20-3 win. It was a much-needed breath of fresh air and the ability to get some smiles and positivity inside the bright complex after a game.
There were a couple really encouraging things. Le'Veon Moss and Amari Daniels have shown they are both very capable and impactful backs. I think those two have a chance to give the Aggies an extremely dangerous backfield combo. Seeing Conner Weigman tuck the ball and create when things weren't favorable downfield with the wideouts was also nice to see.
There were some frustrating things from that game, but the most important thing for this football team was to get a win. They did that, and I'm happy for those young men and the staff.
The weather was about as bad as it could get, and it assisted in some pretty big miscues that would have cost the Aggies the game against pretty much anyone else in the country.
Three turnovers, two missed field goals, 2-of-10 on third down, and one ball that slipped away from #15 due to the rain and slippery football. Luckily, Weigman jumped back on it and was able to recover.
Despite the win, there are still a lot of things that need to be cleaned up. A lot of experience needs to be gained by the talented but young players on this roster, and a lot of changes need to happen in order to get this thing back on the right track.
Nobody inside or outside of Aggieland thinks that things can stay the same after the Aggies' disappointing 2022 season. Jimbo Fisher knows this, and so does the rest of the world.
But the 2022 season isn't over yet. There is still one more game and one more opportunity for this Aggie football team to gain back some momentum after losing so much throughout this season.
N. 5 LSU comes to town after the Thanksgiving holiday to play at Kyle Field under the lights on Saturday night.
The Tigers stole a W from The Aggies last year in the last seconds in a game that Texas A&M dominated for 90 percent of the time. Now, in their first year under Brian Kelly, LSU has won the SEC West and is playing for a chance to get into the College Football Playoff. The Aggies can play spoiler, and I personally would love to see us shock the college football world (after two teams with seasons that went completely opposite of what we all thought) and defeat the Tigers.
A win would help build some momentum heading into early signing day and also get some positivity inside the locker room.
I know that every single person involved with the football program would be extremely thankful to see us serve LSU a nice big L on Thanksgiving weekend. It would be a nice way to wrap up this season and something that would bring us all a little something nice to wrap up the Thanksgiving holiday with family and friends.
Speaking of Thanksgiving, I want to say how thankful I am to be an Aggie and part of this amazing university. I know this season has been a beatdown. It has been stressful and challenging to watch. Despite how much we all love the football team and seeing us do well, it is not the thing that makes being an Aggie so special.
It is the people and the values that make being part of Texas A&M so special.
Jimbo says all the time that coming here is a 40-year decision, and it really is. My life has been impacted in so many significant ways by Aggies, and I have no doubt that the majority of you can say the same. I'm thankful for a university and fellow Aggies that make this world a better place. It is the people and our core values that make Texas A&M such a special and unique place.
Regardless of how the game goes on Saturday, let's all celebrate the fact that we get to be part of such a special place. It is such an honor to be able to represent the school that I love so much, and I believe it is the best university in the United States. Texas A&M produces some of the most amazing people in the world. People that are more concerned with making an impact than an impression. People that are selfless and are part of something way bigger than themselves. People that are willing to stand up for what they believe in and give of themselves for the betterment of others, whether that be serving with their time, talent, possessions or finances.
Every day, the impact that Aggies make is felt across the great state of Texas, our amazing country and across the world. Also, without a doubt in the heart of a young man that is humbled to be a part of such an amazing family.
The Aggie Family!
Happy Thanksgiving to all of you and your family and friends. May it be a restful and blessed time!
BTHOlsu
Never miss the latest news from TexAgs!
Join our free email list
PRESENTED BY