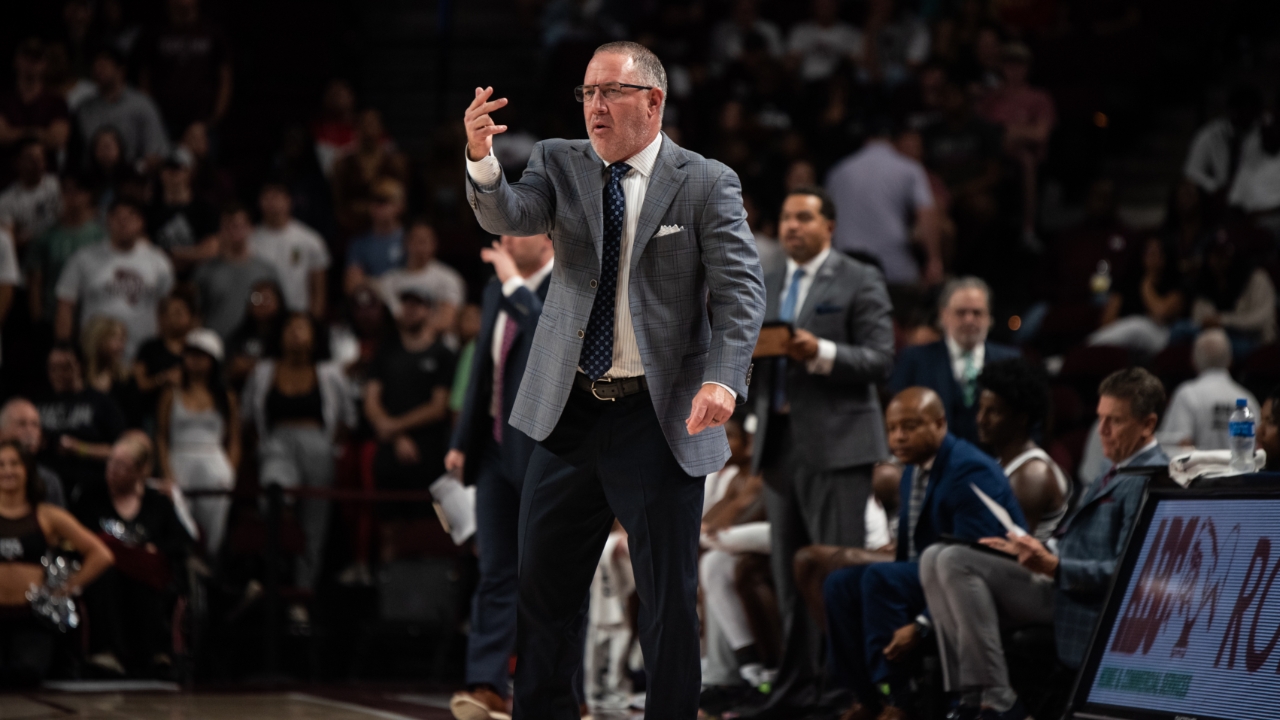 Photo by Jamie Maury, TexAgs
Texas A&M Basketball
Buzz Williams breaks down the Aggies' showing at the Myrtle Beach Invitational
---
Texas A&M men's basketball posted a 1-2 record in the Myrtle Beach Invitational this weekend. Following the tournament, Buzz Williams joined TexAgs Radio to look back on the showing and the two unexpected losses that came on the road.
---

Key notes of Buzz Williams interview
I think we were much closer to what we wanted to be about on Saturday. We headed back in that direction. We had a real practice on Saturday. Murray State hit us first. It didn't knock us out, but it staggered us. As a leader, I gave too much grace. I thought we would respond on Thursday. We did not play well. There were tactical things that we were really bad at. Our response on Friday was more disappointing than Thursday. I met with every player on Saturday, and we watched defensive clips. We made the right steps after two wrong steps.

Colorado hit us, and we never hit back. We did not play better Friday. On Saturday, it was much more distinct. It is a long season. You could argue we lost two games we should have won, but if we learned how to handle business, we can learn from it. We need to continue to take steps in the right direction because of the non-conference schedule we have. We've hired staff to do the numerical research to calculate Quad 1s or 2s. Playing at DePaul on the road will end up being a Quad 1 game. We've got a lot of work to do.

I think we have good players. We do not have one great player, so we need everyone to be good. After the two losses, we dropped 60 places but went up after the win on Sunday. We have to be about us. We did not have the fight on Thursday and Friday.

Air time is our time. It was a year-four quote shirt. We have to compete in the categories, not on the box score. In the NFL, there are non-box score stats that if you win, you will win the game. I've implemented that into basketball. We have to compete in those categories.
Never miss the latest news from TexAgs!
Join our free email list