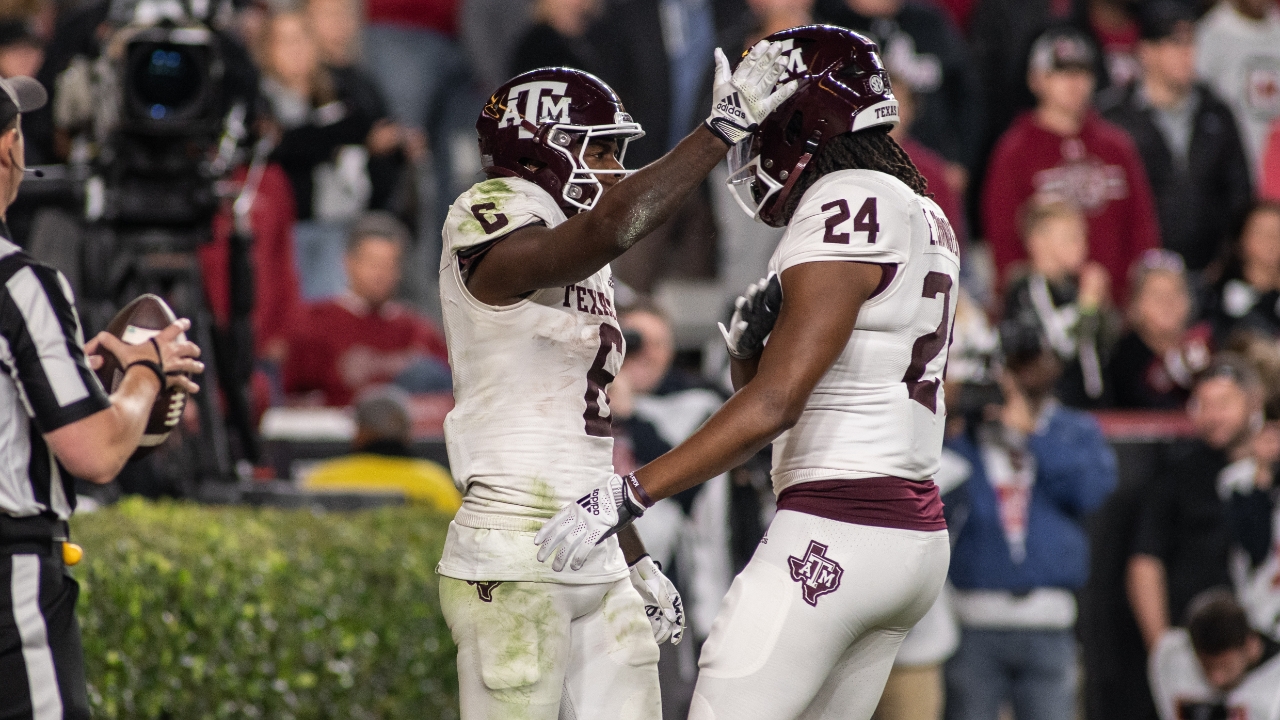 Photo by Jamie Maury, TexAgs
Texas A&M Football
Aggies must overcome tendency to start slow vs. 15th-ranked Rebels
---
A strong finish for Texas A&M may be contingent on a strong start.
The Aggies (3-4, 1-3) look to break out of a three-game losing streak when they play host to No. 15 Ole Miss (7-1, 3-1) at 6:30 p.m.
Breaking that streak may require breaking a trend of slow starts.
Over the last two seasons, the Aggies have played 12 SEC games. They've fallen behind by 10 points or more in half of them. They're 1-5 in those games in which they've started with a double-digit deficit.
Last week, they fell behind South Carolina 17-0 in the first five minutes. They rallied but ultimately succumbed, 30-24.
"We put ourselves behind the eight-ball early," A&M coach Jimbo Fisher said. "There's 9:50 on the clock, and we're down 17-nothing.
"Unfortunately, we got behind. We showed a lot of guts, a lot of pride, a lot of character coming back."
The Aggies are more hopeful they can come back to Kyle Field after a month-long absence and salvage what has been a disappointing season.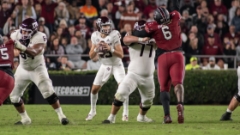 Jamie Maury, TexAgs
A great start — there it is, again — would be a victory over Ole Miss, which is looking to bounce back from a 45-20 loss to LSU last week.
A&M hopes to get a boost from freshman Conner Weigman, a former five-star recruit, who will be making his first start at quarterback.
Weigman came on in place of injured Haynes King in the fourth quarter last week. He showed promise in passing for 91 yards.
Weigman's appearance, which is obviously interesting, may not be as vital to the outcome as the performance of A&M's offensive line and run defense.
The line obviously has to protect Weigman and provide running room for Devon Achane, who is now ranked third in the SEC in rushing.
The Aggies also must find a way to slow down the Ole Miss running game, which averages 251.8 yards per game to lead the SEC.
Freshman Quinshon Judkins has rushed for 829 yards, the second-highest total in the SEC. Meanwhile, TCU transfer Zach Evans — who sat out the loss to LSU with an injury — averages 86.4 rushing yards to rank fourth in the SEC.
"Both of those guys are really good players. That may be as good a two-back group as we've faced all year when you talk about the one-two punch they have," Fisher said. "You've got a great young guy (Judkins) who's really good, and then you've got an experienced guy (Evans) who has played a lot of football and did it really well."
Perhaps the Aggies can glean some encouragement from their effort against South Carolina.
They allowed just 118 rushing yards vs. the Gamecocks. That's A&M's lowest total allowed in an SEC game this year and the least since the season opener.
"We played really well against the run last week, I thought, for the most part," Fisher said. "If they get that run game going, then it becomes a two-headed monster. You have to play well up front, there's no doubt."
If the Aggies play well up front, they may get off to a fast start and get a chance to experience playing in front.
Never miss the latest news from TexAgs!
Join our free email list
PRESENTED BY