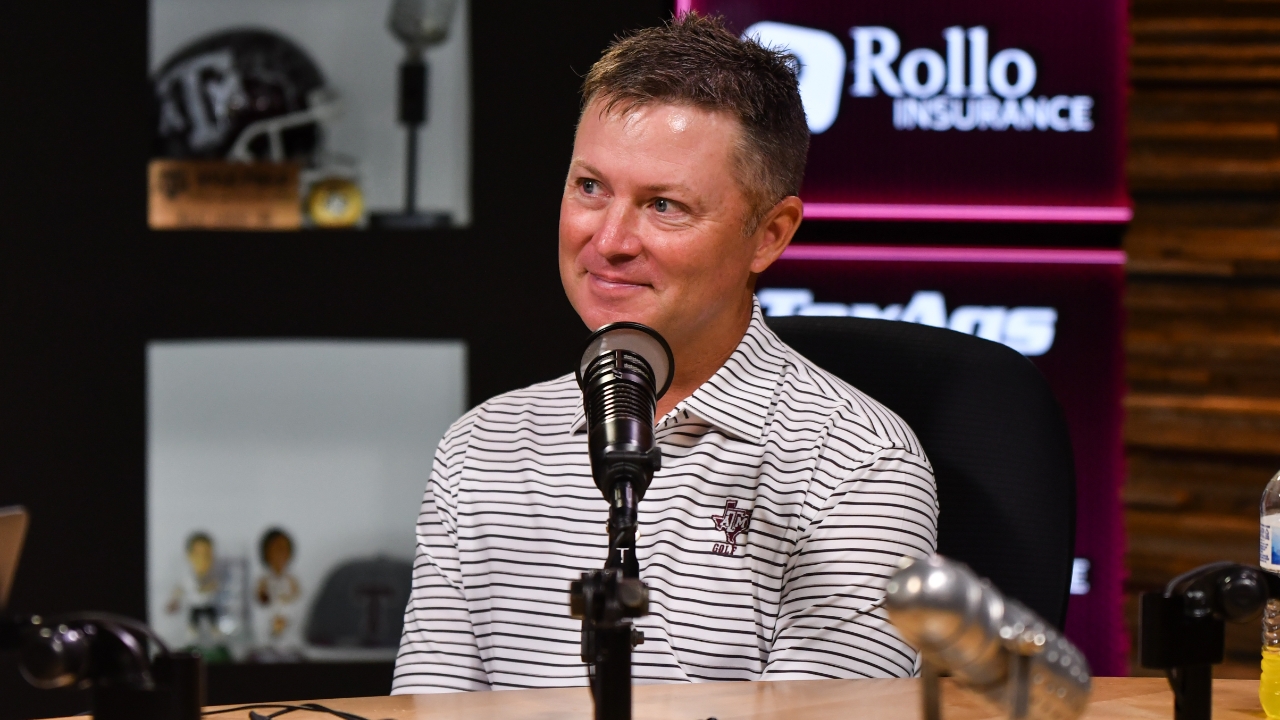 Photo by Jamie Maury, TexAgs
Texas A&M Women's Golf
Gerrod Chadwell previews Texas A&M's trip to the East Lake Cup
---
Texas A&M women's golf travels to Atlanta next week as the Maroon & White compete in the East Lake Cup at East Lake Golf Club beginning on Monday. Head coach Gerrod Chadwell set the stage for the tournament during Tuesday's edition of TexAgs Radio.
---

Key notes from Gerrod Chadwell interview
Blessings went. We played seven-hour rounds. We struggled putting, and that seems to be our MO when things go bad. We've been putting and chipping since we got back. We have such a competitive group. The men won their side, and as a combination, we won the team combo side of it. We got invited back to Blessings for next year, and I thought the girls would not want to go back. There was a resounding 'yes' that they want another crack at it next year.

East Lake will be on the Golf Channel next week on Monday, Tuesday and Wednesday. It's a unique format because it is the four semifinalists from last year, but I think UCLA will be taking Stanford's spot. I'm not sure what Stanford's schedule and prior engagements are like. We have stroke play on Monday before they seed that for match play. East Lake hosted the PGA Tour Championship, so I'm excited to see how that goes.

It would be nice to get another shot at Oregon this fall because we have a competitive bunch. Still, it will be nice to see a match-play format because we don't see that very much.

Two weeks from now, on Halloween, we have a fundraiser that funds our Pebble Beach trip and stuff like cleaning out our van that our budget doesn't provide. It's a tournament that starts at 11 a.m., and it's a great way to meet the young ladies and get a belly full of food.

We need a break. The young ladies are tired. We just had midterms. We've been going at it pretty hard, so everybody is ready for something of a break. We can spend more time in the gym to get our bodies and minds right before we turn them loose for the holidays, which is crazy to think that's coming up.

I haven't been on a run like this, and we don't have a recruiting calendar. We've been recruiting all summer and fall. The 2024 class is very important for the future of our program. We need a break. January is just around the corner, and we go until Memorial Day.
Never miss the latest news from TexAgs!
Join our free email list