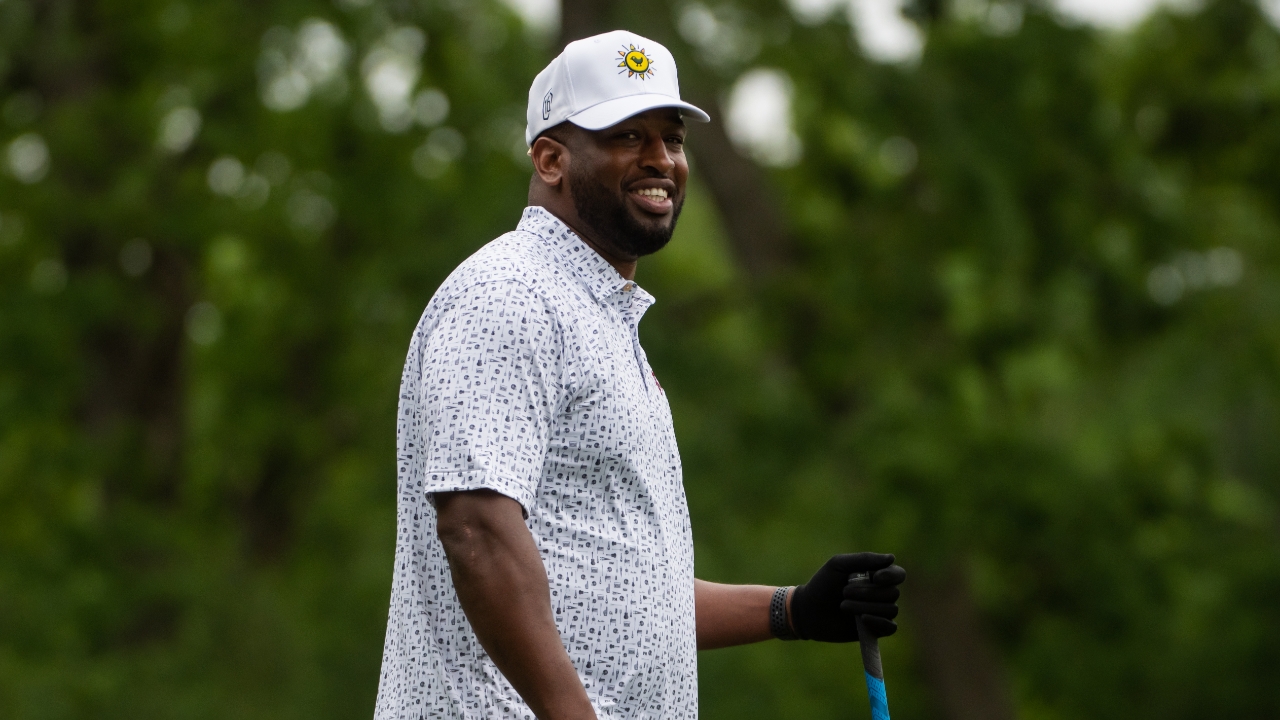 Photo by Jamie Maury, TexAgs
Texas A&M Football
Former player Jamie McCoy takes us through Week 5 disappointment
---
Former Texas A&M quarterback and tight end Jamie McCoy joined Tuesday's edition of TexAgs Radio to discuss the Aggies' loss to Mississippi State and explain how their youth and inexperience could be the root of A&M's offensive issues.
---

Key notes from Jamie McCoy interview
I wouldn't say I'm shocked. More than anything, I'm disappointed in where we are right now. The performance on Saturday seemed lackluster in all phases with everything we had on the table and in front of us. You thought there would be more of a sense of urgency, and it just wasn't there. They took it to us. In my history with Mike Leach, I've never seen a defense of his bully us around. As a fan, it was disappointing.

There is a lack of details, and a little of that can be because of their inexperience and youth. I know how it is as a young kid to go into a hostile environment. You look up, and you're down with cowbells ringing and people yelling whatever they want to. We had an old strength coach, Dave Kennedy, who could sense if you were getting lost in the Twilight Zone, and he'd come up to you and yell, "Get out of it! Snap out of it!" I've had to experience that with some high school players that I'm coaching now. I hate to use inexperience and youth as an excuse, but that's what it boils down to. They weren't ready for it, and the other team took it to them.

If these players knew how the alumni and fans felt or the stuff we have to deal with after a loss, I don't think they'd ever go into a game lackluster like we're talking about. It would always be "balls to the wall" and going at 100 mph.

As a team, it boils down to situational football. We had two or three days a week going over situational football like third-down scenarios. Sometimes in the games, on like third-and-7, we don't have anybody running a route beyond the sticks. You've got to give yourself an opportunity. The offense has to understand that it's a team game. They have to stay on the field longer so the defense can get a break. We're setting ourselves up for failure. Every play matters. You cannot take a play off, and you have to be accountable. You have to be so much better, and I think we can be.

I do know that we do not go down the field enough for the amount of talent that we have. We finally threw a fade in the third quarter, and we got a defensive pass interference out of it. We're not even attacking teams. We aren't even sending Evan Stewart or Moose Muhammad deep on a post. We're just trying to inch the chains along when we have so much speed and talent that we're not taking advantage of. It's like having a Ferrari but only driving in a school zone. Let's let the ball fly. It drives me crazy.

Donovan Green looks good. He has been doing good with his blocking. I know he made a catch, got tackled and kind of limped off vs. Mississippi State. He looks the part, and it's all about building his confidence. You want to work him in early and give him two or three early catches. It makes the defense pay attention to him, which opens it up for guys on the outside. We have to get Green involved, especially after the loss of Ainias Smith. Let this guy help you out and get you into third-and-short situations.

The defense has bent a little bit and unfortunately seemed to break a little this weekend, but this wasn't them breaking. I've gone against that Leach system for a while, and that's not how you attack it. You can't try to be sneaky in zone coverage. We're treating quarterbacks like they're Tom Brady or Aaron Rodgers, and they're not. I would have preferred if we played man across the board and brought one more than they could block to force Will Rogers to throw on the run. Make him show us that he's that type of athlete. Rushing three, the quarterback is just sitting back there, and a Mike Leach-coached receiver is going to find the weak area in the zone. These guys know how to do it, so you have to put pressure on the quarterback. We set the defense up for failure because we allowed Rogers to be too comfortable.

Drops come from a matter of overthinking. You have to be able to get out of your head. Secondly, you have to put yourself in a position to make a catch. You shouldn't be dropping the ball. When you're on the road and bells are ringing, everything gets magnified. In your mind, you're thinking the worst thoughts. It's a matter of inexperience. A veteran can shake that off, but a young guy may have trouble getting himself out of it.

It's not until about game three or four that you know your alignment and assignment. Once you know those things and know the speed of the game, you're ready to roll. I think we had a lot of young guys grow up this weekend. Coming off of this loss is a good thing for us heading into this week because we have nothing to lose. We can shock some people.

When you look at the team we're playing this week, I don't know if they're going to have Bryce Young. Their backup quarterback looks like more of a runner, which might help us. I'd rather have a one-dimensional Alabama that allows us to pin our ears back. Taking your second trip on the road should be rock-and-roll time. I know Jimbo is feeling pressure from all angles. Everybody has to be feeling the pressure. When your back is against the wall, you either back into a corner or come out fighting. I think we'll fight.
Never miss the latest news from TexAgs!
Join our free email list