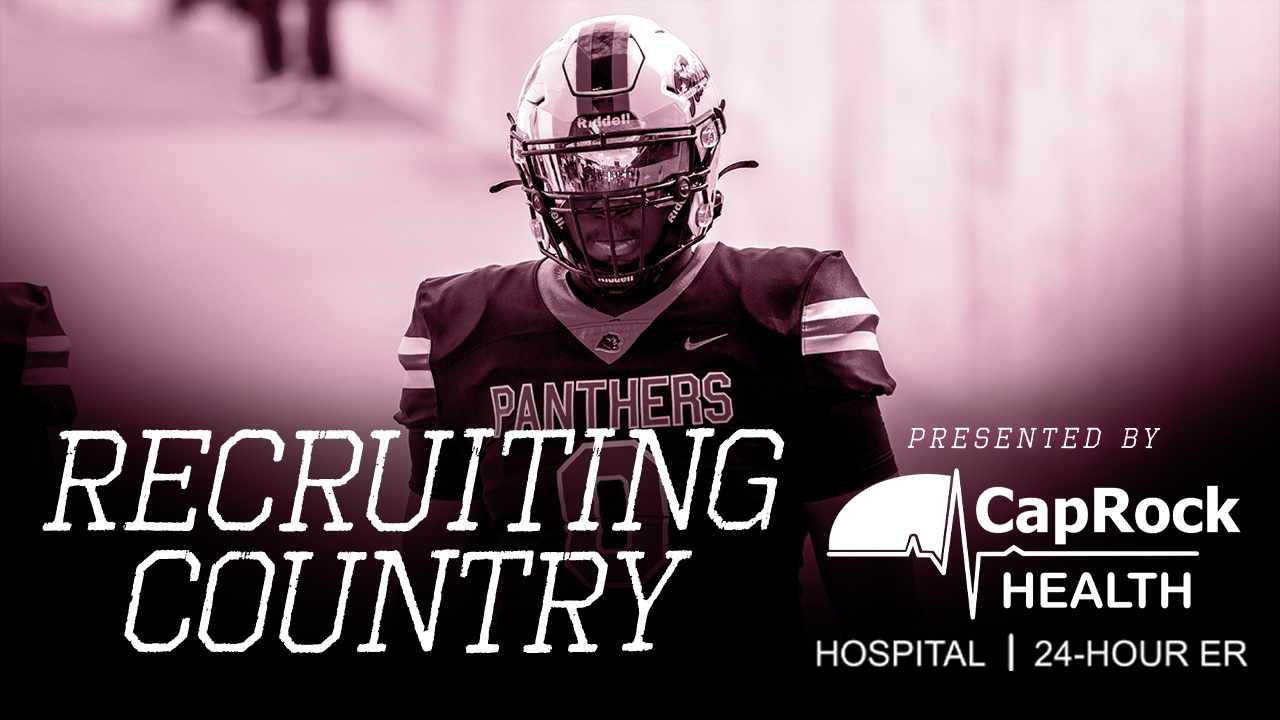 Photo by Walker Lott, TexAgs
Texas A&M Football Recruiting
Recruiting Country: The latest recruiting news surrounding the Maroon & White
---
TexAgs' recruiting analyst Ryan Brauninger joined TexAgs Radio this morning for another edition of Recruiting Country, highlighting the latest news and notes from the recruiting trail following the opening week of high school football across the Lone Star State.
---

Key notes from Recruiting Country
Good to be back. I started in Houston at Berry Center and then saw La Grange. I was at the Alamodome for three games on Saturday. It was fun to get out there and interact with the kids. We'll put out the visitor list tonight or tomorrow. It will be a fun weekend. We saw 10 high school games last weekend. Denton Ryan with Anthony Hill‍, TJ Shanahan‍ at Austin Westlake. Derek (DJ) Lagway‍ is going to out sensational numbers all year.

In the next week or ten days, I could see could a kid falling off the board. It's hard to nail down the timetables. These kids are getting close to making decisions.

There are a lot of commitments where they commit, but those recruitments are not over.

On Thursday, I'll see Spring Westfield against Fort Bend Hightower. They are recruiting Malachi Nelson‍ incredibly hard, but you still have to prepare without him. They are scouting the country. PJ Hatter‍ was one of those guys they are looking at. On Friday, Katy vs. Atascocita. Katy hands it off a bunch, and we'll see how Samu Taumanupepe‍ attacks that Katy offense.

I don't interview kids after they lose. That's a policy I have. After they lost, I talked to Bravion Rogers‍ off the record, and he said he would be here for Sam Houston, Miami, and I bet Ole Miss and LSU too. He's going to be in College Station a lot. Some folks in La Grange told me he wouldn't be at LSU at all. There's a ton of maroon and white surrounding that recruitment. Somebody is going to have to pass A&M.

DJ Sanders‍ is a very gifted kid. He had an offer from Baylor, and it didn't take A&M long to make an offer.

I saw Johnny Bowens‍ on Saturday, and he plans on taking all five official visits. He says 'we' a lot when discussing A&M. He is good friends with Colton Thomasson‍. It's going to take a lot to outlast A&M.

With David Hicks‍,‍ Oklahoma has a lot of momentum on that one. I dont think he'll do anything brash. He'll stick to the timeline. If it plays out to the timeline, it will play out well for A&M.
Never miss the latest news from TexAgs!
Join our free email list
SPONSORED BY