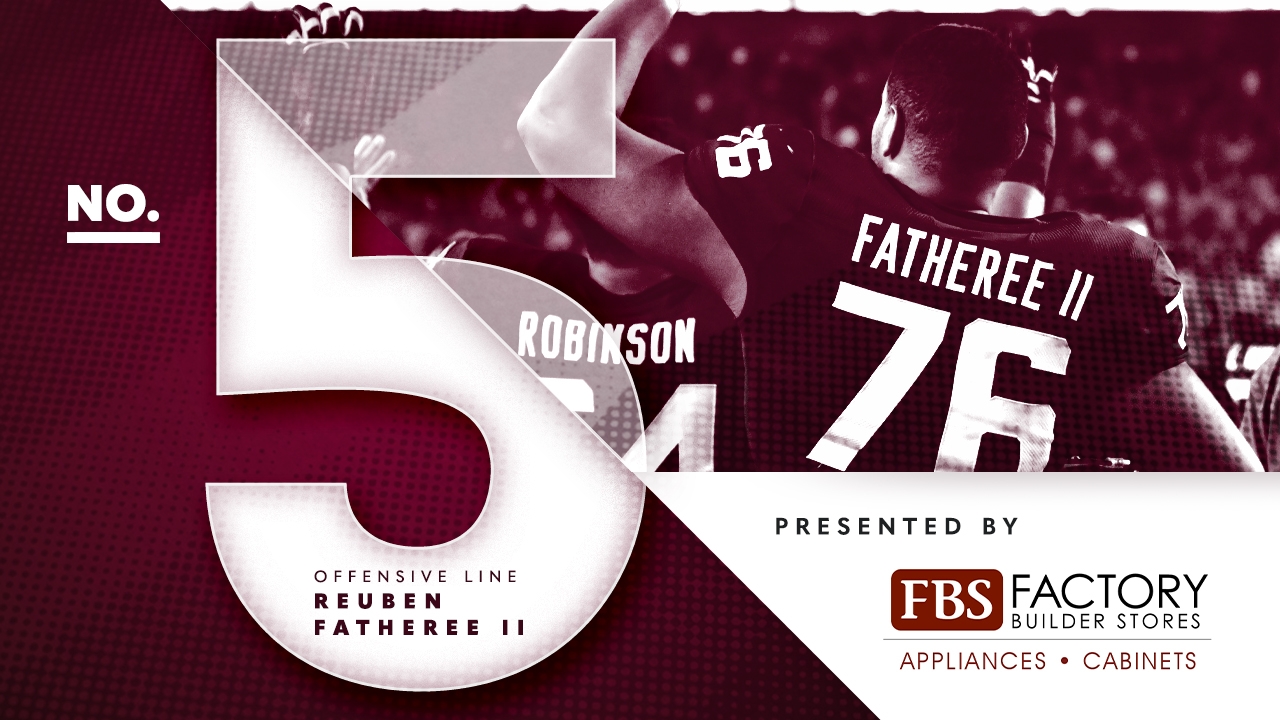 Texas A&M Football
22 Players in 22 Days: #5 Reuben Fatheree
---
Position: Offensive line
Classification: Sophomore
Hometown: Richmond, TX
Listed Height: 6'8"
Listed Weight: 325 lbs.
---

Key notes on Liucci's thoughts on Fatheree
Reuben Fatheree is among the most talented. There is a debate to be had. His combination of size, height and length is rare. For a freshman year, he had an amazing year. From Alabama on, he didn't look back and was starting at right tackle. People thought you move him to left but that wasn't a thought. A guy can be better playing one position than the other.

He's so much bigger now. Last summer, he was losing a little weight. By now, he's hitting his stride. I think he is over 330 pounds. I remember him being slim and thin. Now, he's a bookend.

There's an adjustment period he's going through right now in fall camp. Expect him to have a dominant sophomore season. He's got it in him. He is so smart. He's intelligent in how to attack certain guys. He's got all the answers, and he shows it on the field. We talk about that game against Alabama against linebacker Will Anderson. He has a target on his back and the pressure mounts. What he does in the next couple of years will determine if he's an All-American.

He has a chance to be an All-SEC guy this year, if not next year. He's on his way towards a lot of money. He loves A&M. I could see him being a four-year guy. He was ahead of the game as a freshman.

He spent a lot of the time on the hardwood in high school because his dad was the coach. I love that. Playing basketball has helped him in football, understanding angles and how to set your body. All that intertwines and relates to football. He went to a lot of camps and tested himself against the best of the best. He was consistently beating guys older than him.

A&M had to start two true freshmen. Once they did, Texas can only hope that Kelvin Banks is as good as Fatheree as a freshman. There's a big gap but he's closing it. He has a chance to be one of the best tackles in college football.
Never miss the latest news from TexAgs!
Join our free email list
PRESENTED BY