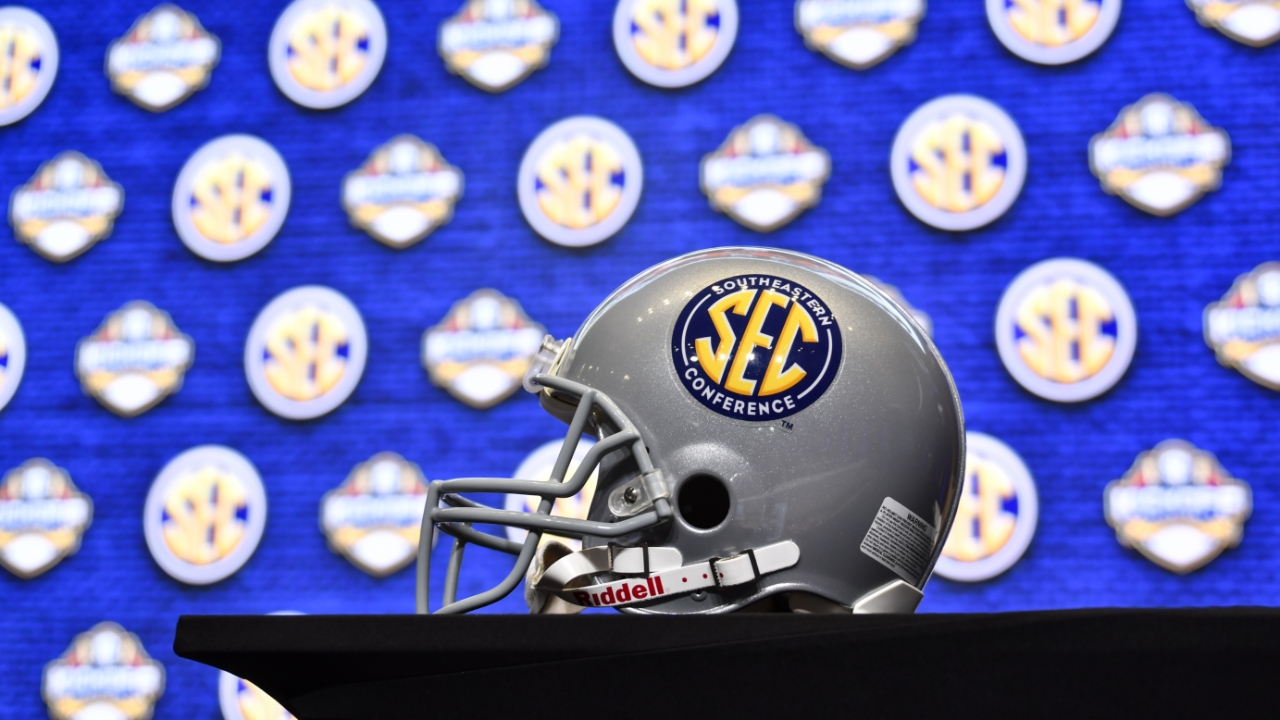 Photo by Jamie Maury, TexAgs
Texas A&M Football
SEC Mike debates the conference's top coaches & breaks down the league
---
Host of That SEC Podcast, Michael Bratton joined Friday's edition of TexAgs Radio to talk all things SEC football as the season approaches. "SEC Mike" discussed Jimbo Fisher as a head coach, some of their conference opponents and more SEC storylines.
---

Key notes from SEC Mike interview
Oh boy. Anytime I get to come on the No. 1 Texas A&M show, I'm doing good.

I didn't make the 8-4 jokes. Based on the Dave Bartoo CFB Matrix coaching grades, it's mathematical: Jimbo Fisher has the worst coaching grade in college football. Sam Pittman has one of the best. Arkansas was bad then Pittman came and last year, won nine games and a New Year's Six bowl. I'm scratching my head wondering why we keep giving this credit to Jimbo.

What we saw of Haynes King wasn't that impressive. Fisher signed Zach Calzada. We blamed everything on him. They beat Alabama with a backup but lost to other schools. It's inconsistent. That's poor coaching.

I don't think Kellen Mond got better. The highlight for him was his sophomore year against Clemson. He looked like a Heisman candidate then.

The COVID-19 year was not college football. That was a bizarre year. I'm not trying to take away from Jimbo Fisher. He's a good recruiter.

Arkansas has the best combo of coordinators maybe in the country. Both those guys will be head coaches soon. KJ Jefferson was phenomenal. Four of five are back on the offensive line, and those receivers are good. You can't replace Treylon Burks. I think the sky's the limit for Arkansas, and that's why I have them second in the SEC West.

Ole Miss is a wild card. They lost all three coordinators. I think Ole Miss will struggle this year. I have faith in Lane Kiffin because he's a fascinating case study. It seems like they've abandoned his recruiting and are going through the portal. I think it's a 7-5 or 8-4 type of year for Ole Miss.

I'm not a huge Stetson Bennett fan, but I think he deserves a statue outside the stadium. That offense gets overlooked because of the defense last year. The problem with the SEC East is there isn't another roster with that much talent. I have Kentucky as fifth in the east, and they will get run over. I think Georgia can coast their way to another national championship.

Tennessee had 25 guys jump into the portal. That will come back and get you. They don't have a lot of depth, and I don't think they have the roster. If it's clicking, they can beat anybody, but they can also trip over opponents.

It's going to be interesting with the Big Ten contract. Geography means nothing, and I think that's the threat to the SEC. If I was the Big Ten, I would come south. The SEC would be smart to grab those south schools. Eight out of 10 times they play an SEC team, they get steamrolled.
Never miss the latest news from TexAgs!
Join our free email list