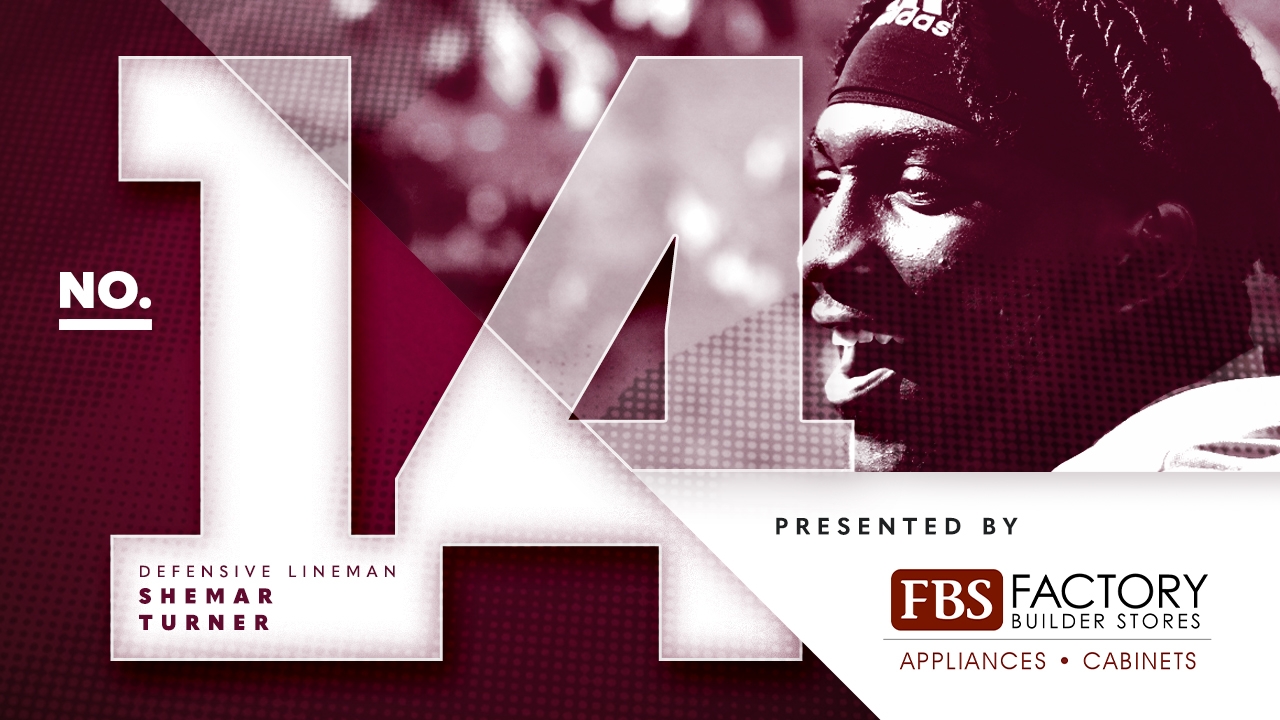 Texas A&M Football
22 Players in 22 Days: #14 Shemar Turner
---
Position: Defensive line
Classification: Sophomore
Hometown: Desoto, TX
Listed Height: 6'4"
Listed Weight: 300 lbs.
---

Key notes from Olin's thoughts on Turner
When he played a little bit last year, he didn't play a lot because he didn't need to. When he got in there, you noticed him. He had a sack — maybe 1.5 sacks — and 14 tackles. That's not a lot. In four games, he didn't even play. When he was going to be there, he wasn't going to be in for long. You weren't going to take Jayden Peevy, McKinnley Jackson or Isaiah Raikes off the field. When Turner got in there, we saw enough. When this guy gets ingrained, and these other guys move on, and it's his time, this guy could be special. He might be better than the guys he replaces.

Those 15 pounds can make a difference when you're going against 300+ guys every down. By the third or fourth quarter, that 15-pound deficit can be a problem. Now that he's up to around 300, I assume he hasn't lost any athleticism and quickness. I think he can be a really good player. I think he can work his way into the starting lineup. He's explosive at his position.

What is gratifying is that there are guys that A&M signed on the defensive line, and they would have been one of the crown jewels in another school's recruiting class.
Never miss the latest news from TexAgs!
Join our free email list