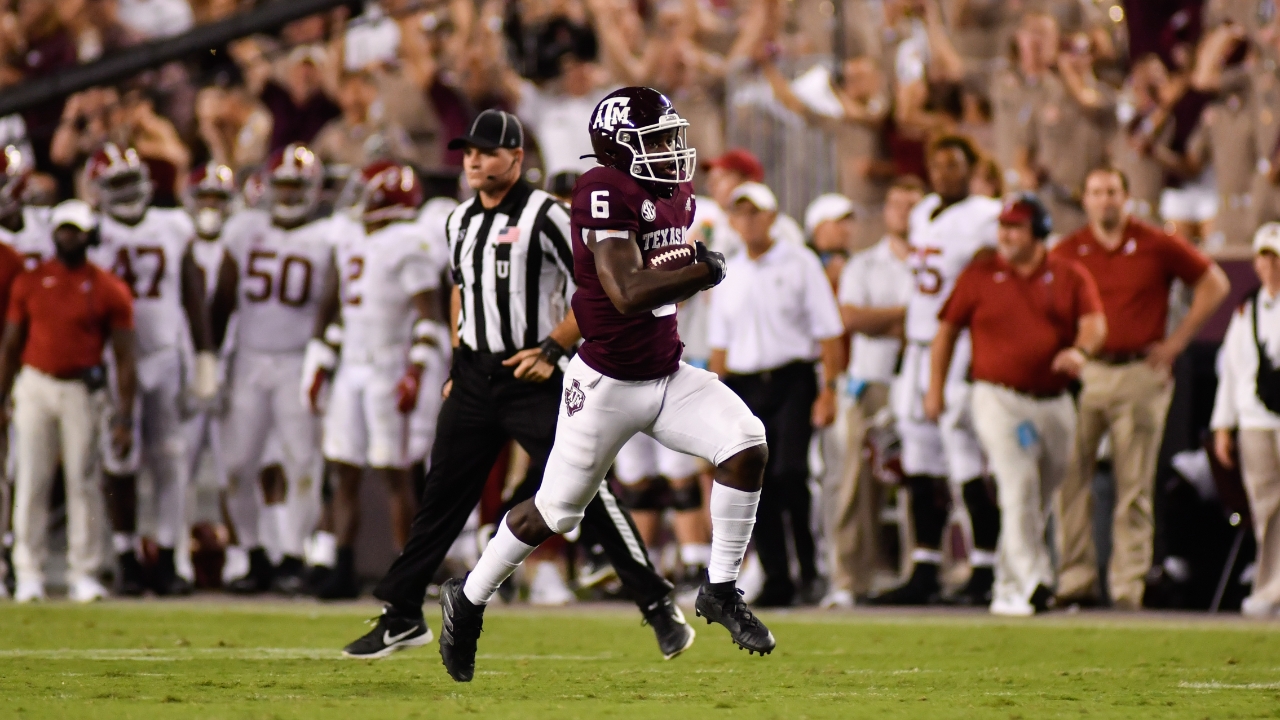 Photo by Jamie Maury, TexAgs
Texas A&M Football
Room for Improvement: Key factors to get the Ags over the 8-win hump
---
Eight football victories aren't bad, but Texas A&M expects better. Much better.
Eight is not enough. As the Aggies enter their fifth season under coach Jimbo Fisher, they should be aiming at no less than 10 victories.
To reach that level, the Aggies must learn from their mistakes. Several factors contributed to A&M finishing a disappointing 8-4 in 2021.
Improvement in a few areas and statistical categories can result in a dramatically improved A&M season in 2022.
Here's a look at seven areas in which the Aggies must get better to get better: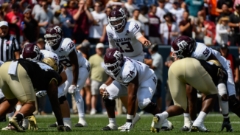 Jamie Maury, TexAgs
Quarterback Play
Zach Calzada played extremely well against Alabama and had some excellent moments against LSU. Overall, though, he was average to below average. He completed 56.1 percent of his passes, averaged just 182 passing yards per game, threw just 17 touchdown passes and had nine interceptions. A&M must get more production.
Red zone Touchdowns
We'll look more in-depth at this later in the week. The Aggies were ranked 29th in the nation in red zone conversions at 88.37 percent. However, their percentage of touchdown conversions was just 51.16. That would rank 113th. Failure to turn red zone opportunities into touchdowns was a major factor in three of A&M's four losses in 2021.
Faster Starts
The Aggies were down early in all four of their losses. They trailed Arkansas 17-0 early in the second quarter. They trailed Mississippi State at halftime and fell behind 24-13 in the third quarter. Ole Miss had a 15-0 lead. LSU led 17-7 at halftime. The Aggies rallied and had a chance in the fourth quarter to tie or win in all those games. Faster starts won't put the Aggies in a position where they have the problem of needing to climb out of holes.
Throw Deep
Last season, the Aggies completed 34 passes of 20 yards or more and 12 of at least 30 yards. Compare that to the four teams that were in the College Football Playoff. Alabama had 79 and 29. Georgia had 56 and 24. Michigan had 47 and 24. Cincinnati had 51 and 22. Of course, throwing deep requires the necessary personnel. With the arrival of freshmen receivers Evan Stewart and Chris Marshall and a new quarterback, the Aggies project to have that personnel this year.
Allow Fewer Long Runs
That might come as a surprise because A&M was a respectable 35th in the nation in run defense last season. However, the Aggies had a tendency to give up running yards in big chunks. A&M allowed 13 running plays which covered at least 20 yards. Georgia gave up three. Alabama gave up six.
Use Achane More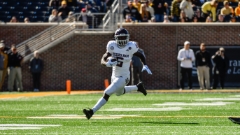 Jamie Maury, TexAgs
Giving the football to Isaiah Spiller was a strategy that could not be harshly criticized. However, Achane's big-play ability was underutilized. Consider this: Achane rushed for nine touchdowns in 2021 while getting only 130 carries. On average, that's roughly a touchdown per 14 carries. Therefore, it would stand to reason that Achane should get at least 14 carries. Last season, he got less than 14 carries in 10 games. In the other two games, he had 20 and 16 attempts. The Aggies won both games.
Stay Healthy
Obviously, this requires luck. Teams that stay healthy typically do well. Those plagued with injuries often struggle. Last season, A&M was one of those. Injuries at quarterback, offensive line, receiver and cornerback compromised the Aggies in 2021. Yet, they still managed eight victories. At least two more victories are attainable if the Aggies remain reasonably healthy.
Never miss the latest news from TexAgs!
Join our free email list
PRESENTED BY