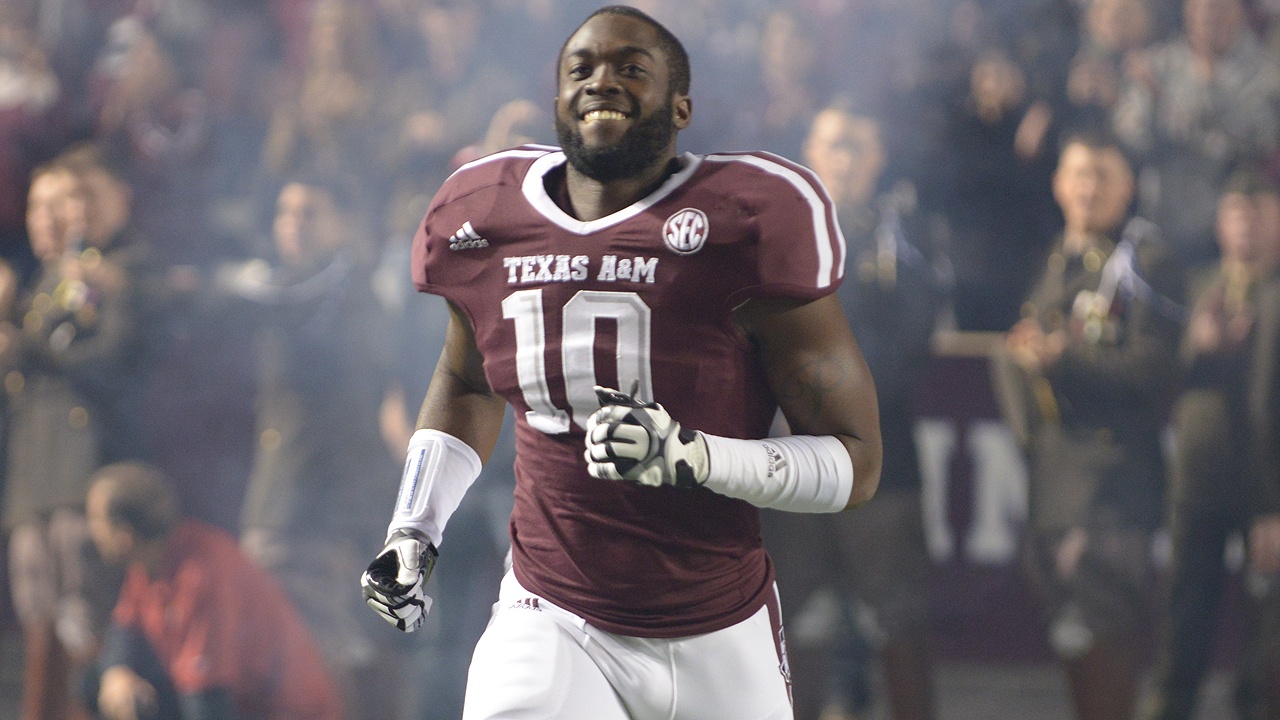 Photo by Andrew Kilzer
Texas A&M Football
Former Texas A&M linebacker Sean Porter reminisces on 2012 season
---
Former Texas A&M and NFL linebacker Sean Porter joined Friday's edition of TexAgs Radio to reflect on his time in the Maroon & White. He discussed the transition from the Big 12 to the SEC, his relationship with his former teammates and much more.
---

Key notes from Sean Porter interview
I didn't keep up with SEC Media Days too much, but I have been trying to keep up with the team. I did Big 12 and SEC Media Days when I played. There were a lot of animosities when we went to SEC Media Days in Alabama and felt like the little brother.

I was scouting for the Bengals last year, so I'm deciding if I should do that or move on to my next career. I've always been into technology, Blockchain, NFTs, virtual reality and augmented reality. I've played augmented reality in all sports. You can have Kobe Bryant in front of you. The world is changing.

Time does fly by really quickly. 2012 was a special season. We didn't escape unscathed but pretty good. We had a lot of returning seniors, and they were the 18-20 that played as freshmen. We added young superstar talents like Mike Evans and Johnny Manziel. That took us over the top.

We didn't think Johnny was going to be the starter. Once we got Kevin Sumlin and the staff, two weeks into it, he made his mark. He was doing those same things against us a camp. He was so good in camp. We were fully tackling him in practice because he was that good.

That Florida game woke us up. We didn't put our first foot forward in that game.

Mike Evans is a dog. He played one to two years of football in high school. He didn't understand how to play wide receiver when he got to A&M and took a redshirt year to work hard and learn. Once he learned the technical thing, nobody is stopping him to this day.

SEC to the NFL is more of a jump than the Big 12 to the SEC. It's just college football to college football.

I welcome Texas to the SEC. I'd love to see the Aggies beat Texas by 30 points. Every Thanksgiving they play that most recent game, it haunts me to this day. We were better than them, and it was an ugly loss.

I'm happy to see us competing with those guys, and we're not a second-tier team in the SEC. I'm happy to see us catch up, and we're not the little brother anymore.

I was a swiss-army knife in college. I don't see anybody current roster that resembles me.

Damontre Moore, Steven Terrell, Johnny Manziel, Cedric Ogbuehi, Mike Evans; we're still a pretty close-knit group.
Never miss the latest news from TexAgs!
Join our free email list