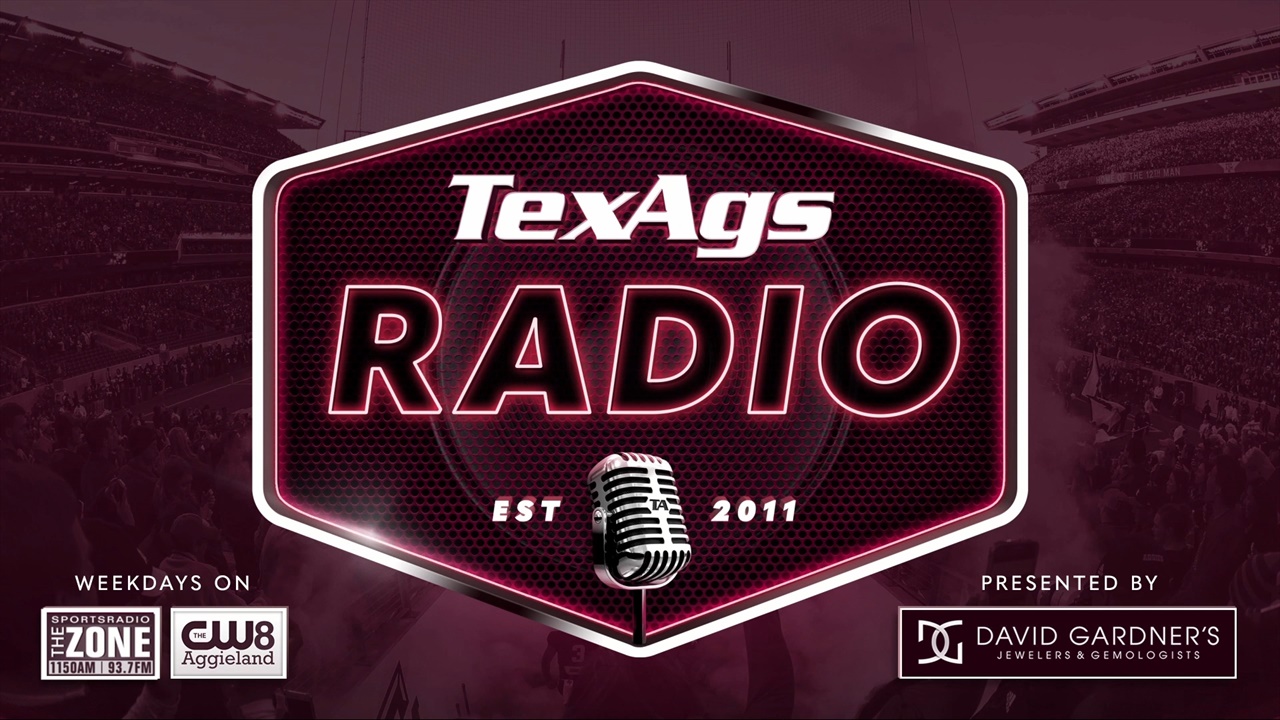 Texas A&M Football
Former A&M DE Jason Jack discusses how hardships turned his life around
---
Former Texas A&M defensive end Jason Jack joined David Nuño recently on TexAgs Radio to touch on his experiences at A&M, difficult moments throughout his life and how he uses his platform to encourage others.
---

Key notes from Jason Jack interview
I graduated in 2007. After three years, I decided to take my talents to the NFL for reasons that weren't necessarily about football. It was about life. I needed to get out of College Station. It's a great place, but long story short, there are a lot of things that came up from my past life that manifested in unhealthy ways in college, and I needed to get out.

A lot of things I do now are basically to incorporate things I didn't have in life, just from learning on my own. After college, you hit a low point. You go from riding in private jets, eating hot cookies and big window seats, to not even being able to afford coach seats. Although I had a degree, I came off a high point from playing at A&M to going back to my mom's house. That changed a lot of things for me. It was a great learning experience and a huge opportunity for me to grow.

The last time I was on the show, I was in the process of writing a book, which I did finish. But after writing it, I released some things that I needed to release. I still have the book. Will I ever release it? I don't know. I learned a lot about myself. Once I released the therapeutic thing that I needed to release just from writing that, it helped me evolve into the person I am today.

My dad is a diagnosed schizophrenic. Even to this day, he's in a mental institution. I know that my parents were going through a divorce, and there was a custody battle but both parents have equal rights to you. It took about six months for us to get out through the process. It blows my mind, the fortitude my mom had to overcome that.

I had two car accidents. I had an accident coming to College Station from Houston one night. I went out with my cousins and partied a little bit too hard. I fell asleep at the wheel. I don't know anything from the night. I remember dropping my cousin off, then the next thing I know, I'm waking up on the IHOP bench, and my mom is there picking me up. It was by the grace of God. My car was burnt to the frame. That's a manifestation of the lifestyle I lived. A lot of times, you self-medicate, and you don't know you self-medicate. It was one of those instances.

I don't know what I would say to a younger me. The Jason Jack that's here only got here because of the Jason Jack in the past. I was at a different place then. What I understand a lot about people is that you can tell them until they're blue in the face, but they have to experience it themselves. I would tell him that "you're going to be okay."

You want to take the road less traveled. What I've learned is that these things repeat themselves. I'm not the only person who grew up in a single-parent home, a great mom, and a strange relationship with his father. I'm not the only one. I'm not the first, and I won't be the last.

If I could go back, I would want to tell myself to start to really understand who you are as a person and the things you love to do, and the things that make you happy. Because a lot of times in football, you get captivated by the attention that prolongs your abilities.

There's a good movie that came out on Disney about the guy at Clemson who raised his little brother. I watched that movie, and I cried. I understood the expectations that coaches were putting on him as a young man, and he didn't have time to develop who he was because he was trying to take care of somebody else.

I'm probably one of the most talented guys, for my size and my ability, that I've seen, but I didn't make it. It was not only because of life, as far as injuries, but it was the mental aspect of learning how to identify my problems and address them in a healthy way.

I taught for ten years. Kids get to see things a lot faster than we did with social media. With the good, bad and the ugly, they all come together. Social media is a great platform. NIL is a great platform. The longer that you prolong these things, it's going to create the same problems, just later down the road. So why not accept it and create a plan for it now?

I love Jimbo Fisher. But all coaches, in aspect, don't know what is going on. They don't know what to do necessarily. Hire somebody. The one thing that I see is that they don't give these players enough credit for their understanding of business.

Accept that NIL is here, and it's not going to go anywhere. Social media is here, and it's not going anywhere. Now, we just have to prepare for it. We can prepare for it healthily and not skate around it like most people are trying to do.

I believe you have to push your way to the top. My acronym is P.U.S.H. It's Purpose, Persistence, Patience, Sense of Urgency, Sacrifice and Healthy Habits.

I am a financial professional, so I specialize in tax shelters, retirement accounts, group benefits, health benefits and individual holistic planning. If you need some help or have some questions, please call me or shoot me an email. I'm easy to find.
Never miss the latest news from TexAgs!
Join our free email list