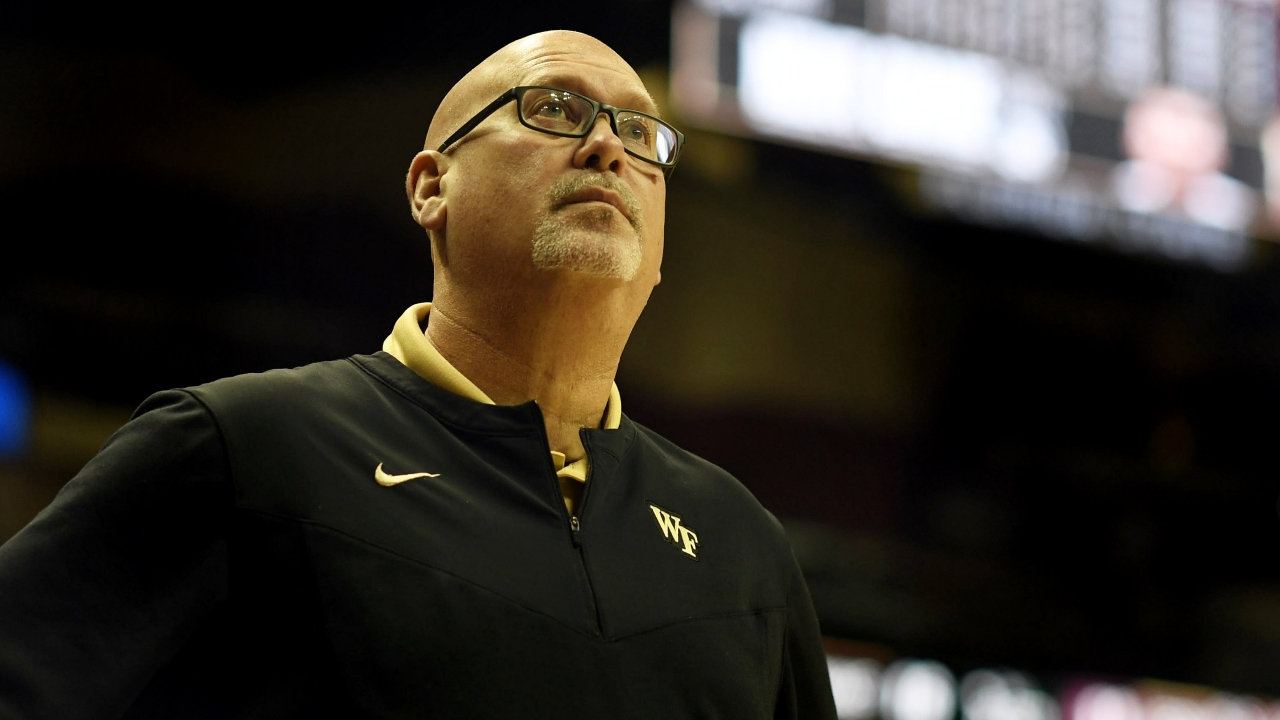 Photo by Melina Myers-USA TODAY Sports
Texas A&M Basketball
Former A&M assistant Steve Forbes previews return to Reed Arena as Wake HC
---
During Tuesday morning's edition of TexAgs Radio, the head coach of the Wake Forest Demon Deacons, and former A&M assistant, Steve Forbes, joined to preview Wednesday's NIT quarterfinal matchup at Reed Arena.
---

Key notes from Steve Forbes interview
I'll be interested to see when I get on the court at Reed Arena if Logan Lee's teeth are still implanted in the court. I remember one day when I was assistant, Logan got his teeth messed up. He went to the doctor and came back and practiced. We practiced some long hours back in the day.

I have a lot of unbelievable memories at Texas A&M. Being able to coach under Billy. We did a lot of excellent things and sort of brought A&M basketball back. I actually remember our run in the NIT at Texas A&M. It was just a really special time in College Station.

I have Antanas Kavaliauskas on my staff here. I've never seen someone eat as much as he does. It's awesome to have him on my staff and Amanda and the kids here with us. He does an incredible job; the kids love him. He can recruit for us well, and he's going to be a great coach down the line.

During my time at A&M, I don't know if I knew how great the staff was. We just had great chemistry. Billy created that both on and off the court. Buzz Williams left when I left to take the job at New Orleans. That was such a tough job after Katrina. Alvin Brooks had been the coach at Houston, and now he's the head coach at Lamar. A lot of really great people, but coach Gillispie was the architect of it all.

I think my team at Wake Forest this year is very similar to those A&M teams back in the day. We do a really good job at sharing the basketball, but sometimes we do that with the other team. I sort of count this as year one, to be honest. Last year was so disjointed with COVID. We had to shut down our program for 33 days. Then we opened at Georgia Tech, at Virginia, and at Duke. Thanks, ACC. You have to spend time with your guys to build that chemistry. We really did that last year.

I think we are really similar to Buzz's team this year. I like to say that we are a bunch of Burger King All-Americans, and we're going to kick McDonald's ass. We've been going since June 8 0f 2021. This is practice number 160 for us today. That's a long season. Have to try and make it fun for our guys.

Buzz will want tomorrow night to be a knockdown drag-out fight. I know Texas A&M will load up the box and keep us out of the paint. We like to get out on the run and go. It will be a battle, for sure. I think for us, we simply need to get stops and run. We need to get out and go, and share the ball against their defense, to be successful.
Never miss the latest news from TexAgs!
Join our free email list