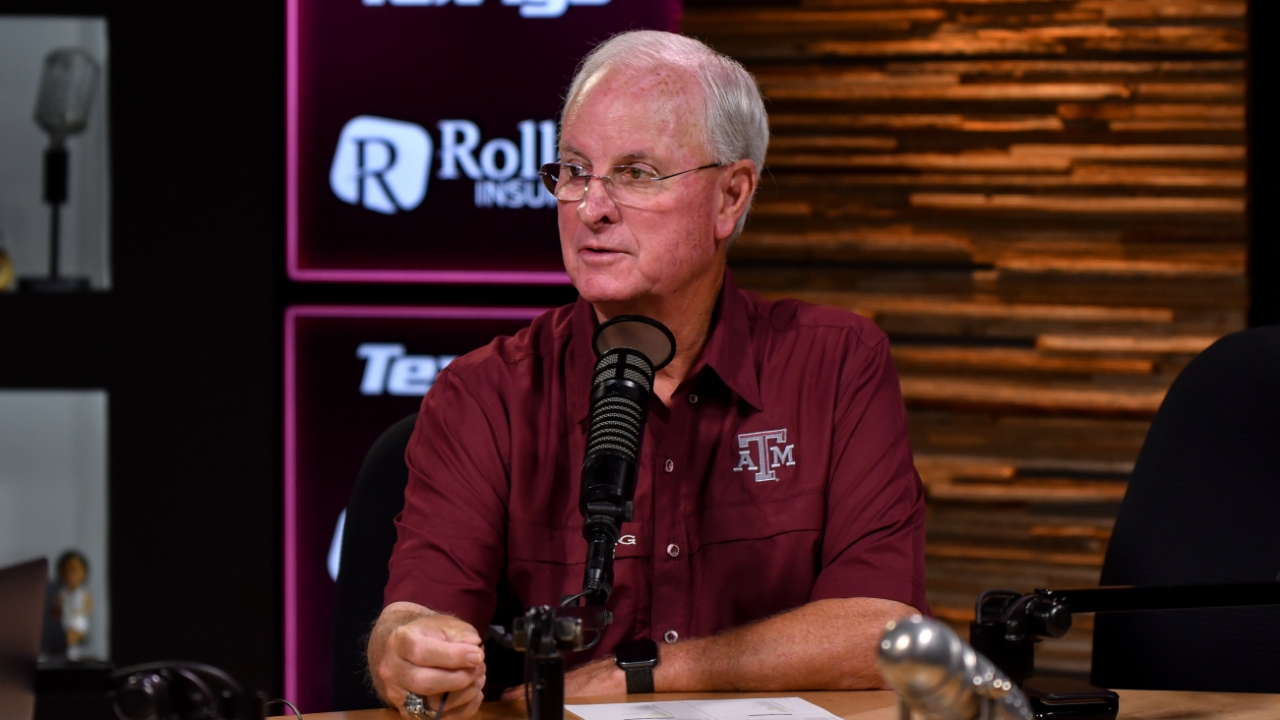 Photo by Jamie Maury, TexAgs
Texas A&M Track & Field
Pat Henry previews 2022 NCAA Indoor Track & Field Championships
---
During Tuesday morning's edition of TexAgs Radio, legendary Texas A&M Track & Field coach Pat Henry joined in-studio to preview the 2022 NCAA Indoor Championships coming up this weekend.
---

Key notes from Pat Henry interview
Brandon Miller was a really highly recruited kid out of Missouri. This time last year, he didn't qualify for the NCAA Indoor Championships. Then he went on to finish second at outdoors and is now the SEC Indoor champion. That's the kind of progression we like to see. Brandon is such a great competitor. When he steps on the track, he is getting after it from the get-go. Just a great kid.

We talk about it all the time with athletes; you can't be negative about yourself. If you have that on your brain, it's going to come out at the worst possible time. You have to believe in yourself.

Lamara Distin also didn't have a great indoor season last year, but now he's leading the country this year in indoors. She continues to progress. Coach Brady has done a great job with her and she continues to get better every single day out there. She has a chance to compete for the NCAA little this weekend.

Deborah Acquah is the key to us being a really successful team indoors right now. If she is really on, she can be the best at both triple and long jump. If she's at her best she has the ability to win both events. She is one of those athletes that really excels when the lights are the brightest. I expect big things from her this weekend.

Emmanuel Bamidele has been great for us as a freshman signee this spring. He is a runner who had never seen an indoor track before he got to Texas A&M. He's done great at taking coaching and applying it to the track. He will continue to get better each and every time out.

As an athlete in these events, it's all in the mindset. You have to enter the day with some intent of what you're trying to accomplish. Are you trying to win? Trying to run at a certain time? If you don't accomplish that goal, then it's a failure. Then it becomes what are you doing next time out to be better.
Never miss the latest news from TexAgs!
Join our free email list