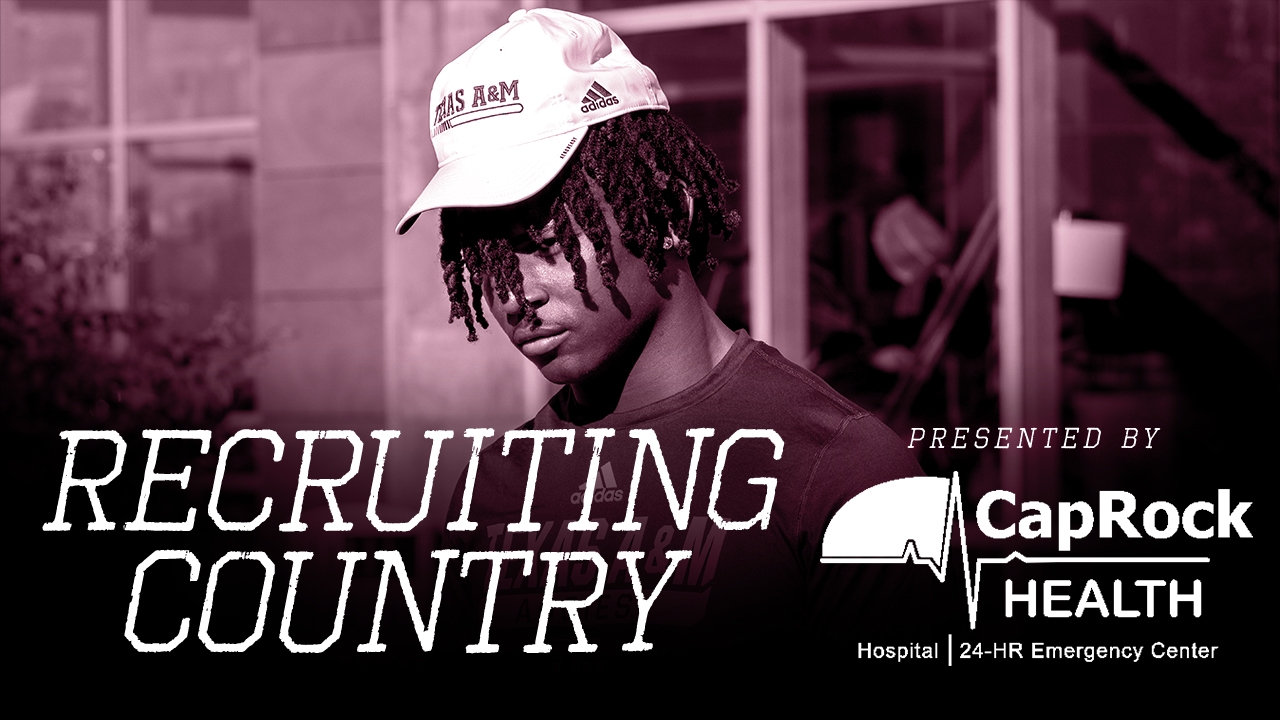 Texas A&M Football Recruiting
Recruiting Country: The latest recruiting news surrounding the Maroon & White
---
TexAgs Recruiting analyst Ryan Brauninger joined this morning for another edition of Recruiting Country, to discuss the latest with Harold Perkins, Shemar Stewart, and Jacoby Mathews ahead of NSD 2022.
---

Key notes from Recruiting Country
Florida and Jackson State are definitely in the picture for Harold Perkins‍. I know Texas A&M will be meeting with Perk tonight to try and get their message across to him. I'll say this; it wouldn't be a national signing day without a little drama.

You can't blame Deion Sanders for trying to get the best players possible at Jackson State. If he can start winning at the highest level possible, that is historic. Long-term what he wants to do, no one really knows. But right now, he is trying to get the best players possible to Jackson State and win football games. Getting Travis Hunter‍, the best player in the nation, really opened up the doors for all of this. He showed every other recruit that doing something like this is possible.

I think if things go well tonight with Perkins for the A&M staff, and then he has a conversation with Jimbo... you would have to think they'd be in a really good position. I think the pitch to Perk is similar to what it was Leon a few years ago. You have to tell him and make sure he knows that he can accomplish everything he wants to here. And he can also accomplish all of that close to home.

The more we look at this, I think Harold had told the people at Under Armour he would make a commitment at the game, but it's clear he wasn't really ready to make a decision. It'll be interesting to see how it all plays out.

Elijah Robinson and Terry Price went down to see Shemar Stewart‍ last week, and I believe he is having a meeting with Jimbo this week. I think the Aggies are still in a really good spot. You do still have to be wary of him taking an official visit on this final weekend to Miami. You know they will be pulling out all the stops to try to keep top talent from Miami at home.

Jacoby Mathews‍... I haven't really heard much new with him. He will make his final visit this weekend to LSU. That's where I've always leaned with him in my head. I think he was going to give the hometown Tigers the benefit of the doubt. He's just coming off an official visit to Florida.

It's evident to me with guys like Jacoby and Perkins that the Florida coaching staff is trying to use this as a banner to say "look what we did in year one" to try and build momentum moving forward.

Right now, I'd feel confident in Texas A&M getting one of those three signatures next week. But look, a week in recruiting can be like a year. Anything can happen. You never know where these final conversations are going to go. I'd say you could still have something like 20-30 conversations with a kid between now and when the ink is dry.
Never miss the latest news from TexAgs!
Join our free email list
SPONSORED BY