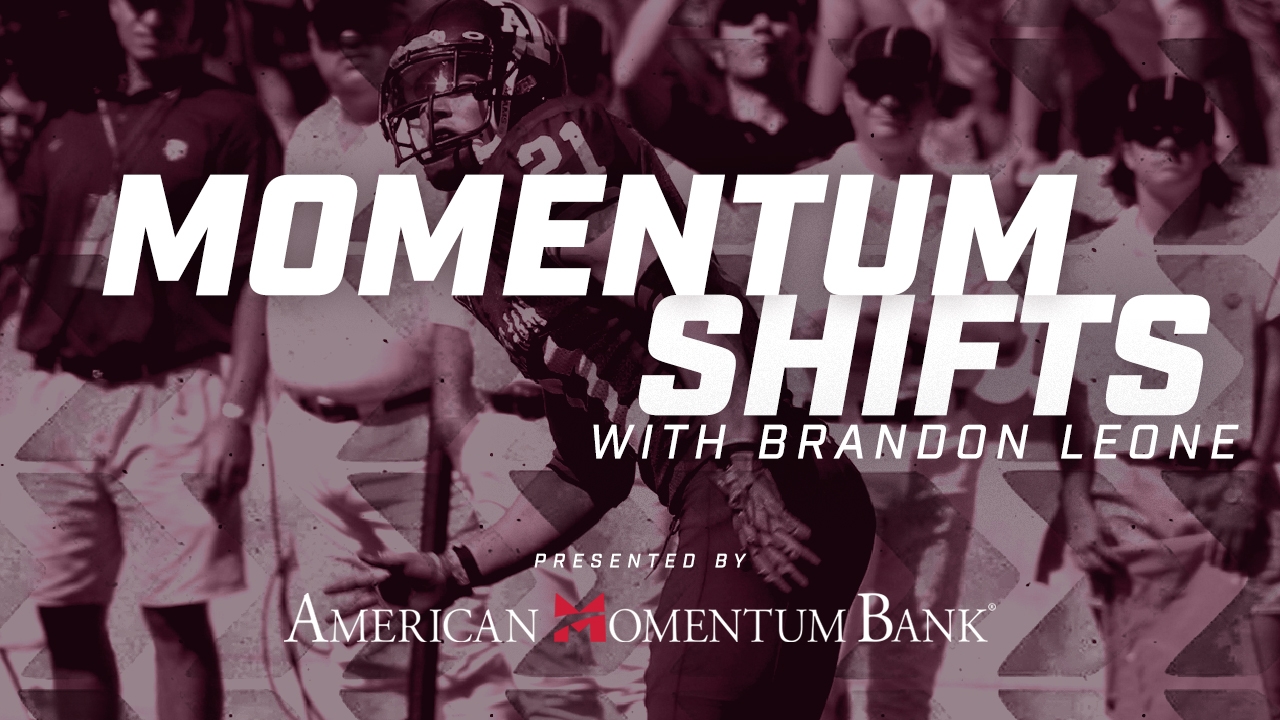 Texas A&M Football
Momentum Shifts: Tough loss not indicative of program's direction
---
Saturday night was a painful end to the 2021 regular season. In so many ways it felt like a rusty butter knife stab to the gut. So many things have been unpacked and discussed about this loss so I will try to get right into the play that changed the momentum of the game.
After another slow start in the first half, the Texas A&M Football team found themselves down 10-0 and 17-7 before halftime to a team that it had absolutely no business losing to. Between the commentators riding LSU and pumping Ed O up as some character-filled, impactful leader of men and the lack of intensity for the majority of the game, it was enough to leave Aggie Football fans frustrated.
A few weeks ago we were looking at a chance to be 10-2 and playing in a New Year's Six bowl and today we are wondering how come 8-4 seems like our forever home and landing place. I know the emotion and the sting of that loss will hurt for a while, but don't lose heart. Jimbo Fisher and this staff are taking this program to places it hasn't been. At least since I have been around it.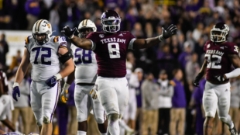 Jamie Maury, TexAgs
Contrary to the national media and fan narrative, this is not the same ol' 8-4 Texas A&M Program that is not going to be a factor among the college football elites. Look no further than the Evan Stewart Commitment last night (in addition to the Walter Nolen Commitment) and the overall rank of the class of 2022 and the previous three before it. Texas A&M is about to sign the best class that has stepped foot on our campus since they began tracking stars, rankings, etc in 2002.
This will be the FIRST TIME in the history of our program (at least from what I can remember) that we have signed four years in a row of a Top 10 class or better. The reason that is so important… every single national champion of the last 15 years has averaged a four-year run of Top 10 classes or better. THAT IS A BIG DEAL!!! The foundation of this Texas A&M Football program is changing and will be on the most solid ground it has been on in ages, if not better than ever.
Please don't overlook the amount of time, effort, sacrifice, and skill that it has taken for this staff to create relationships with players and coaches across the country to be in a position to land this type of talent. The vision and culture that is being created from the top to bottom is changing before our eyes, and although this season feels like a bit of a step back, please remove emotion and see the facts in front of you. We are about to field a team over the next few years that will be littered with NFL talent from top to bottom. It is going to be fun to watch.
This football game was a loss that can fog your vision and cause emotion to blind you to the impact that Jimbo Fisher and his staff are having on our program. It hurt. There are a ton of plays that we missed and a ton of things that we didn't do in order to execute and get this win. It hurts. I know it hurts the players and coaches way more than it does us.
To me, the play that stung the most was the 4th down conversion on the last drive of the game. Michael Clemons had just sacked Max Johnson for what seemed like the 100th time of the game. We showed that we were rushing four and then dropped Hansford to spy the QB. The momentum was completely on our side at this point in the game. We switch to a dime-type of coverage with six DBs and only rush three linemen. It was 3rd & 11 from their own 14 and Max Johnson hit Malik Nabers across the middle for five. We kept them in front of us and short of the line of scrimmage. Then it was 4th & 6 and we did the same thing again but were in a cover 2 defense. We didn't bring any pressure and ran zone defense. The next play we had a busted coverage and gave up 30 yards. At that point, I started to get nervous that it wasn't going to end well. Momentum was on their side and the pressure at that point was now on the Aggie Defense.
Jimbo Fisher is taking Texas A&M to places that we have not been before. It is going to happen. I have absolutely zero doubt.
I am the biggest Mike Elko fan on the planet. Truly I am. I felt like starting on 3rd & 11 we started playing it safe and did so the rest of the way until the play they scored the game-winning TD on. We got into man coverage and showed pressure and let them make a pass that you absolutely cannot allow. You can't give them anything behind you. You have to keep them in front of you. You know they are going for the end zone. I am a washed-up fan and watching from the couch, but I wish we would've continued to bring pressure that whole drive.
A tough ending to a tough season. A total team loss from top to bottom. It hurts. But it is not the end of the story. A season in which we saw a ton of injuries, including our starting QB. A season that we replaced four veteran offensive linemen on. A season that saw two of our top three corners go down. A few of our starting and veteran WRs. A lot of adversity faced by Jimbo, this staff and this team. Yes I know, other teams face adversity too. But after Colorado and Arkansas, I was worried how we would do. We ended up beating the No. 1 team in the country, Calzada improved over the season and we have a chance to go win 9 games for the second year in a row. Not what we (and for sure this team) were expecting.
But please do me a giant favor. Have eyes to see what is happening before us. Jimbo Fisher is taking Texas A&M to places that we have not been before. It is going to happen. I have absolutely zero doubt. Support this coaching staff and these players. Don't be the negative Nancy that bashes the team or the players on social media. Rally around these guys. Encourage them. We are closer than you think!
"Every adversity, every failure, every heartache carries with it the seed of an equal or greater benefit. Before success comes in any man's life, he is sure to meet with many temporary defeats, and, perhaps, some failure. When defeat overtakes a man, the easiest and most logical thing to do is to quit. That is exactly what the majority of men do. More than five hundred of the most successful men this country has ever known told the author their greatest success came just one step beyond the point at which defeat had overtaken them." -Napoleon Hill
Gig'em.
Never miss the latest news from TexAgs!
Join our free email list
PRESENTED BY