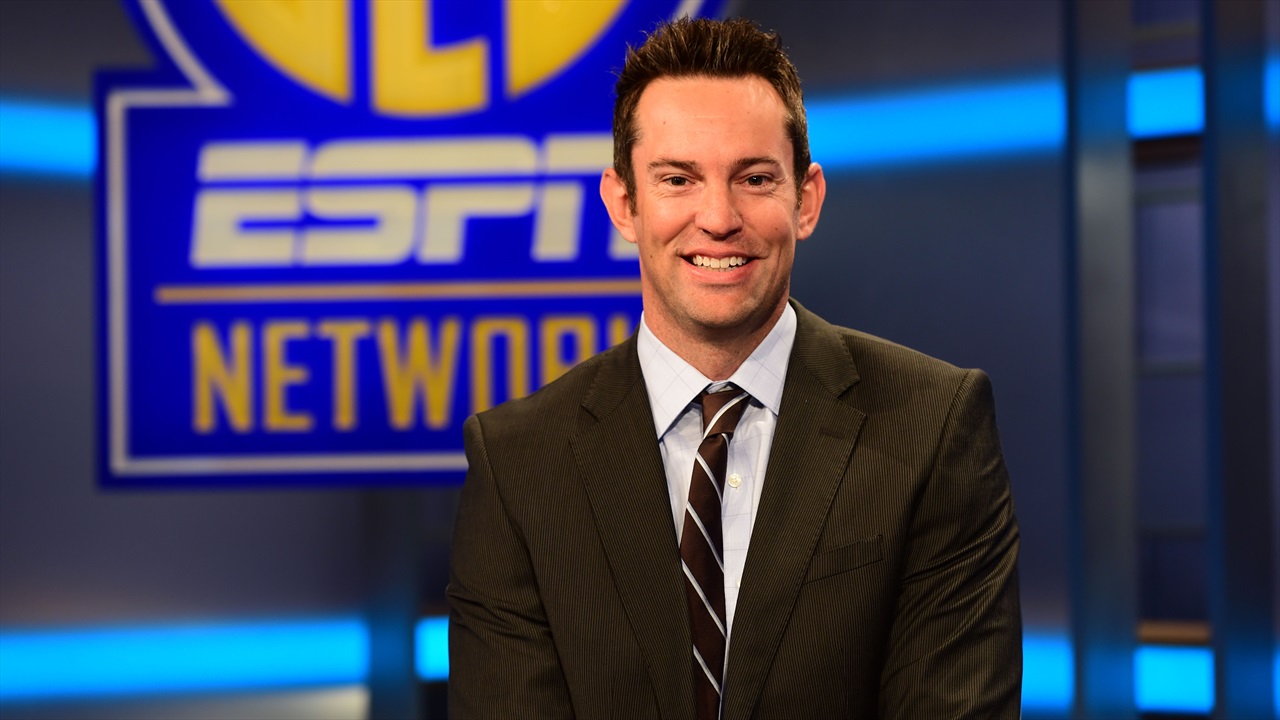 Texas A&M Football
SECN's Peter Burns on the job openings in Baton Rouge and Gainesville
---
Key notes from Peter Burns interview
Me and Chris Doering just finished our radio show, and we kept looking at each other like, "Who are you guys hiring?" It's just a sad state of affairs being an LSU and Florida fan right now.

The amount of raises that Jimmy Sexton is going to get his clients this year is incredible. I think Aggie fans should be happy they have Jimbo. Who out there feels like a can't-miss head coaching hire? This feels like as thin of a candidate list as there has been in a long time.

Everybody wants their teams to be really good right now. With the transfer portal, it allows mid-tier programs to get better overnight. Arkansas is a perfect example. It makes it tougher. There is a lot of parity in college football right now.

If you're Georgia, this is a gift because Florida is not going to be good for at least three years now. Georgia will have the easiest run out of any team, outside of Clemson in the ACC, for the next four to five years.

LSU is an average team, at best. Still, this team has a lot of guys that were around the 2019 team. It has not been fun for them through the pandemic season and the string-out year. This is a game that A&M should win easily and probably by two touchdowns. I'm not sure there is a "win one for the Gipper" mentality surrounding Ed Orgeron. This is a recruiting game where Jimbo could turn the tide for a couple of years if they could have a beat-down game in Tiger Stadium.

You share a border with LSU. The facilities are better at Texas A&M. Things are better in College Station than in Baton Rouge. If you win and win decisively, you can double down on your recruiting efforts. That's why I love what Jimbo Fisher said about being the dumbest person if he left for LSU. We're getting to a point where it's Alabama, Georgia, A&M and then everybody else. A&M has put itself in the conversation as one of the great five or six programs in all of college football right now.

I had Shane Beamer on my show this morning. He wakes up every morning and wants to be at South Carolina. That permeates through that facility. When I watch them, I noticed the little things. Everyone will be moving to the ball on defense. A guy gets pushed out of bounds, and eight guys are helping a teammate up. Beamer would kill to make this team good again. It showed on Saturday. Auburn is the better team. Beamer told me they ran the same running play eight times in a row because Auburn couldn't adjust to it. If South Carolina beats Clemson, outside of Kirby Smart, I'm not sure Beamer isn't the coach of the year.

The Texans thing with Bill O'Brien was such a disaster for so many different reasons. I'm fine if LSU hires him. I haven't dug into what he did at Penn State, but I know he did fine after the Sandusky scandal. Maybe it's OK to have a boring head coach that gets things done and will bring stability to the program. I'm not sure LSU can afford to bring a risky head coach because it has been wobbly for a while. They need stability, which is probably why they keep making a run at Jimbo Fisher because they see that being built in College Station.

I think Lane Kiffin could sell Jeff Lebby as the guy to Ole Miss if he leaves. Florida is a different tier than Ole Miss. It's also a lifestyle situation, and Kiffin likes it in Florida. I think his first coach would be Miami. He'd probably like the big city. He'd rather be the small fish in a big pond as opposed to a big fish in a small pond in most of these SEC cities right now. If Lane Kiffin goes to Florida, I'm not sure it would be a huge rebuild process. He could leave in two or three years, or are you looking for a guy that will be there for ten years?
Never miss the latest news from TexAgs!
Join our free email list