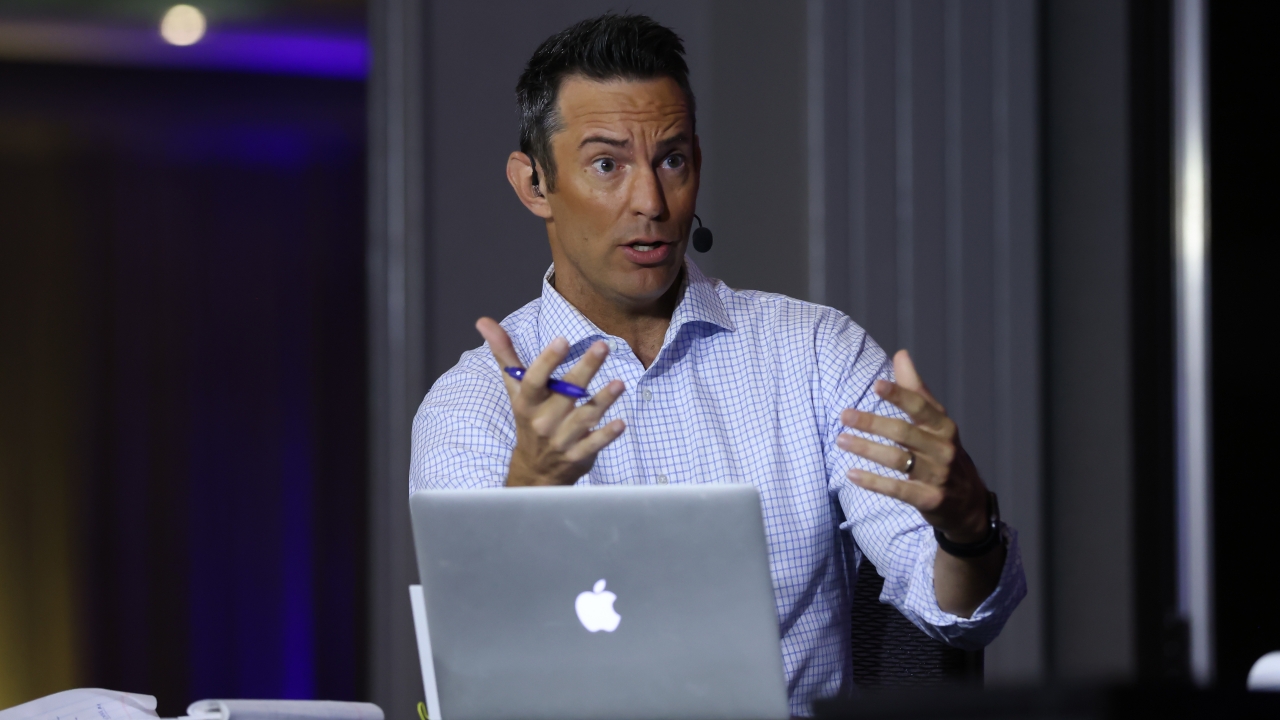 Texas A&M Football
SECN's Peter Burns discusses the biggest storylines around the SEC
---
Key notes from Peter Burns interview
Who would have thought two years ago we'd be talking about LSU-Texas A&M being about whether or not LSU would go to a bowl game? It has been a crazy couple of years.

LSU is a learning team. If you go back and look at the beginning of the season, we knew there would be some tough lessons with their new coordinators. Neither had called plays at any level. There is some talent on this team, and they play hard. They can't get out of their own way. Even though LSU was rolling, Jake Peetz calls a wildcat formation. A fumble changes the entire game. This team does not find ways and is not consistent enough.

Everyone asks who the LSU coach is going to be. There are a lot of rumors out of Baton Rouge about how they wanted to make Lincoln Riley say no. Think about Dave Aranda, who was the defensive coordinator that just beat Riley. Aranda, Riley and Mel Tucker are still in play. Jimbo Fisher's name is also going to continue to pop up.

The biggest takeaway was that I was surprised that Ole Miss could run against A&M's defense. With all of those guys up front, we thought it was Georgia-defense-like. I was also surprised by how the Ole Miss defense played. They held A&M under 20 points. This was kind of what you expected when you don't have your starting quarterback. I'm just shocked at how D.J. Durkin has changed his defense, and now Ole Miss is one of the most dangerous teams in college football.

Auburn was up 28-3, and only the Falcons could lose a game like that. Nope. It was Auburn. Doing it at home was shocking. It has been a rollercoaster first season for Bryan Harsin. To lose that game the way you did, you're probably going to lose to Alabama without Bo Nix, and you'll look at a 7-5 record and be disappointed with it. Like how the Aggies losing in Oxford this weekend takes the air out of it a little bit, that's how it feels in Auburn.

The question is: Who has Georgia beat? It does not matter. You can see what a championship-caliber defense looks like, and Georgia has that. Tennessee has one of the most explosive offenses in the country, especially in the first quarter. Georgia was punched in the mouth, but it was no big deal. They made adjustments and never really panicked. That was a perfect opponent for Georgia to play. How many explosive offenses are there in college football? Maybe Ohio State, but there are not like five or six track-meet teams that should concern the Georgia Bulldogs.

I kind of hope Texas is not bowl eligible. I like my friends at TexAgs, and it's also a good lesson for a lot of programs to learn. I know they weren't happy with Tom Herman, but it's not easy to keep turning over staff. Remember when Solich was fired at Nebraska? They haven't been right since then. I'm worried about how they're going to get it right in Austin as they enter the SEC. Texas is by far little brother right now, and there is no doubt about it.

Baylor and Dave Aranda's defense dialed in. Aranda has become a coaching Yoda that doesn't say a lot but is super smart. Mike Leach will wow you with his offense and his press conference comments. Aranda doesn't talk about anything but just builds great defenses. That defense at Baylor is rolling right now. What he has done in his first coaching job is a hell of a job.

We all thought Spencer Rattler would be a great quarterback, but that's never a sure thing. We want to crown these guys the "next Johnny Manziel," but Rattler is not that.

I want to see the College Football Playoff committee squirm a little bit. I want to see Cincinnati in the playoff. We're going to expand at some point, so let's see what it would look like if a Group of 5 team plays Georgia or Alabama at their top level. I'd rather see Cincinnati than Notre Dame because nobody needs the automatic bye of playing Notre Dame in the first round.
Never miss the latest news from TexAgs!
Join our free email list