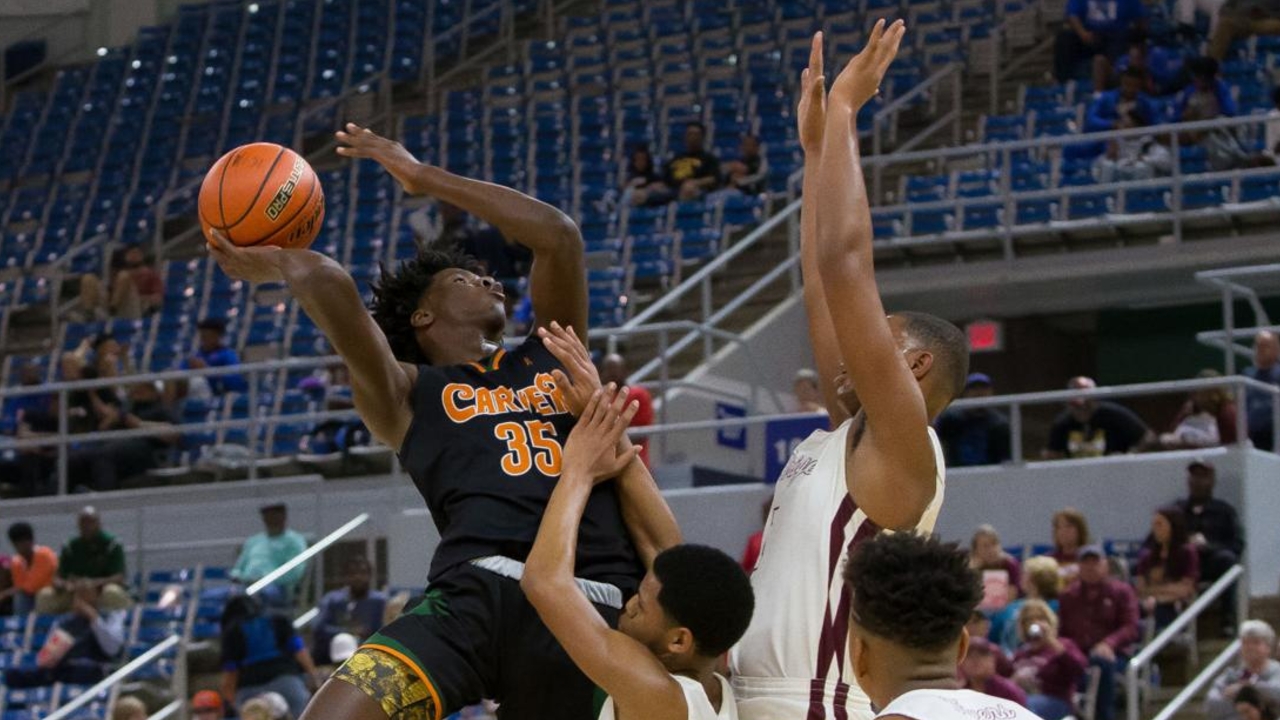 Photo by Rick Hickman/NOLA.com
New Orleans forward Solomon Washington commits to Texas A&M
---
Buzz and company have been hot and heavy on the recruiting trail, and this past weekend proved to be very productive for the 2022 recruiting class.
Following his visit to Aggieland, Solomon Washington has verbally committed to the Maroon and White.
The 6'7", 190-pounder from George Washington Carver Senior High School in New Orleans, Louisiana has seen his recruitment skyrocket since the summer with schools like Houston, Alabama, Memphis and LSU leading the way. Most of the SEC had Washington's name on their board, but the Aggies made it known from early in his recruitment that he was one of their top targets in 2022.
Scouting Report
Known as the "5 Star Stopper," Washington prides himself on defense and erasing scoring opportunities from his opponents. His long wingspan, active hands and feet, and never-ending motor make Washington a threat on defense, no matter where he's at on the court. He covers a lot of ground and has good awareness when rotating on the backside to help his teammates.
His athleticism on offense allows for highlight dunks in transition and numerous above-the-rim plays. He soars for rebounds and, like on defense, covers a lot of ground and stays active to find second-chance points and easy buckets.
Not known for his outside shooting, Washington has the potential to expand his game and become a threat from mid-range immediately as he has decent mechanics on his shot and from all accounts is very coachable.
Washington's ceiling is very high.
Future Roster
Washington is a guy who will add depth and talent to the small forward position and if there is ever a true "Buzz Williams" style of recruit, Washington falls directly in this category. He is an "outside dog" that plays with a high motor, concentrates on defense first and isn't going to back down in any situation.
If he continues to grow a few more inches and starts putting on some good pounds in the weight room, Washington could be a very good four-man for the Aggies for a handful of years.
Never miss the latest news from TexAgs!
Join our free email list