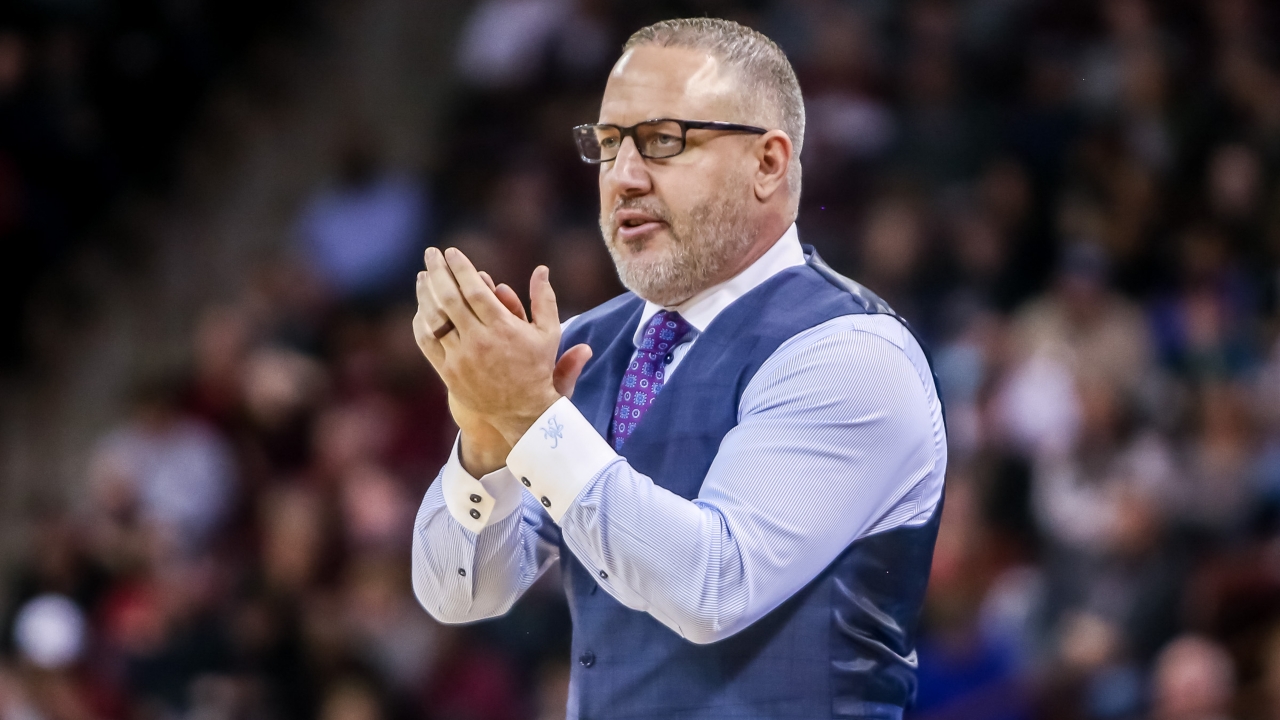 Photo by Jeff Blake-USA TODAY Sports
Texas A&M Basketball Recruiting
Seward CC guard Erik Pratt commits to Texas A&M basketball
---
Name: Erik Pratt‍
Height: 6'5"
Weight: 180 lbs
Position: Shooting Guard
Juco: Seward County College
http://instagr.am/p/CV-w221Lk75
Recruitment Process
The Aggies have added Erik Pratt to the roster. He's a 6'5" shooting guard from Seward County College and the second committed recruit in the 2022 class, along with point guard Amaree Abrams.
The lefty is originally from Florida, but with no collegiate basketball offers he wanted to entertain out of high school, Pratt decided to take the junior college route and play at Seward County.
After making waves last season, Pratt has been recruited mainly by smaller schools but recently received interest from Wichita State, Tulsa, DePaul and the likes.
Scouting report
As a freshman, he started all 18 games, averaged 13.9 points, shot 46.5 percent from long range and 43.8% from the field. He also grabbed 5.1 rebounds and 1.4 assists while averaging 30.6 minutes of action.
The 3-point field goal percentage is impressive for the simple fact that he took more than six 3-point attempts per game, with about 60 percent of his shots coming from long range.
This is significant as Buzz knows his teams in Aggieland have been poor shooting teams, and he will need to continue to increase the sharpshooters from long range in each recruiting class to play the style of basketball he intends to play.
He is a lefty guard that is very fluid with both hands. His strength is his long-range shooting, but Pratt does a good job of keeping defenders off-balanced by utilizing the dribble. When attacking off the dribble going to his left, he will oftentimes use his mid-range jumper, which (in my opinion) is a lost art these days. However, when going all the way to the rim, he is good at finishing with both his left and right.
Future Roster
I would expect Buzz and company to look for another shooter and another big in the 2022 class, but that will all depend on this year's team and who stays and who goes with all the transfer situations. The current roster is very young, and while I expect a transfer or maybe even two, we will have to wait and see what the future roster holds to accurately determine the recruiting landscape.
Never miss the latest news from TexAgs!
Join our free email list