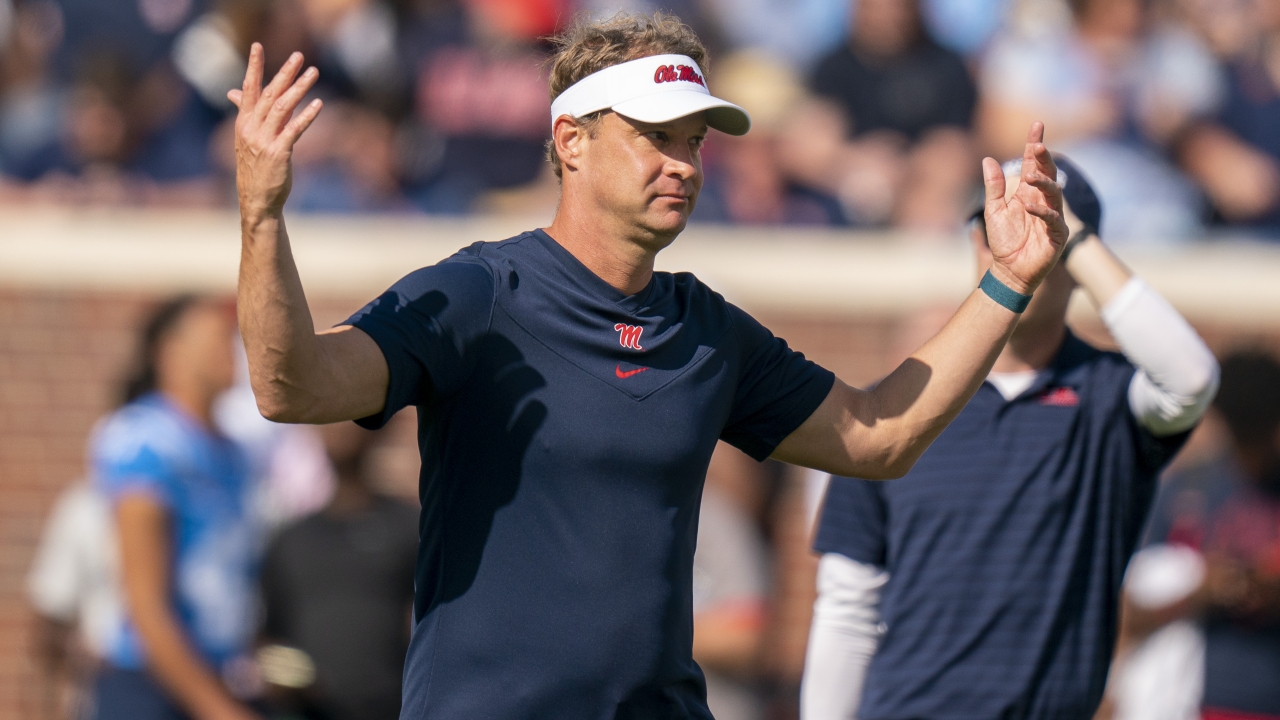 Photo by Marvin Gentry-USA TODAY Sports
Texas A&M Football
SEC Round-up: Grudge match teed up as Kiffin returns to Knoxville
---
The guilty, it is said, always go back to the scene of the crime.
That theory is supported by Ole Miss football coach Lane Kiffin returning to Knoxville to face Tennessee on Saturday.
True, Kiffin has already made one return to Knoxville since he jilted Tennessee for USC in January of 2009 after one season as the Volunteers head coach.
He was at Neyland Stadium as Alabama's offensive coordinator in 2014 and 2016. But returning as a coordinator versus as a head coach is different.
Had the Volunteers upset Alabama, that loss would have been put on Tide head coach Nick Saban. A Tennessee victory over Ole Miss is a direct measure of revenge against Kiffin.
Earlier this week Kiffin speculated that over time the Tennessee venom may not be as potent since his departure was more than a decade ago.
"I feel like it's gotten better over the years," Kiffin said. "Just in general and messing around on Twitter."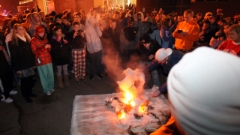 Adam Brimer/News Sentinel
"But I don't know. I still feel like it's one thing to say that until they jog out in a different color and then for the next three hours you need to beat them."
No doubt, the sold-out crowd at Neyland Stadium wants to see Kiffin get beat. College football fans have long memories and keep grudges.
Kiffin was hired to replace the fired Phillip Fulmer in November of 2008. Some of his first moves were to fire popular defensive coordinator John Chavis with his father, NFL legend Monte Kiffin.
Later, he pulled the scholarship offer from committed quarterback Tajh Boyd, who would go on to have a successful career at Clemson.
That could be forgiven. The Volunteers, who were 5-7 in '08, went 7-5 in the regular season under Kiffin. Three losses were by less than a touchdown. Alabama blocked a 44-yard field goal attempt on the final play to hold off the Vols, 12-10.
Even a Tennessee 37-14 Chick-Fil-A Bowl loss to Virginia Tech didn't turn the Volunteer population against Kiffin. He had made progress.
Then rumors began to swirl that Kiffin was considering USC. On Jan. 12 those rumors proved to be true.
Tennessee fans were irate. Coaches don't leave after one season, especially at Tennessee. Tennessee isn't a stepping stone job. Its two previous coaches — Johnny Majors and Fulmer — coached there a combined 33 seasons.
And you sure don't leave just three weeks before national signing day.
Then to add fuel to the fire of anger, Kiffin's coaches started phoning Tennessee commitments planning to enroll in January to persuade them to go USC instead.
They made the calls on phones provided by Tennessee.
Since Kiffin's departure, Tennessee has managed just four winning seasons in 11 years. The Volunteers have finished in the Top 25 rankings just twice. They were 22nd in 2015 and '16.
But now the Volunteers are 4-2 and hoping to build on consecutive victories over Missouri and South Carolina.
Those wins were sweet, but a third straight win would be sweeter. Because it would also be a loss for Kiffin.
Around the SEC
Who's hot: Reserve this category for the Georgia defense until the Bulldogs actually allow two touchdowns in a game. So far the defense has allowed just two touchdowns all season. Georgia's defense has surrendered 27 points (one touchdown was a pick-six by UAB). Every other SEC team has allowed more points than that in at least one game.
Who's not: What is happening in Baton Rouge? The Tigers have lost two games in a row. That's not all they've lost. Receiver Kayshon Boutte, the Tigers' best offensive player, will miss the remainder of the season with a lower leg injury sustained in a loss to Kentucky. Two days after Boutte's loss was confirmed, the Tigers announced cornerback Eli Ricks would undergo shoulder surgery and miss the rest of the season. Ricks may have been the Tigers' top defensive player because star cornerback Derek Stingley has missed three games with a foot injury. He's unlikely to return. It's been a tough year for the Tigers. Defensive end Andre Anthony and linebacker Jared Small are also out. Quarterback Myles Brennan broke an arm in August and hasn't played this season. Also, defensive end Ali Gaye, defensive tackle Joseph Evans and safety Major Burns are out for the game against Florida on Saturday. There have also been reports of other players missing practice.
Keep an eye on: Texas A&M running back Isaiah Spiller could be in for a big performance. Spiller is fourth in the SEC with 486 rushing yards. He has a chance to vault in those standings. The Aggies face Missouri, which statistically has the nation's worst run defense. The Tigers are allowing an average of 288.3 rushing yards per game. Kentucky's Christian Rodriguez had his career-high rushing total (207 yards) against Missouri. So did Boston College's Pat Garwo (175) and Tennessee's Tiyon Evans (156). Spiller could too. His career-high is 217 yards against Texas-San Antonio in 2019.
The pressure is on: Alabama Defensive Coordinator Pete Golding has become a scapegoat and target of derision after the Crimson's Tide's 41-38 loss to Texas A&M. Radio talk shows and message boards have been bombarded with calls for Golding's ousting. Former Alabama All-SEC linebacker Marvin Constant is even selling "Fire Pete" T-shirts. If that's not bad enough, Golding next faces Mississippi State. Coach Mike Leach has had an extra week to prepare for Alabama's defense.
Best matchup: Kentucky's offensive line, known as the "Big Blue Wall" features three starters from last year's line that was among the SEC's best. It was further solidified by the addition of LSU transfer Dare Rosenthal at tackle. The Wildcats are averaging 214 rushing yards behind that line. However, they face the task of blocking Georgia's defensive front, which is arguably the best in the nation. Georgia is ranked fourth in the nation in run defense and fifth in sacks with 22.
Never miss the latest news from TexAgs!
Join our free email list