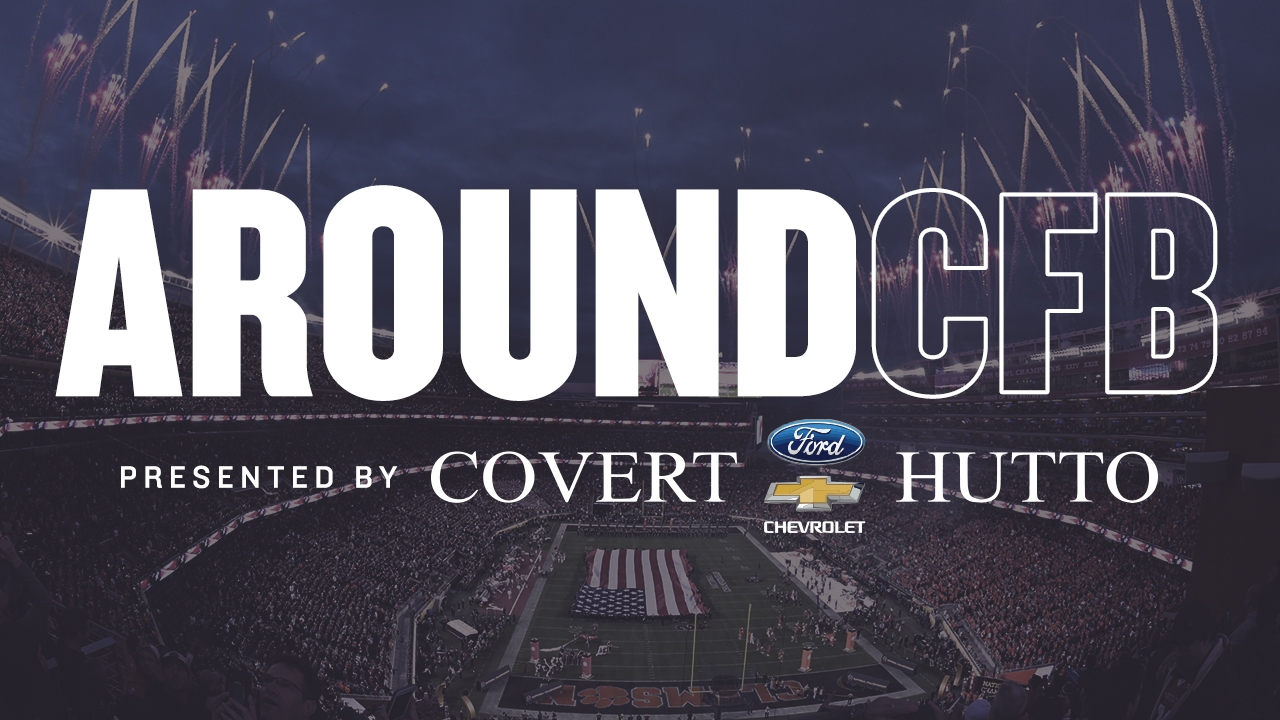 Photo by Kirby Lee-USA TODAY Sports
Texas A&M Football
Around CFB: A weird college football season gets weirder
---
Midway through the 2021 college football campaign, it's becoming apparent this season is absolutely bizarre.
USC fired coach Clay Helton after two games. LSU coach Ed Orgeron's job is in jeopardy two years after winning a national championship. Kentucky and Wake Forest are unbeaten. Clemson, Ohio State, Alabama and Notre Dame are not.
This is shaping up as the most schizophrenic season since 2007.
You remember that crazy year, don't you? It started off with Appalachian State blocking a late field goal to beat Michigan, 34-32.
The season steadily got crazier. Alabama lost to ULM. Teams ranked in the Top 5 were beaten 13 times that season. The No. 2 ranking was particularly precarious.
No. 2 USC lost to 41-point underdog Stanford 24-3 on Oct. 6.
No. 2 Cal lost to Oregon State 31-28 on Oct. 13.
No. 2 South Florida lost to Rutgers 30-27 on Oct. 18.
No. 2 Boston College lost to Florida State 27-17 on Nov. 3.
No. 2 Oregon lost to Arizona 34-24 on Nov. 15
No. 2 Kansas lost to No. 4 Missouri 36-28 on Nov. 24.
No. 2 West Virginia lost to Pitt 13-9 on Dec. 1.
Seeing Kansas ranked No. 2 was crazy enough, but that season would get even crazier.
A continued rash of upsets in the final weeks left the country wondering what two teams would be selected to play for the national championship.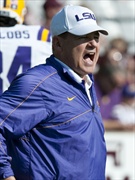 Andrew Kilzer
Then, LSU coach Les Miles — in a rare instance of making a coherent statement — pointed out his 11-2 SEC champion Tigers had lost to Kentucky and Arkansas in overtime. He argued that LSU was undefeated in regulation.
And somehow the country bought it. It was as if the O.J. Simpson jury had been assembled as a selection committee.
LSU went on to defeat Ohio State, which had lost at home to Illinois in November, to become the only two-loss national champion.
Circle back to this crazy season. Could a two-loss team even get in the College Football Playoff?
At the midway point, there are 13 undefeated teams and 11 Power 5 teams with one loss. The numbers in both categories will dwindle dramatically as more competitive opponents, arch rivals and conference championship games are played in the second half of the season.
Ohio State could suffer another loss, still win the Big Ten championship and hope to sneak into the playoff.
What if Alabama wins out in the regular season and has a close loss to Georgia in the SEC Championship game? Would anyone really believe Oklahoma or Wake Forest — perhaps unbeaten in anemic conferences — is better than Alabama?
Then, there's Texas A&M. The Aggies could finish 10-2 and with a little — OK, a whole lot — of luck get into the SEC championship game.
If they upset Georgia (assuming Georgia beats Kentucky), the two-loss SEC champion Aggies would have victories over two teams ranked No. 1. How could the selection committee ignore that?
Admittedly, none of those scenarios are likely to play out. It's highly doubtful a two-loss team can get into the playoff field.
But crazier things have happened. They did in 2007. Unfortunately, A&M's two losses were not in overtime.
Heisman watch (if my ballot was due today)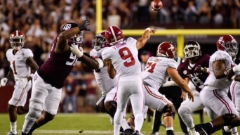 Jamie Maury, TexAgs
1. Bryce Young, Alabama, QB: Despite a 41-38 loss to Texas A&M, Young still passed for 369 yards and 3 touchdowns. On the season, he's completing 69.4 percent of his attempts for 1,734 yards and 20 touchdowns with 3 interceptions.
2. Matt Corral, Ole Miss, QB: He had another stellar showing in a 52-51 victory over Arkansas. Corral passed for 287 yards and 2 touchdowns and rushed for 94 yards and 2 touchdowns. Overall, he's passed for 1,497 yards and 12 TDs, while rushing for 255 yards and 8 scores.
3. Desmond Ridder, Cincinnati, QB: Ridder threw for 259 yards and 3 touchdowns in a 52-3 blowout win over Temple. Thus far, he's completing 65.5 percent of his passing attempts for 1,304 yards and 12 touchdowns with 2 interceptions. He's also rushed for 104 yards and 3 TDs.
4. Kenneth Walker, Michigan State, RB: The nation's leading rusher ran for 233 yards in a 31-13 victory over Rutgers. That included a 94-yard touchdown run. Walker has amassed 913 yards with 9 TDs. He's also caught 4 passes with one going for a score.
5. C.J. Stroud, Ohio State, QB: Stroud has thrown 5 touchdown passes in back-to-back games. Last week he passed for 406 yards and 5 scores in a 66-16 rout of Maryland. Through five games, he's completing 66.2 percent of his passing attempts for 1,699 yards and 18 touchdowns with 3 interceptions.
Predicted playoff participants
1. Georgia: The Bulldogs defense is suffocating, allowing only two touchdowns through six games. The Bulldogs could score just 2 touchdowns and still expect to win.
2. Ohio State: Should the Buckeyes win out they would claim victories over four opponents currently ranked in the Top Ten. I wouldn't bet against them.
3. Alabama: Does anyone think the Tide won't bounce back from its loss to Texas A&M and finish strong?
4. Cincinnati: The Bearcats appear more likely to finish unbeaten than Wake Forest and Oklahoma.
Games to watch
No. 11 Kentucky at No. 1 Georgia: Who knew this would be a clash of unbeaten teams. A de facto SEC East championship game?
No. 12 Oklahoma State at No. 25 Texas: Longhorns have to overcome Cowboys and the stigma of blowing a big lead to Oklahoma last week.
Auburn at No. 17 Arkansas: Auburn got a controversial victory over the Razorbacks last season. This year should be close again but maybe without controversy.
No. 20 Florida at LSU: A great rivalry. Could a loss mean the end for LSU coach Ed Orgeron?
No. 18 Arizona State at Utah: Two Pac-12 West rivals are both unbeaten in conference play. A win gives Arizona State a huge edge in race for Pac-12 championship game.
Never miss the latest news from TexAgs!
Join our free email list
PRESENTED BY