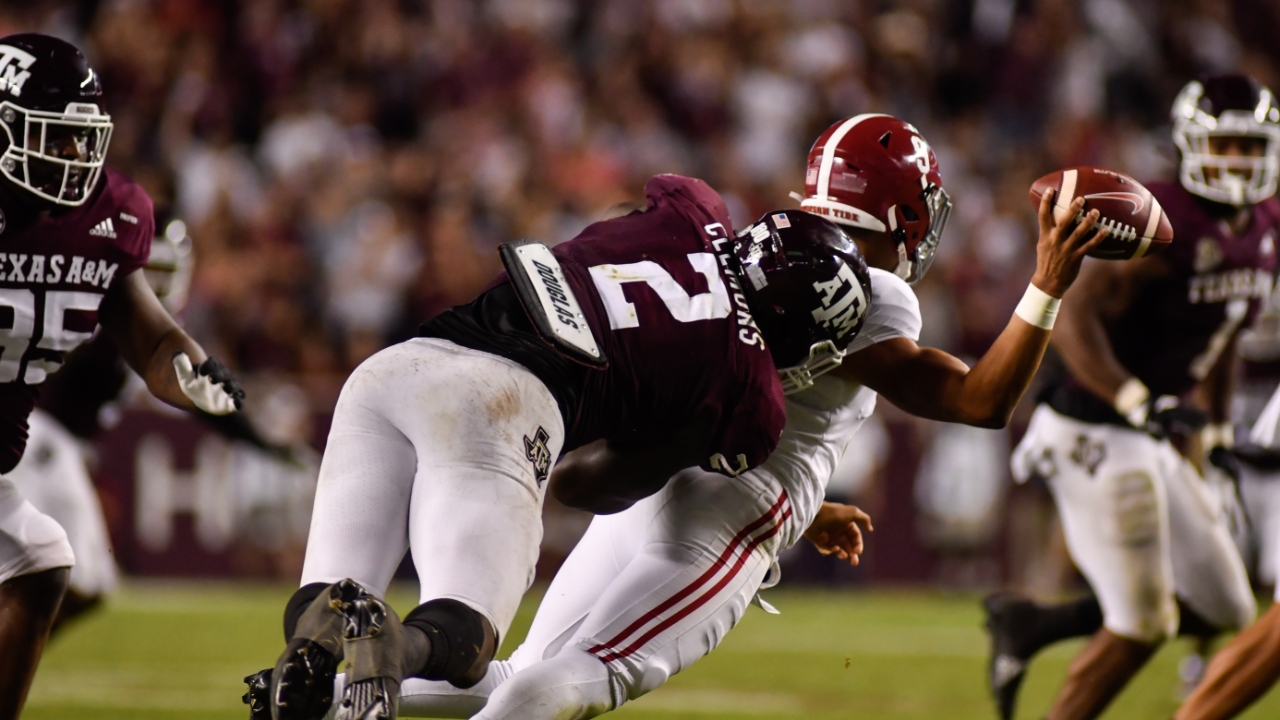 Photo by Jamie Maury, TexAgs
Texas A&M Football
Learned, Loved, Loathed: Texas A&M 41, Alabama 38
---
Zach, sacks and kickoff brought back.
That's just a small sample of the things to love from Texas A&M's 41-38 Southeastern Conference football victory over No. 1 Alabama on Saturday night.
Quarterback Zach Calzada had the best game of his career. The pass rush generated multiple sacks. Devon Achane returned a kickoff for a big touchdown.
There was so much more. Aggies had to love what they learned about the resolve of their team, too.
Here's a look at what was learned, loved and even loathed.
What I learned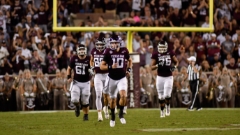 Jamie Maury, TexAgs
Zach Calzada is strong-minded: He had become a target for derision for struggles in previous games. He knew he was being blamed for losses. He knew he had not played well. Calzada could have buckled under the pressure and scrutiny. Instead, he engineered what will be one of A&M's most memorable victories. He completed his first 10 passes, went on to pass for 285 yards and three touchdowns and led the Aggies on two crucial drives in the final five minutes for a game-tying touchdown and game-winning field goal.
A 10-win season remains an achievable goal: Some teams with high preseason expectations might fold after a disappointing start. The Aggies obviously did not. They bounced back from consecutive losses to pull off the most stunning upset of the college football season. That victory improves A&M to 4-2. It also surely provides a surge of confidence for the remainder of the season. Ainias Smith said in a postgame press conference that A&M's goal is still to win the national championship. That's unlikely with two losses, but the Aggies have a realistic shot at double-digit victories.
Tyrel Dodson won a bet: The former Aggies and current Buffalo Bills linebacker was among several ex-players making celebratory tweets after the A&M victory. Dodson tweeted: Wow. Aggieland is lit. Good win Ags. He added: @stefondiggs I need MY MONEY.
Bonus … Nick Saban can lose to a former assistant: The Alabama coach had been 24-0 against opponents coached by his former assistants. Jimbo Fisher made him 24-1.
What I loved
The pass rush: The Aggies sacked Alabama quarterback Bryce Young four times and were credited with five quarterback hurries. Ends Micheal Clemons and Tyree Johnson led the charge. Johnson got two sacks. Clemons got one and three hurries. Meanwhile, defensive coordinator Mike Elko expertly called an array of blitzes that routinely kept Young under duress.
The offensive line effort: Fisher juggled the offensive line again. Kenyon Green moved back out to left tackle. Blake Trainor started at guard. True freshmen Reuben Fatheree and Bryce Foster and sophomore Layden Robinson completed the line. The line did not surrender a sack and allowed for an efficient running game. They were also flagged for just one penalty.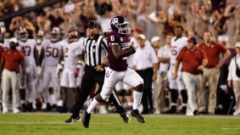 Jamie Maury, TexAgs
Devon Achane's 96-yard kickoff return: It was just a matter of time before the mercurial Achane would score on a kickoff return. His first score via return came in the nick of time. Alabama had just blocked a punt for a touchdown to cut A&M's lead to 24-17 midway through the third quarter. The Tide had momentum. Then, Achane took it back. He attacked the middle of the field, picked up a block and then angled to his left to break into the open field. No one was going to catch the world-class sprinter from behind. Achane was just at the 50-yard line when Jalen Preston raised his hand to indicate a touchdown.
Bonus … A&M forcing turnovers: Leon O'Neal recovered an Alabama fumble at the Tide's 41-yard line late in the first quarter. That led to a touchdown to give the Aggies a 17-7 lead. Also, safety Demani Richardson made a spectacular interception in the end zone to deny the Tide a touchdown early in the second quarter.
What I loathed
Little or no protection on the blocked punt: Alabama was hinting at a full-scale rush as Nik Constantinou lined up to punt from his own 10-yard line. Crimson Tide players stormed through the A&M line so fast that Alabama's Ja'Corey Brooks almost blocked the punt before the football launched off Constantinou's foot. The football caromed into the end zone where King Mwikuta recovered it for a touchdown.
Tyreek Chappell's late hit penalty: Alabama would have faced a third-and-10 situation after Bryce Young was pressured into overthrowing John Metchie on the sideline, but well after the football had sailed past, Chappell hit Metchie in the back. The late hit netted Alabama 15 yards and a first down. Chappell is a true freshman and playing a solid corner in place of injured Myles Jones and Brian George, so he gets a pass. This time.
Those who doubted the Aggies: A&M was a double-digit underdog. Few, if anybody, outside of the locker room gave A&M a chance to defeat Alabama. Most expected a blowout. I was among them. Here's to self-loathing.
Never miss the latest news from TexAgs!
Join our free email list