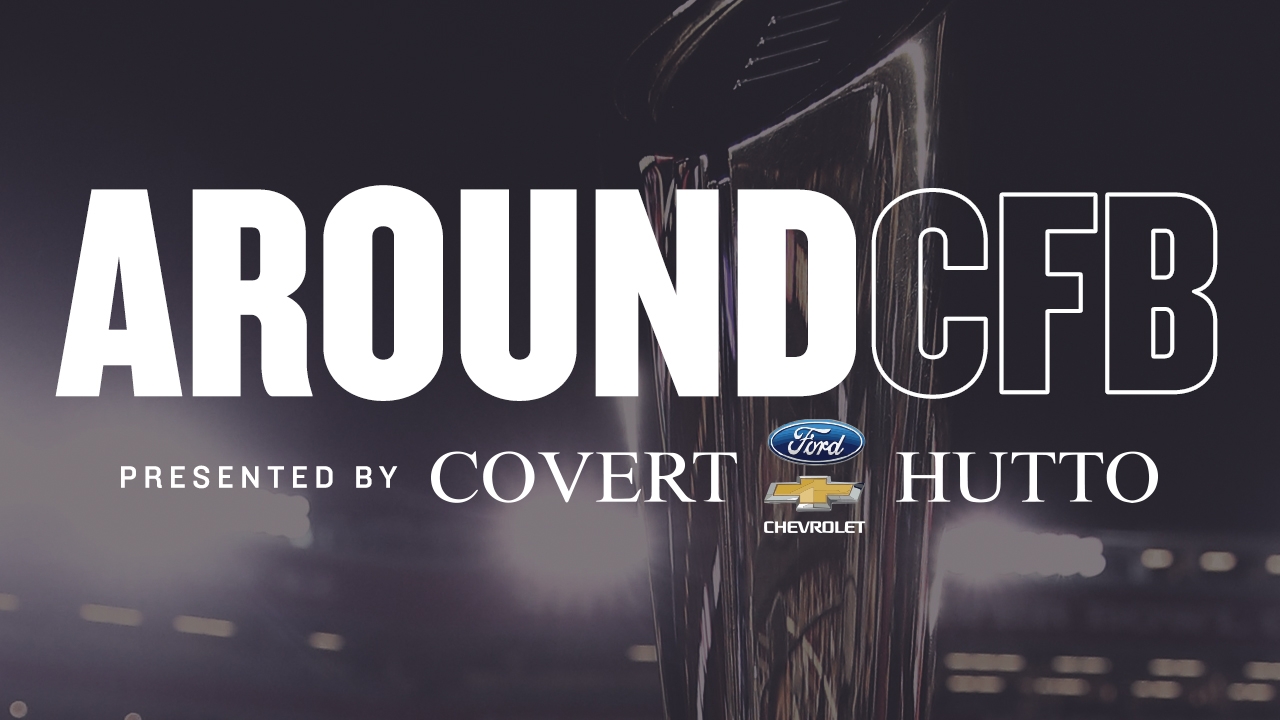 Photo by Mark Rebilas-USA TODAY Sports
Texas A&M Football
Around CFB: Unfamiliar season could open door for Cincinnati to make playoff
---
Clemson is out of the college football rankings' top ten for the time in 97 weeks. Iowa State is unranked. Texas A&M is underachieving. Oklahoma may be the most unimpressive unbeaten team in America.
If there ever was a season for a "Group of Five" team to crash the College Football Playoff party, this is it. And if there was ever a week to make a statement to that end…well, this is it.
Although the CFP standings won't be released until Nov. 2, seventh-ranked Cincinnati (3-0) is generally viewed as the "Group of Five" team with the best chance to get in.
The Bearcats can greatly enhance those chances with a victory over No. 9 Notre Dame on Saturday. It matters not that Notre Dame has also been less-than-impressive.
The Irish needed overtime to defeat winless Florida State by a field goal. They had to rally with a touchdown in the final minutes for a three-point victory over Toledo, who also has lost to Colorado State.
But Notre Dame's name still carries weight, as Texas A&M was reminded by the CFP selection committee last year.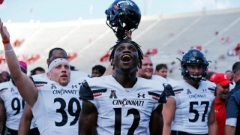 TexAgs
Last year the national media seemed to take on a pet project to get Cincinnati in the playoff even though the unbeaten Bearcats had a soft regular-season schedule and narrowly defeated UCF and Tulsa.
Quarterback Desmond Ridder and a good defense that allowed one touchdown or less in five games was a great underdog story. Proponents pointed to a 24-21 Chick-Fil-A Bowl loss to Georgia as evidence Cincinnati was a bona fide playoff contender. Never mind, Georgia wasn't in the playoff, either.
Ridder is still leading the Bearcats. The defense is still good. Cincinnati is again unbeaten, this time with a victory over Big Ten also-ran Indiana.
If the Bearcats could beat Notre Dame and finish the regular reason unbeaten, they might actually have a valid argument for CFP inclusion.
Especially if some traditional Power Five heavyweights continue to disappoint.
Heisman Watch (If my ballot was due today)
1. Bryce Young, Alabama, QB: Okay, so it was 1-3 Southern Miss, but Young's performance was still outstanding. He completed 20 of 22 passes for 313 yards and five touchdowns. Young now has 1,125 yards and 15 touchdowns with one interception.
2. Matt Corral, Ole Miss, QB: The Rebels were idle worshipping last week as they prepare for Alabama. Corral can give his candidacy a huge boost by winning this weekend. He's already a serious candidate with 1,006 passing yards and nine touchdowns. He's also rushed for 158 yards and five touchdowns.
3. K.J. Jefferson, Arkansas, QB: Why not? Jefferson starred in a 20-10 victory over then-No. 7 Texas A&M. He only completed seven passes but accounted for 212 yards. That included touchdowns of 85 and 48 yards. He also rushed for 50. Thus far, Jefferson has passed for 844 yards and six TDs, while rushing for 230 yards and two TDs. Quite frankly, there aren't any better candidates.
4. Kenneth Walker, Michigan State, RB: His outside chances were damaged with a pedestrian 61 yards on 19 carries in an overtime victory over Nebraska. Yet, Walker still leads the nation in rushing with 554 yards. He also averages 7.3 yards per carry and has five TDs.
5. Demond Ridder, Cincinnati, QB: He cannot yet be considered a strong contender because Heismans aren't won against Miami (Ohio), Murray State and Indiana. Ridder gets a chance to make a big impression this week against Notre Dame. So far, he's been functional. He has passed for 748 yards and seven TDs and rushed for 72 yards and two TDs.
Predicted Playoff Participants
1. Alabama: It's true the Tide are more vulnerable than usual. It's also true the 'Bama is the only team with a victory over a current top ten ranked opponent.
2. Georgia: The Bulldogs lead the nation in scoring defense. They've allowed just two touchdowns on the season and no more than 13 points.
3. Oregon: The unbeaten Ducks are good, but I'm betting they're not good enough to finish unbeaten.
4. Ohio State: The Buckeyes are rightly questioned for having a loss. But that loss was by a touchdown to Oregon. Meanwhile, Big Ten rivals Penn State and Iowa are being hailed. But Penn State's best victory was over Auburn, who narrowly escaped Georgia State. Iowa's big win was over Iowa State, who just lost to Baylor.
This week's best matchups
No. 12 Ole Miss at No. 1 Alabama: Last year's game was a shutout that Alabama won by two touchdowns. This could be an even closer shoot-out.
No. 8 Arkansas at No. 2 Georgia: The surging Razorbacks must avoid a hangover from the win over Texas A&M. They must also avoid turnovers against Georgia's defense, which has already claimed seven interceptions.
No. 7 Cincinnati at No. 9 Notre Dame: The Bearcats aim to prove they belong in the CFB playoff. Of course, so does Notre Dame. Both get a chance to make statements.
No. 10 Florida at Kentucky: The Gators buried Tennessee last week. Winning will be more difficult against 4-0 Kentucky, which is no longer a pushover for them.
No. 21 Baylor at No. 19 Oklahoma State: The Big 12 now appears so wide open that the winner has an inside track at the championship game.
Never miss the latest news from TexAgs!
Join our free email list
PRESENTED BY