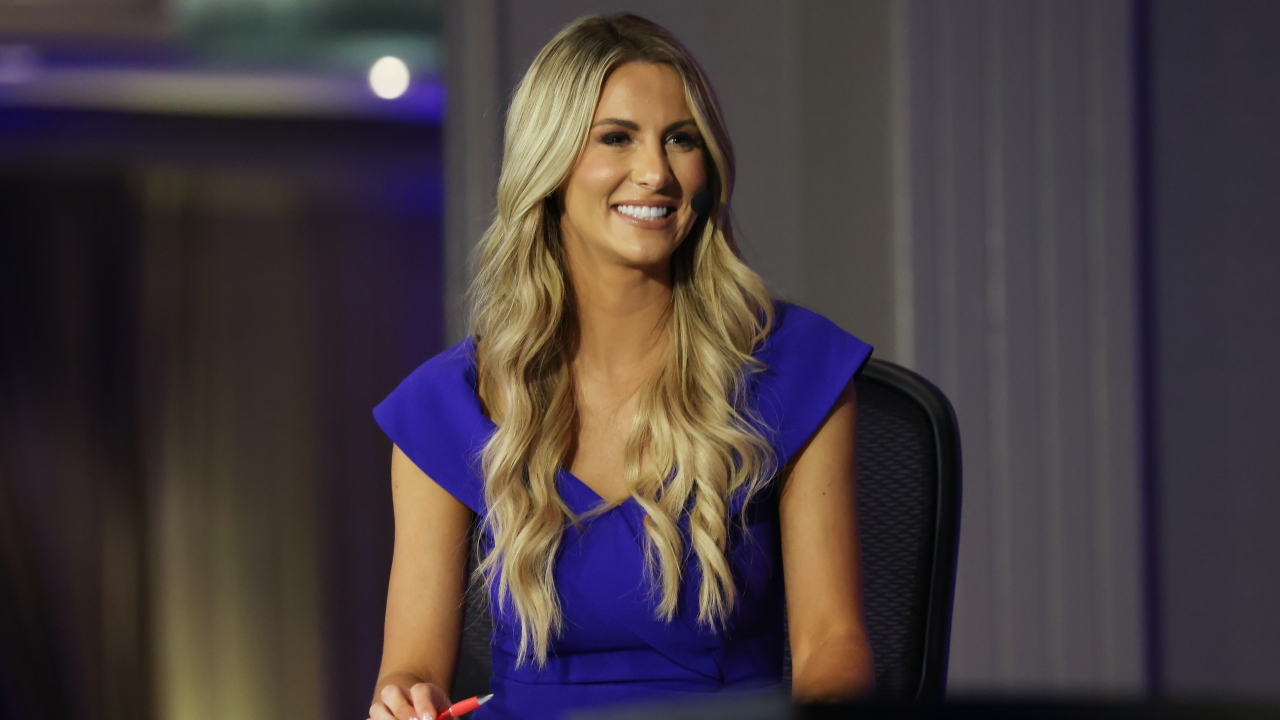 Texas A&M Football
ESPN's Laura Rutledge talks Texas A&M, Week Two around the country
---
Key notes from Laura Rutledge interview
I think A&M left too many points out there, but there is still plenty to be excited about. To see the physicality out of the defense, it just proves that will be a strength for them again this year. Haynes King made some mistakes, but he looked good. It's nice how the schedule works out to get his feet wet at home and on the road.

A lot of these guys haven't played in front of a packed crowd, so getting used to the jitters and the noise factor with the communication will get worked out this week and next week. There is a lot to be excited about with Texas A&M.

The Aggies are a three-pronged threat offensively, and not many teams can say that. Then you throw in Jalen Wydermyer. There are so many options there. You have Isaiah Spiller in the run game; somebody you can rely on to make the offense go. Even though offenses in the SEC have stretched out and evolved more, the tone is still set in the run game. That gives A&M a key advantage to be able to run the ball.

Everyone is still really high on A&M at the SEC Network. A lot of us expected LSU to be better. In the west, obviously, Alabama is king. The question is who can threaten Alabama. Goung into week one, some said LSU and others said A&M. For LSU to run into some issues with UCLA is interesting. I think some people are going to slot A&M higher, especially those that had LSU a bit higher than them. A&M's defense is a strong point of their team, and if you're going to beat Alabama, you have to do it defensively. For A&M, relying on their defense against Alabama is key. That's a winnable game, especially with it being at home.

It's just one game. It's hard not to read too much into it because we've finally seen these teams back in action. People are saying Clemson is terrible, but I don't think their offense is going to be bad. Clemson is not a bad team. Georgia was just so strong defensively. It's a prisoner of the moment time in the season. There is so much time for these teams to figure things out. There is a lot to be said about last year being bizarre and the time leading up to games being different than they'll see going forward.

Alabama is remarkable. I have to be honest. I heard good things about Bryce Young, and I always thought he was talented. I was beyond impressed with how he performed against Miami. People want to know if this is about Alabam being great or Miami not being great, and I think the truth is somewhere in the middle. I get it that Alabama keeps reloading from a player standpoint, but the offense scheme looks almost the same as before even though Steve Sarkisian is now at Texas. Defensively, I think they're going to be hurt by a couple of injuries, but I think they're in a good spot with Henry To'o To'o calling the shots. Alabama is the team to beat in college football.

I do think there is a quarterback controversy in Gainesville, but I also don't. I think Emory Jones should still be the starting quarterback. Anthony Richardson has the skill set, but he doesn't see the game like Jones does. He's not ready yet. It'll be interesting to see in Week Three vs. Alabama. The other thing that's key is that Kyle Pitts and Kadarius Toney are gone; they don't have those weapons. It makes things difficult for how they're trying to scheme things up.

Last time I looked, Texas is like a touchdown favorite over Arkansas. I think it will be closer than that. I'm in Fayetteville this weekend. This is it for these fans. They've sold out the stadium, and they're going to do everything they can to win this game. This is their season. The pressure is probably more on Texas. Arkansas kind of relishes in this kind of moment. This is a Sam Pittman-led team: Super scrappy. They did not look good last week vs. Rice, and I'm concerned about Trelon Burks being banged up. Maybe he breaks out in this game. I'd lean towards Texas, but I think Arkansas has a chance here. I would not be surprised is people on SEC Nation tomorrow morning pick Arkansas.

Dak Prescott looked unbelievable. To think about what he's been through, for him to do what he did was just remarkable. So much of the conversation around Dak is whether or not he's really elite and deserves this kind of money. For him to sign that deal, come back from injury and look that good against the Super Bowl champions is no joke. I'm really impressed with Dak. We knew the Cowboys' defense was not going to be good, but at this point, if you're not picking Dallas to win the NFC East, you might be wrong.
Never miss the latest news from TexAgs!
Join our free email list