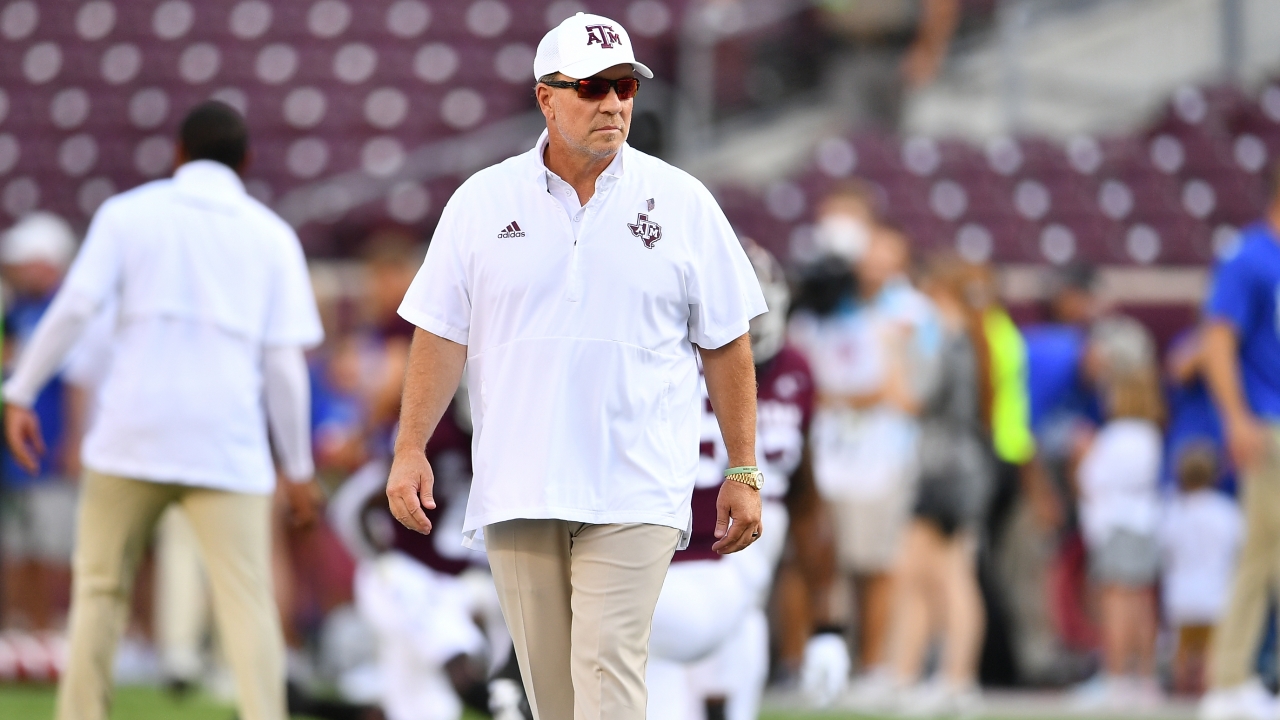 Texas A&M Football
Landry: Expect A&M to progress as a result of teachable moments
---
Key notes from Chris Landry interview
I thought the plan was to let Haynes King be aggressive. We touched last week that Kent State's defense was not very good. There were opportunities to let him go play. I think letting him loose in a game like that was something they wanted to do to give him confidence. There are some teachable moments, and you can't have turnovers in the SEC. There are things he has to get a little bit better with. He needs to learn to look off receivers. You want to give him some half-field reads where it's a little bit easier on him. There are some things that can cause the ball to be inaccurate. You can see the mobility and their plan with him. I'm curious to see the progression, but the track record is there. Of course, there will be growing pains throughout the year, but it should be interesting to watch.

Last year's Vanderbilt teams would've beaten this year's Kent State team. This year's Vanderbilt team is a mess.

Caleb Chapman is very effective off the line of scrimmage. They'll be able to work him vertically. With his ability to go deep, that's fine. How they work Haynes is interesting. When you're working out of a three, five, seven-step drop, the routes are timing-based with the drop. It's about how receivers get back to the quarterback and finish their routes. The improvisational part comes in there. Chapman has the ability to beat tight coverage on the outside. He did a good job of spotting up, and he has good ball-tracking skills. He has the ability.

I'm interested to see Chase Lane's development. Ainias Smith can work the middle of the field with great run-after-catch capabilities. I think he's going to have a great year. He gives a play-making ability, and teams are going to have to defend that, which will open things up deep.

Colorado is a tough game. I thought Karl Dorrell did a great job last year, considering how late Mel Tucker left for Michigan State. I was impressed with the job he did. They're tough, which is part of the DNA Tucker left. They'll run the ball. It's going to be a step-up in terms of who they have to block. It'll be a good step for A&M to see where they are. We'll see the offensive line get tested more. We'll see some next-level pressures, so that will test the protection. It'll be fun to watch from a developmental standpoint to see how they handle it. From a talent level and a preparation level, I think A&M will be fine.

You mentioned the Vanderbilt game last year, and I can only imagine there was a meltdown in Aggieland after that game. Don't overreact to first-week games. I think well-coached teams get better progressively, and we'll see improvements this week. I thought the defense played well, and they didn't play a bad offense. This A&M defense is good, and they have a chance to be really good. If not carry, the defense will have to lead this team through the first half of the year as the offense grows.

I think Leon O'Neal has a chance to play in the NFL. He's a talented guy who does a good job of flipping his hips. He tracks the ball well. We'll see. Leon is a high-energy guy, and in coverage, he has the mentality of challenging a guy. I think he's a very talented young man. His best football is in front of him, and he's one of the guys in the film grade that was really impressive.

The basic concept of defense is seven gaps you have to control. It's about gap control, assignment football. When you have an impact player on the defensive line, it impacts everyone else. When you have two, then you start giving people problems because you can shift protection. You have to take away what you can do vertically to defend against them because you have to match protection. Then the coverage game gets easier. It's where Alabama and Georgia are defensively, and that's where A&M is trying to get. Micheal Clemons coming back this week is only going to make this defense more formidable to block. They can run and make plays in pursuit, but controlling the run is a huge fact. I think Clemons will be a huge factor.

I've known Chip Kelly for a while. People didn't understand when he didn't take the Florida job. He likes to be anonymous, which he can in LA. He can build it in his own image, and he has been building towards this at UCLA. They're going to be really good and will be a factor in the Pac-12. The reason why it was such an embarrassing performance for LSU is because they're really talented. UCLA is good.

LSU is a mess. I've known Ed Orgeron for 35 years. I like him. He's a recruiter. He's so dependent on his assistants. Xs-and-Os guys are the best at defending or attacking. With Ed, he struck it with Joe Burrow, Joe Brady and Dave Aranda. That team could lead itself with Ed motivating. When you have to make changes and don't make the right hires, it's a disaster. When you hire Bo Pelini with a different scheme and style, everyone has to adjust. When Bill O'Brien came in, he adjusted to how they do it at Alabama. LSU has some young coordinators who have a chance to become good coaches, but that's not a learn-on-the-job place. There is a lot of chaos, and against a tough schedule, it'll be interesting to see how it plays out.
Never miss the latest news from TexAgs!
Join our free email list