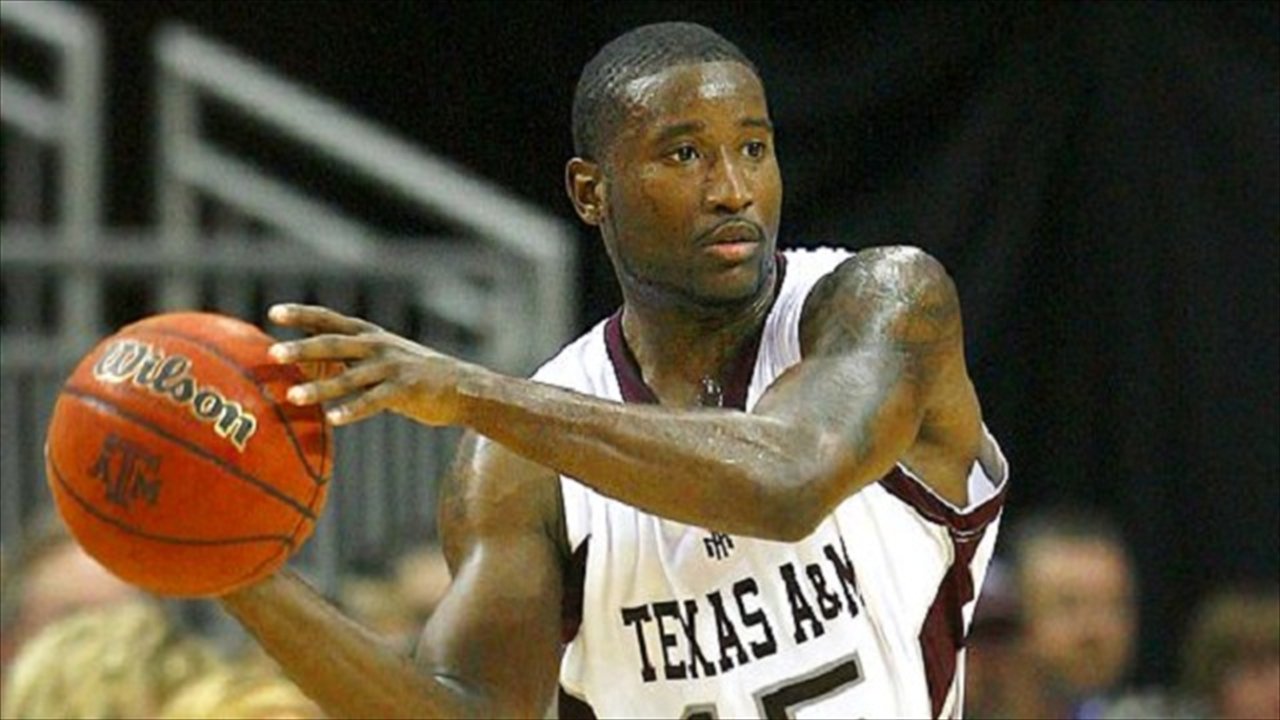 Texas A&M Basketball
D-Sloan talks NBA dream, A&M hoops & 'The Baptism' w/ TexAgs
---
Notes from Donald Sloan Interview
* Looks back on how long of a journey it has been since losing to Nebraska in 2010, Derrick Roland's injury and doing interviews in the hallways of Reed Arena with Gabe. It seems like it has been forever, but in actuality, it hasn't been long at all. They don't do interviews in the hallway in the NBA. The reporters come into the locker room and pull you out of the hot tub after the game. There is about a 45-minute window where the media is able to go pretty much wherever they want to hunt you down for their interview.
* "The Baptism" game in Waco was crazy from beginning to end. The team went in there with their back against the wall and needed a win. It's no surprise that A&M doesn't get along with Baylor, and they don't get along with us either. He felt that he had to make some type of statement that showed A&M wasn't a team of punks. The last couple seconds when he had the ball, he was thinking that something had to be done to prove that statement, and throwing it off the glass and then dunking it was the perfect way to do that. He looked at B.J. Holmes and Bryson Graham right before the dunk, and Holmes knew what was about to happen. Any opportunity he has to make a Baylor fan mad or disoriented, he will definitely take. Looking at the picture of the crowd as he was dunking the ball, there was plenty of disarray. The team went into that game looking to win, but he had a hidden agenda in mind to make the Baylor fans mad.
* Misses his time at A&M quite a bit but it has been a lifelong dream to make it into the NBA. People say things aren't what they seem looking at it from one perspective, but now that he is living that dream, he wishes he could be back in college. Coach Turgeon always stressed that college is the greatest years of your life, and even if you move on to a career playing professional basketball, you aren't going to get your college years back. Dealing with everything, he realizes that Turgeon was right and that life was much easier. When all you have to worry about is doing well in your studies and going to practice, life is pretty good.
* Compared to college, the NBA life is more hectic. Each day in the NBA feels like Saturday but at the same time, anything can happen.
* It feels great to finally be able to call himself an NBA player. His journey seems longer than it actually was. He has to remind people that it has been less than two years since coming out of college.
* Spent one year in the NBA Development League (NBADL) and then played in the Philippines for a month and then went back to the NBADL for another short stint. It feels like he has been out of college for at least five years, but in reality it has been less than two.
* During the last two years, he has never let himself get away from what he truly wanted to do. Some guys settled for making $50,000 in two months playing in the Philippines, but he never wanted to settle on something less than his dream of playing in the NBA. Did not want to settle on playing in the NBADL for the rest of his career either. Felt he could play on the NBA level and all he needed was a legitimate opportunity to prove himself, and the Atlanta Hawks have given him just that.
* The Hawks have thrown him out on the court the past few games, and he has tried to make the best of it. The Hawks know what he is capable of and aren't surprised when he makes a play.
* Because of the NBA lockout, he thought he might have to go back and play overseas again. His agent talked about possible scenarios that could happen if the NBA remained locked out. Having to wait on the higher ups to make a deal got frustrating after a while.
* During the lockout, he played in the Pan-American games, which was a great experience. The Pan-American games gave guys a place to play and showcase their ability, so that they could still end up playing overseas if the lockout wasn't over.
* After the Pan-American games, he played in the NBADL until the lockout ended because he knew that once it was over, he would get a shot in a camp somewhere and be able to make their roster. After being evaluated, he was invited to multiple camps (Atlanta, Utah, New York, Chicago, Orlando and Miami) and was able to choose where he wanted to go. At the end of the day, Atlanta presented the best situation and have things worked out fine with the Hawks.
* His advice to the current team is to keep fighting. A&M has always been a program that thrives on tough times. A&M has always been able to grind through tough times and make it work. The team has to get back in the right mindset. It's not the ability to play the game. It's the ability to think the game and have the will to win.
Never miss the latest news from TexAgs!
Join our free email list