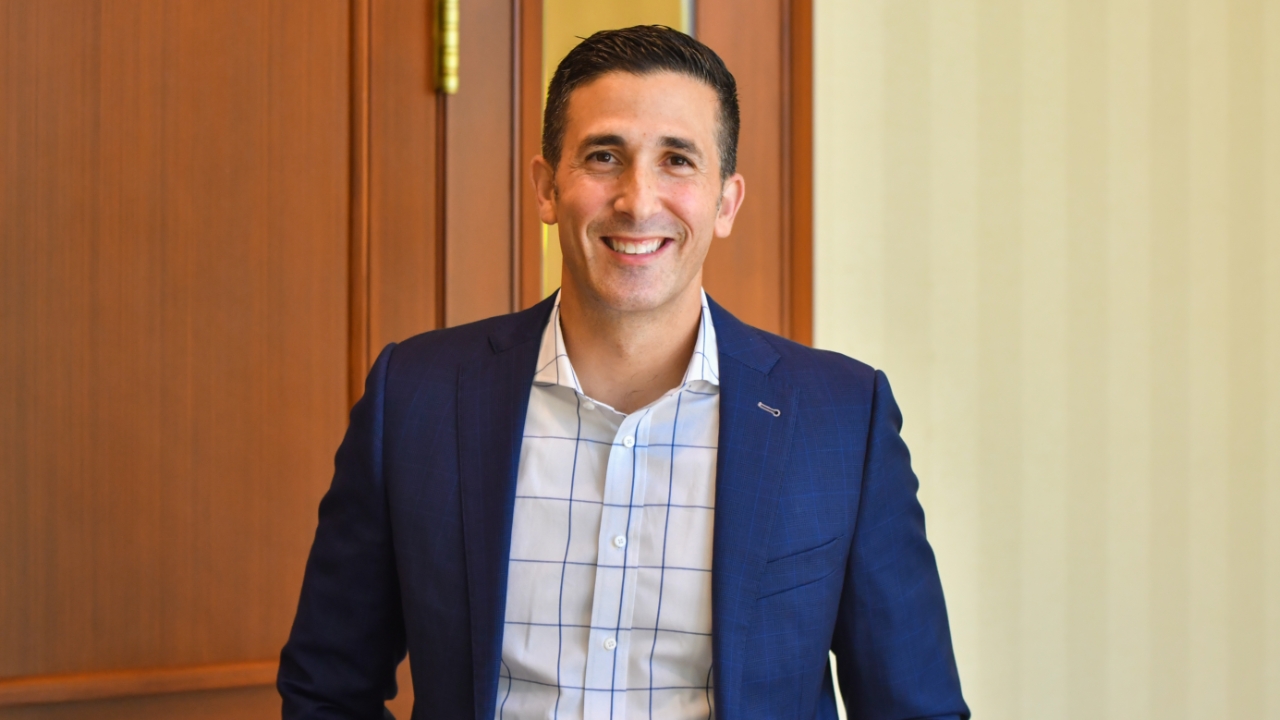 Photo by Jamie Maury, TexAgs
WATCH: New TexAgs Radio Host David Nuño sits down with Liucci & Gabe
---
Key notes from David Nuño interview
First off, as Olin put in the article, College Station is home for me. I lived there on two different occasions. You may leave Aggieland, but it never leaves you. Another reason is the friendships I've had with Gabe and Billy over the last 15 years. We've always thought about teaming up and creating our own Avengers. It's the right community for my family, and Billy had all the right buzz words when we started talking. I love Channel 13. It's been an honor to work along with guys like Dave Ward. I was so nervous when I first stepped on set with them. College Station always felt like the right place. I told my wife that years ago, and it was just a matter of when.

I avoid parents and stuff at soccer practice. I've avoided social interactions. I've gotten text messages speculating it was me. To have this news finally out there feels great because I'm going to where I want to work while also exiting on my terms from the greatest news station in the country. My kids have been trying out for soccer teams in Bryan-College Station. Some coaches and parents were finally connecting the dots that I'm going to be the guy. I love the community, and I love the TexAgs community. I've been a lurker forever.

It's unfair that I'm coming in at this time because I wasn't in the front row for some of the tough times. We were all front row for Johnny Manziel. I have been blessed to cover some great times like the Astros' World Series run. The Rockets had a great run as well. I'm stepping in here to be covering a potential national champion on the football field in the next couple of years.

My time with the Dallas Mavericks was probably the best because I was there during Dirk's early days with Steve Nash and Michael Finley. However, there is no better group to work with than the Houston Astros and the relationships I built in that clubhouse. Those guys never treated me like a member of the media.

Gabe established something great, but I'm going to bring my style to it. We might tinker with the show a little bit. We're going to bring more video content to the show and TexAgs.com. We'll have new shows and some more standups. We want more ways for the community to get involved. This is a community show, and they own it. Many people have asked, but right now, I do not know what we're going to call the GO Hour.

My wife thinks this is the worst idea ever, but it's going to be Emmy-worthy: Billy and I are going to start a podcast, and we're going to call it the Loochador Show.

July 6 is the plan for the first show. Thank you to Chip Howard for mentoring me early in 1998. Without him, this would not be possible. Same with Louie Belina. Without them, I wouldn't be here. I'm excited to get to work with them once again.
Never miss the latest news from TexAgs!
Join our free email list