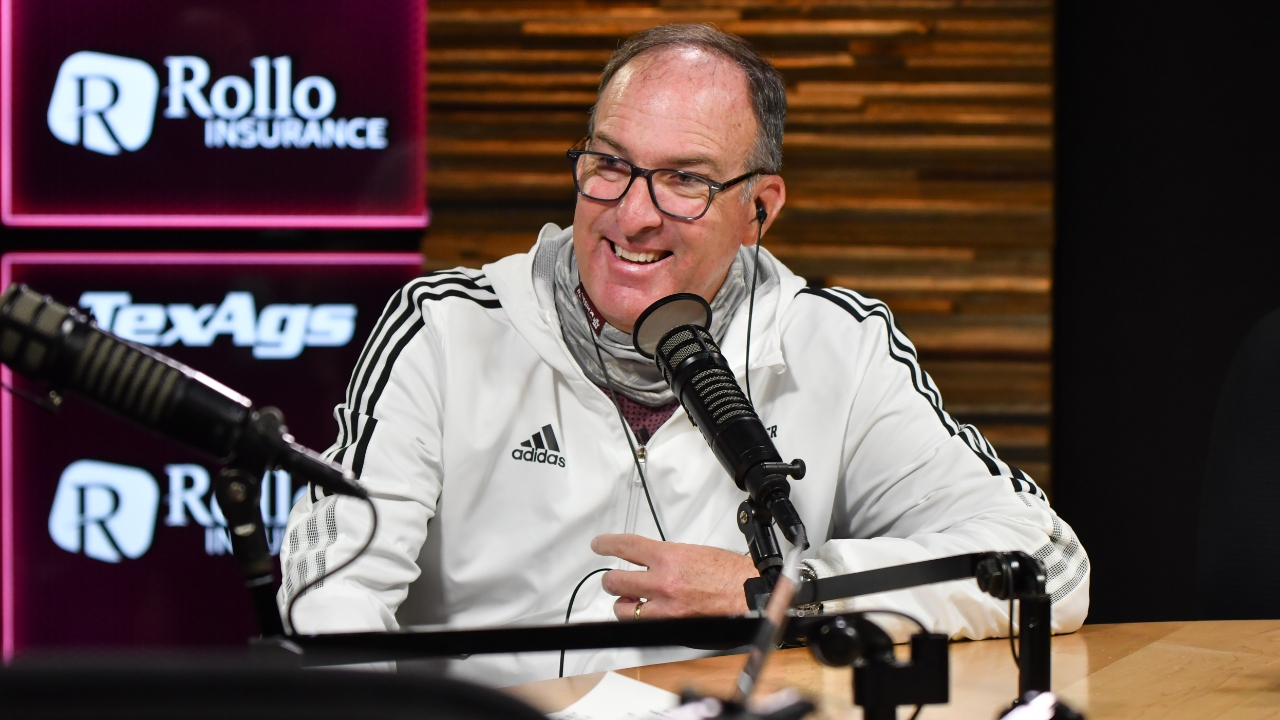 Photo by Jamie Maury, TexAgs
Texas A&M Soccer
G Guerrierri discusses A&M's 26th consecutive NCAA Tournament appearance
---
Key notes from G Guerrieri interview
It has been a long year for us, but it has been a great year. I cannot say anything bad about it. I'm very proud of what our girls have done. They have turned lemons into lemonade and squeezed so much out of a very challenging year.

In the early days, about a year ago, it seemed like the goalposts were moving every day. It went from two weeks to stem the curve to 15 months later. For a bunch of teenagers to be asking questions and us saying, "We think so, but all we can do is be prepared." There were a lot of programs that were not prepared. LSU football is a perfect example. It spiraled. Our players did a great job of being disciplined for themselves and others.

We set the standard for what happens when you get a false positive or a lab error. Nick Saban getting to coach vs. Georgia would not have happened if we didn't have a player test positive because there was no protocol for getting people out of COVID-jail before that. We got three negatives back after it, and that allowed everyone to come out of COVID-jail. The emotion of having them back was fantastic.

To go on and win the SEC regular season in the fall was great, but the fall has really never ended. We usually allow our players to be college students for the last few weeks of April, focusing on academics and being a Texas A&M student. They haven't done that. We didn't go to football games this year. They put their arms around each other and did it for one another.

We graduated our seniors in December, and two of them — Addie McCain and Jimenza Lopez — have gone on to play pro. For everyone else to step up in their absence has been fantastic. Right now, we have one senior in our starting lineup. We're going to return everyone except for one player next fall and are bringing in one of the top recruiting classes in the country.

We are the seventh-overall seed in the NCAA Tournament, and like usual, we are matched up with North Carolina in the Elite Eight. There were much fewer at-large bids. Usually, we always played someone from our neighborhood early on, but this year it's all in North Carolina. We will play the winner of undefeated South Florida and undefeated Central Connecticut State.

We're excited, and we have a young team we're taking to the tournament. We will start five freshmen. They are so locked in right now. We have players coming out and getting extra work in all of the time. Their focus and commitment have been incredible.

Defending champion Stanford didn't make the tournament. There are only four Texas teams in the tournament. TCU is in, and the others are in for the first time, along with us for the 26th consecutive year. We'll use that experience as much as possible.

The fall is exciting. When season tickets start coming out, people will be excited. We're opening the season at top-seeded Florida State and then go to TCU. Our first home game will be against Clemson. There is some exciting stuff happening around our program. I'm hoping that some facility upgrades will find our program.
Never miss the latest news from TexAgs!
Join our free email list