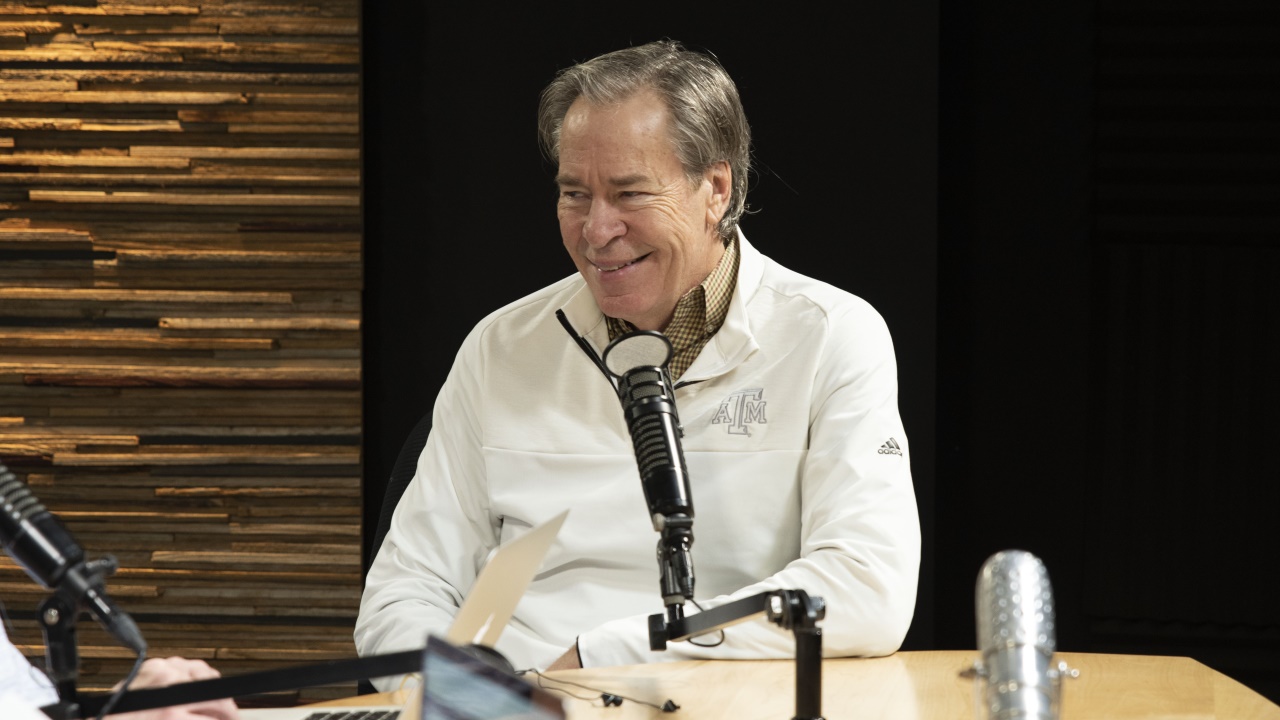 Photo by Elisa Schmitt, TexAgs
Texas A&M Basketball
Dr. John Thornton reflects on Texas A&M's greatest tournament memories
---
Key notes from Dr. John Thornton interview
This is one of the greatest sporting events in the United States. Everyone is all on board with a national champion being crowned, especially after the last 12 months we've had. March Madness is different than most things in that the excitement usually comes at the end, but with the NCAA Tournament, it's all for the first few rounds.

I'm pulling for Loyola Chicago. Everyone knows the connection with Porter Moser, and we remember the run they had a few seasons ago. Don't sleep on the Ramblers. If I'm rooting against anyone, I guess it has to be LSU. I would also like to see Gonzaga do well. Texas A&M has had a relationship with the Zags over the past few seasons, and I'd like to see them finally breakthrough.

It's a process when any new coach comes into a program, especially with a coach like Buzz Williams. He really wants to build a defensive identity. I think the staff has the pieces in place now, and you're going to start seeing his guys in-depth. I think that combined with the incoming guys, it'll come together really, really quickly. They've been battling with mostly freshman and sophomores. They really need some veteran depth and a full offseason to train together.

My Final Four looks like this: Gonzaga, Michigan, Baylor and Illinois. I'll take Gonzaga to win it all.

Playing in Lexington during BCG's second run has to be my favorite memory. Winning two games in that basketball-hotbed was awesome. A&M arriving on the scene was probably one of my favorite memories. The next one was the Northern Iowa comeback. I was just a fan at Rupp, but I was on the call for the UNI comeback with Dave South. It was one of the most phenomenal experiences of my life. We were packing stuff up courtside, then the next thing you know, the comeback was on. The funnier moment of that night was people leaving the arena and security not letting them back in.

The win in Charlotte over North Carolina was incredible as well. Those moments shouldn't ever be forgotten. Then you put that up against Shelby Metcalf's team beating Dean Smith and North Carolina in Denton.
Never miss the latest news from TexAgs!
Join our free email list