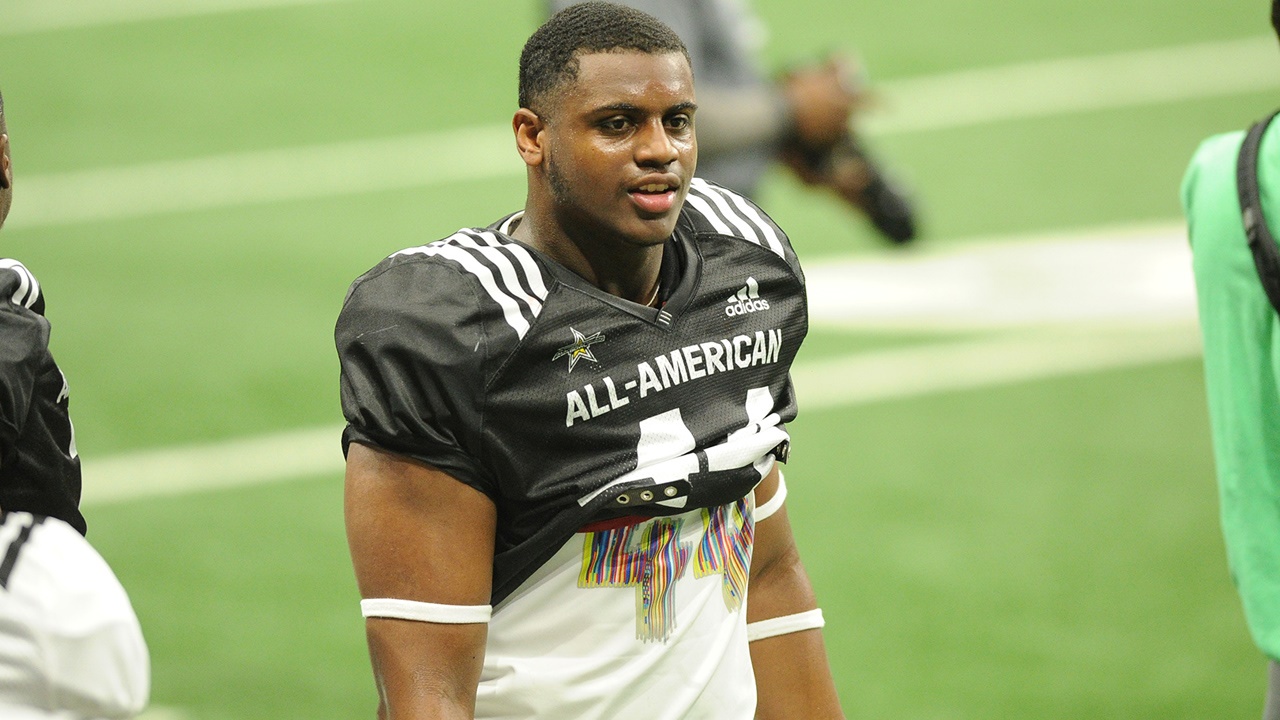 Texas A&M Football
Recruiting Rankings Rewind: Assessing true value on a two-year delay
---
Don't stress over football recruiting rankings. Don't fret that some prospects seem to get ranking boosts when they commit to certain programs.
Recruiting rankings are fun to follow and discuss. But a class cannot really even begin to be accurately ranked until it's two years old. By then there is at least an indication of what prospects were home runs, who were hits and who were misses.
A home run is a player who has met or exceeded expectations. A hit is a player who has made a positive impact on the team. A miss is one who, for whatever reason, hasn't consistently made a positive contribution.
A backup can be a hit. A starter could be a miss if he doesn't play well.
That doesn't mean a miss cannot become a hit, especially those who are hoping to overcome injuries. Guys don't progress at the same rate. Others might need a change of position.
For example, Landis Durham appeared to be a miss in his first two seasons as a Texas A&M linebacker. But after moving to defensive end, Durham logged 17 sacks in two seasons. He became a hit.
Travis Bell
The Aggies are hitting really well now.
Texas A&M's 2019 recruiting class was ranked fourth in the nation by 247Sports. The Aggies were rated one spot below Texas.
Two years later, however, A&M's class has hit for average and power. Meanwhile, that Texas class is full of pop-ups.
That's not a biased opinion from a College Station-based observer. Rather, an anonymous Austin media member who covers Texas was asked to rank each member of that signing class as a home run, hit or miss.
His ratings? The Longhorns have zero home runs, six hits and 20 misses.
The hits are safety Chris Adimora, running back Roschon Johnson, defensive end Jacoby Jones, defensive tackle T'Vondre Sweat, tight end Jared Wiley and linebacker Juwan Mitchell.
The reporter said Jones and Sweat had home run potential but wouldn't yet give them that rating.
Five-star receiver Jordan Whittington was also deemed to have home run potential but was listed as a miss because his production has been limited by injuries. In two seasons, Whittington has caught 23 passes for 223 yards and no touchdowns.
The most notable misses are five-star athlete Bru McCoy and "knock out punch" Javonne Shepherd, a four-star offensive tackle. Both transferred.
If the reporter's opinion is accurate then Texas' 2019 recruiting class is hitting .230 (6 of 26). Of course, that could improve as guys listed as misses potentially get better.
A&M's class could also get better. And it's already exceptional. Aggies coach Jimbo Fisher's 2019 class is hitting .518 with five home runs.
The home runs are quite obvious: Offensive lineman Kenyon Green, defensive end DeMarvin Leal, running back Isaiah Spiller, tight end Jalen Wydermyer and receiver Ainias Smith.
A case could be made that safety Demani Richardson, who has been a starter from day one, also could be counted as a home run.
But injuries compromised his 2020 performance, so for now he'll be listed as a hit — albeit for extra bases.
Other hits are safeties Brian Williams and Erick Young, cornerback Elijah Blades, linebackers Andre White and Chris Russell, guard Layden Robinson, receiver Chase Lane and punter Nik Constantinou.
Oft-injured tight end Baylor Cupp, defensive end Braedon Mowry, converted offensive lineman Derick Hunter, receiver Kenyon Jackson and quarterback Zach Calzada are among those who haven't hit yet.
Again, that doesn't mean they won't. By the end of the 2021 season, Fisher might be hitting better than .600 for 2019.
Texas might get over .300.
That's why you should wait two or three years before stressing over recruiting rankings.
Never miss the latest news from TexAgs!
Join our free email list
PRESENTED BY